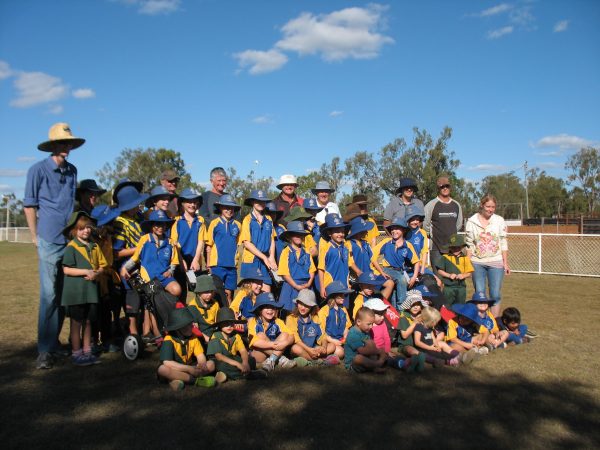 IN its never-ending search for junior golfers, the Brisbane-based Greg Norman Golf Foundation (GNGF) spreads its message far-and-wide.
Last month the foundation, which for many years has taken golf to schools in some of the state's most remote areas, visited the small town of Duaringa.
Duaringa, 700kms northwest of Brisbane, has a population of approximately 250 but that didn't stop GNGF teaching professional Doug Gardner dropping in to put the 40 students through their paces.
It's not the first time Gardner has taken golf to Duaringa and nearby Westwood, which has a similar population.
With the blessing of both principals, Gardner teaches golf to the primary school students on the sports fields.
This time they also organised a game of golf at Duaringa Golf Club.
The club prepared a sausage sizzle for the students, teachers and some parents and gave the students the opportunity to enjoy a three-hole four-ball ambrose event.
It's the first time the schoolchildren had played on a proper golf course and they were the big winners.
Some of the parents and teachers were experiencing golf for the first time, but vowed it wouldn't be the last time.
Duaringa Golf Club issued an open invitation to both schools to use its course for this outdoor activity, which was eagerly accepted by both school principals.
FOOTNOTE: The small town of Duaringa has a police station and courthouse, ambulance station, a hotel, post office and newsagency, a primary school, three churches, a sports complex and a library.