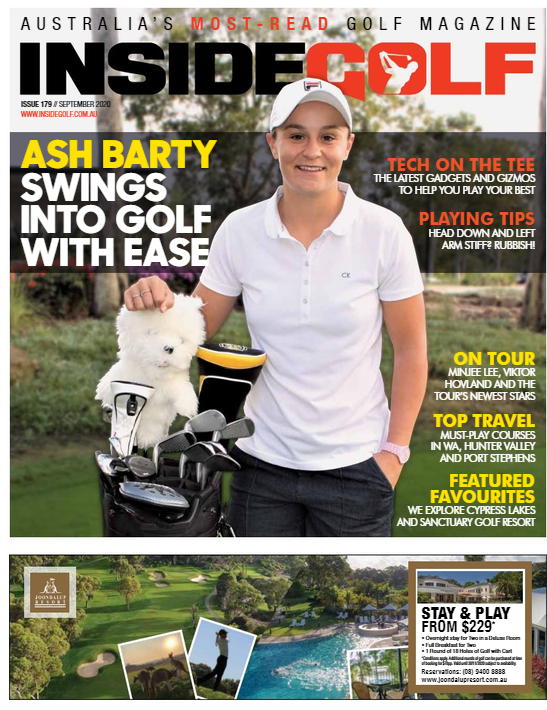 The September 2020 issue of Inside Golf Magazine is now online.
THIS MONTH:
ON THE COVER: Tennis star Ash Barty swings into golf.
TECH ON THE TEE: The latest gadgets and gizmos to help you play your best
PLAYING TIPS: Head down and left arm stiff? Rubbish!
TOP TRAVEL: Must-play courses in WA, Hunter Valley and Port Stephens
FEATURED FAVOURITES: We explore Sanctuary Golf Resort and Cypress Lakes
ON TOUR: Minjee Lee, Viktor Hovland and the tour's newest stars
PLUS: The latest golf news, golf reviews, golf events, fun and more!