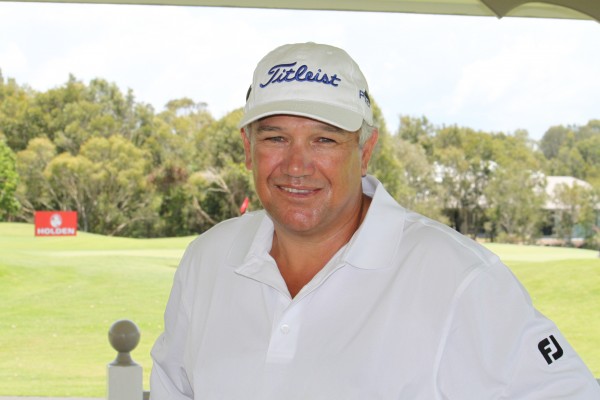 AUSTRALIAN veteran and European Tour stalwart Peter O'Malley has quit the European Tour.
Bathurst-born O'Malley began 2011 with good intentions, but his season never really caught fire so, after more than two decades, he has pulled the pin although he hasn't exactly hung up the clubs.
"I have just finished playing in Europe and next year I'll be playing in Australia and on the OneAsia Tour," he said.
The affable 46-year-old has been one of the most respected and longest-serving members of the European Tour.
For 23 years, the tour provided O'Malley with a steady stream of income courtesy of a consistent long game and excellent short game.
O'Malley is deadly accurate with a wedge in his hands and that's one of the reason he managed to earn close to $9m on the European Tour alone.
Still, he will always be remembered for his storming finish to the 1992 Scottish Open at Gleneagles when he fired a final round 62 by playing the last five holes in seven-under par to edge out Colin Montgomerie for the title.
"The Scottish Open win was a definitely the highlight of my career because of the way I finished and in the company of players I beat," he said.
"It was also my first ever tournament win in Europe. Everytime you win it's fantastic, but I still think that's my career highlight."
There were two other victories in Europe – the Benson and Hedges International Open in 1995 and the 2001 English Open where he turned a five-shot deficit after 54 holes into a one-shot victory.
He had a stellar amateur career winning the Australian junior title and the New Zealand amateur.
In 1987, he gave up his greenkeeping job at Bathurst Golf Club to turn pro and won Australian Tour rookie of the year.
He joined the European Tour in 1989 and finished runner-up to Mark James in his first event, the Dubai Desert Classic.
In 2002, he stunned the golfing world when he defeated Tiger Woods in the first round of the Accenture Match Play Championship and in the same year finished second to Ernie Els at the Heineken Classic.
"Obviously, I would have liked to have won a few more tournaments, but I am happy with my career," he said.
"I have been lucky because I only ever missed one tournament though injury in 25 years when I had something wrong with my wrist.
"I never found out what it was, but I had to pull out halfway through the second round of a tournament I was leading in Canada. So I gave it (wrist) a rest and the pain went away.
"One of the reasons why I didn't have injuries is because I had a lot of treatment. I thought preventative maintenance was better than waiting to be worn out."
I ask O'Malley if the advances in equipment technology has helped his career.
"No, technology hasn't really helped me," he said. "If I had my time over again I would have probably tried and hit the ball a bit further.
"But I don't think it was a weakness because I always had very good distance control.
"I was never a long hitter and it's only been in the last five or six years where it's been more of a factor."
O'Malley twice finished in the top-10 in the Open Championship.
"I think the Open Championship is the best tournament in the world and it was my best chance of winning a major," he said.
"I finished seventh at Troon in '97 and eighth at Muirfield in 2002. I was just two shots off making the playoff and that's the closest I got to winning a major."
Now O'Malley is setting himself up for a crack at playing the lucrative seniors tour in 2015.
"That's the plan … to play for the next few years in Australia and on the OneAsia Tour and get ready for the seniors tour," he said.
Wine collector and food lover, O'Malley says he has never forgotten the advice given to him by his long-time coach Alex Mercer.
"He (Mercer) told me when I was 16 years old to always be patient and never get ahead of myself.
"If you can be patient on a golf course things will always turn around. I know it's a cliché, but play one shot at a time.
"It's the same advice I'd give a young player starting out today. If you hit a bad shot forget about it and get on with the next one."
I ask O'Malley to name his dream fourball playing partners.
"I would have like to play with Ben Hogan," he revealed. "And I never played with Jack Nicklaus so I would have him and Tom Watson as my playing partners."