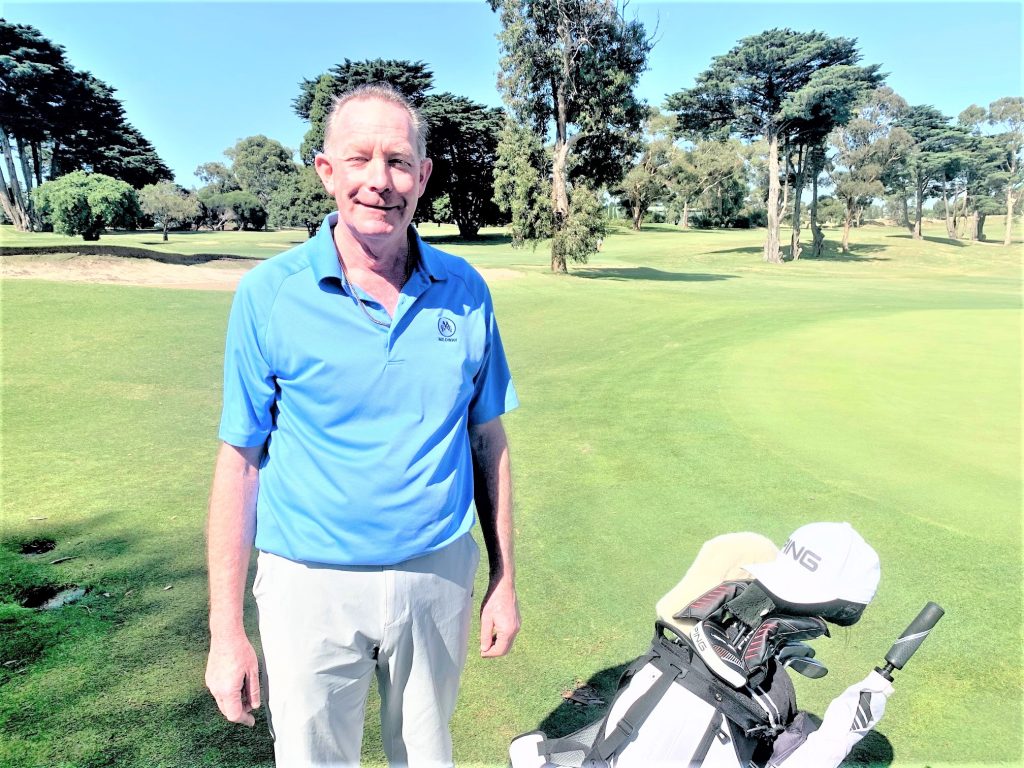 ONE of golf's most successful club professionals "got into the golf industry by mistake", but his love of the game helped him thrive beyond expectations.
John "Dicko" Dixon has been the head professional at Melbourne's Medway Golf Club for the past 32 years and doesn't regret not following his chosen career path – accountancy and banking.
Dixon took time out to tell Inside Golf how he ended up in the golf industry and how the game, and people in it, has change over the past four decades.
What was your first job?
I worked for my dad for a little while as a wall and floor-tiler.
You said you ended up in the golf industry by mistake. How did that happen?
I was always going to work in accountancy/banking, but unfortunately when I left school the banks were employing more female staff so for me to get into accountancy I had to be in the top four per cent of the state. My grades were good, but I ended up working for my dad for a while.
After that you were offered a golf traineeship, right?
Yes. In 1980, I was offered the trainee pro at Amstel Golf Club and started my traineeship under Brian Ferguson. I was the Victorian trainee of the year in 1982 and once I finished my traineeship I stayed on as the assistant pro. Then got the head pro's job at Sunshine Golf Club in 1984 and moved here (Medway) in 1989.
What's kept you at Medway for 32 years?
There was a family commitment made that the kids would stay at one school while growing up. Of course, the membership at Medway has been wonderful. We (club pros) talk to each other and you soon realise that all you are doing by changing jobs is changing faces. We all seem to have the same gripes at different stages about pace of play, late arrivals so nothing is different from club to club other than the faces.
What has been the most significant change to pro shops in the past 30-40 years?
I see more club pros heading towards director of golf or golf operations manager positions. They are no longer running their own businesses. But perhaps the biggest change has been through Covid. I thought we had seen the great golf boom when (Greg) Norman was on the scene, but what has happened through Covid just pales it. I can't believe the number of people that have come back to the game and want to continue to play.
How have club golfers' habits changed from when you started out?
I don't think they have change drastically. They tend to socialise a little more. When I started if you took 3½ hours to play you were considered average and if you took four hours you were considered extremely slow. Today's rounds are closer to 4¼ to 4½ hours so they are more socially orientated during competition play.
If you could change one thing at club level, what would it be?
Probably trying to get golfers to play more competition golf like it was when I grew up. I think these days (club) golfers play more social rounds.
What about equipment changes?
The biggest change has been the invention of metal woods. I wasn't a fan at first and decided I was not going to change from my persimmon woods, but it got to a point where I was giving up too much ground and I made the change.
Is there a rule you'd like to see changed?
Yes. If your ball lands in a divot you can get relief from it.
What's the best part of your job?
I enjoy the diversification of the job. I do bookwork for the club with regards to equipment, run the shop, do the repairs and do a little bit of teaching.
Is there a frustrating part of your job?
Yes, it's when the members don't get to the golf course early enough when we are running a time-sheet. Sometimes they are driving in to the car park when we are calling them to the tee. Apart from that, nothing really.
How is your form these days?
Very ordinary. My handicap hasn't been as high as it is since the 1970s. I have had a few injuries but I still enjoy getting around. I try and play weekly but since Covid I played a total four games last year and four this year. It's not conducive to playing decent golf.
Tell us about Medway golf course?
It's a par-70, not long and you need to position your ball in the fairway to score well. There have been some positive changes to the course over time with mounding and more dams. It's been a good evolution to watch the course progress and become a more challenging layout. One nice aspect is you go past the pro shop four times in a round. There are always people going past the shop or coming in which is nice.