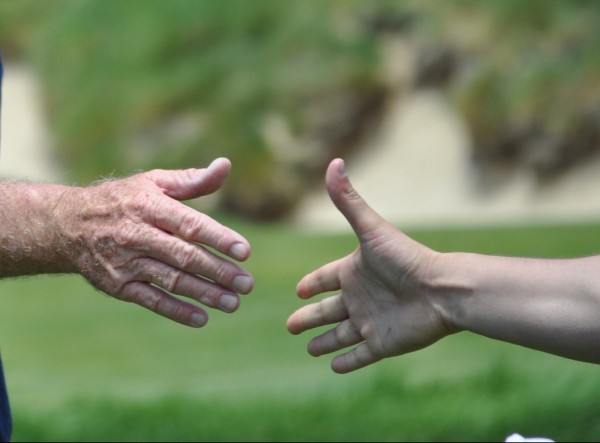 As you can imagine, the Inside Golf team spend a lot of time on the road, visiting private golf clubs, public courses, industry bodies and any number of golf-related businesses throughout the country.
One of the more enjoyable aspects of my position is visiting with clubs and chatting with members, GMs, staff and the like. It's amazing the insights that you can glean while meeting with the people "at the coalface."
One theme that comes up regularly is the issue of clubs banding together in one way or another. Whether it's as simple as a general reciprocal arrangement, or as complex as a full merger between clubs, the idea is gaining momentum.
One area that is becoming more prevalent is the co-marketing of clubs in a distinct region/area.  In essence, many clubs and groups have cottoned on to the idea of working with other local clubs to help promote their local region as a "golf destination."
Groups and organisations like Golf Mornington Peninsula, Golf on the Murray, and Melbourne's Golf West Advisory Board, for example, are but a few examples of clubs/courses working TOGETHER to promote golf rounds/tourism in the area. The golf clubs in these "collective" groups understand that, while they may be competitors in one sense, they must work together as a team to draw golfers to their region.  It's a brilliant idea that is destined to reap benefits for these clubs.
Mergers and reciprocals are another aspect of this topic. There are, again, many forward-thinking clubs who are actively exploring amalgamation/mergers with other clubs. The National/Long Island and Kingswood/Peninsula mergers are two of the most recent. But (as I predicted in this column a couple of years ago), there will be many more mergers to come. It is a way of the times.
Yet, there are still a fair number of "old thinking" golf clubs and businesses out there who are clinging to the notion that their club is "unique" and is thus somehow immune to the potential pitfalls of continuing to go it alone.  They refuse to chat with other clubs about any sort of co-marketing agreements, reciprocal arrangements, mergers or any other potentially forward-thinking initiatives. Whether it's due to politics, ego, misinformation or a simple "we've never done that in the past, so why should we do it now?" mentality, there are many clubs that will simply refuse to change with the times.
Let's be clear, the world is changing every day. Golf itself is also changing. And things will likely never go back to the way they were before. So clubs and businesses must adapt if they want to succeed.
ALL clubs and businesses need to understand the simple fact that Australian golf (across each and every segment) is far smaller than you might think (or dream). While many clubs try to follow an America-type model, we need to understand that this is NOT America; we don't have millions of golfers in a "pool" from which to draw members/green fees/customers.    The number of golfers is relatively small (and getting smaller all the time), so it's imperative to maximise the exposure of your club in every way possible. And what better way to do that than with a partner? If your club or business can put the politics/ego aside, then the savings on time, money and effort can make a massive difference to your bottom line.
As always, I welcome your comments.
See you on the fairways.