RECENTLY I was super excited to be involved in a media day held at Royal Queensland Golf Club to announce the launch of the Australian WPGA Championship.
It will be played in January and will be played concurrently with the Australian PGA Championship – one of Australian golf's oldest and most prestigious tournaments.
This announcement comes on the back of the extensive piece of work we have been doing in collaboration with our colleagues at the PGA of Australia over the past few years and adds another exciting new tournament to our 2022 calendar.
Both the 2022 Australian WPGA Championship and the Australian PGA Championship will be played over 72 holes from January 13-16 with mixed groups made up of men and women whilst competing for their separate competitions and titles with the winners of both the women's and men's titles picking up a cool $180,000 each.
As exciting as the event announcement was, in a fitting tribute to Australia's greatest major champion, Karrie Webb, we announced that the Australian WPGA Championship winner will receive the Karrie Webb Cup, which will be designed by the seven-time major champion.
It is so fitting that the two champions will be presented with trophies in the names of Karrie and Joe Kirkwood.
Karrie said she was honoured to put her name to the championship trophy and also excited that another new event was being added to the WPGA Tour schedule.
"I am honoured that my name can feature on the Australian WPGA Championship trophy, but I am even more excited by Australia's leading female players having another marquee event to play in," Karrie said.
"Playing in the Women's Australian Open and the Australian Ladies Masters was critical to my development as a tournament professional so I know what having another 72-hole championship event will mean to the future of women's professional golf in Australia."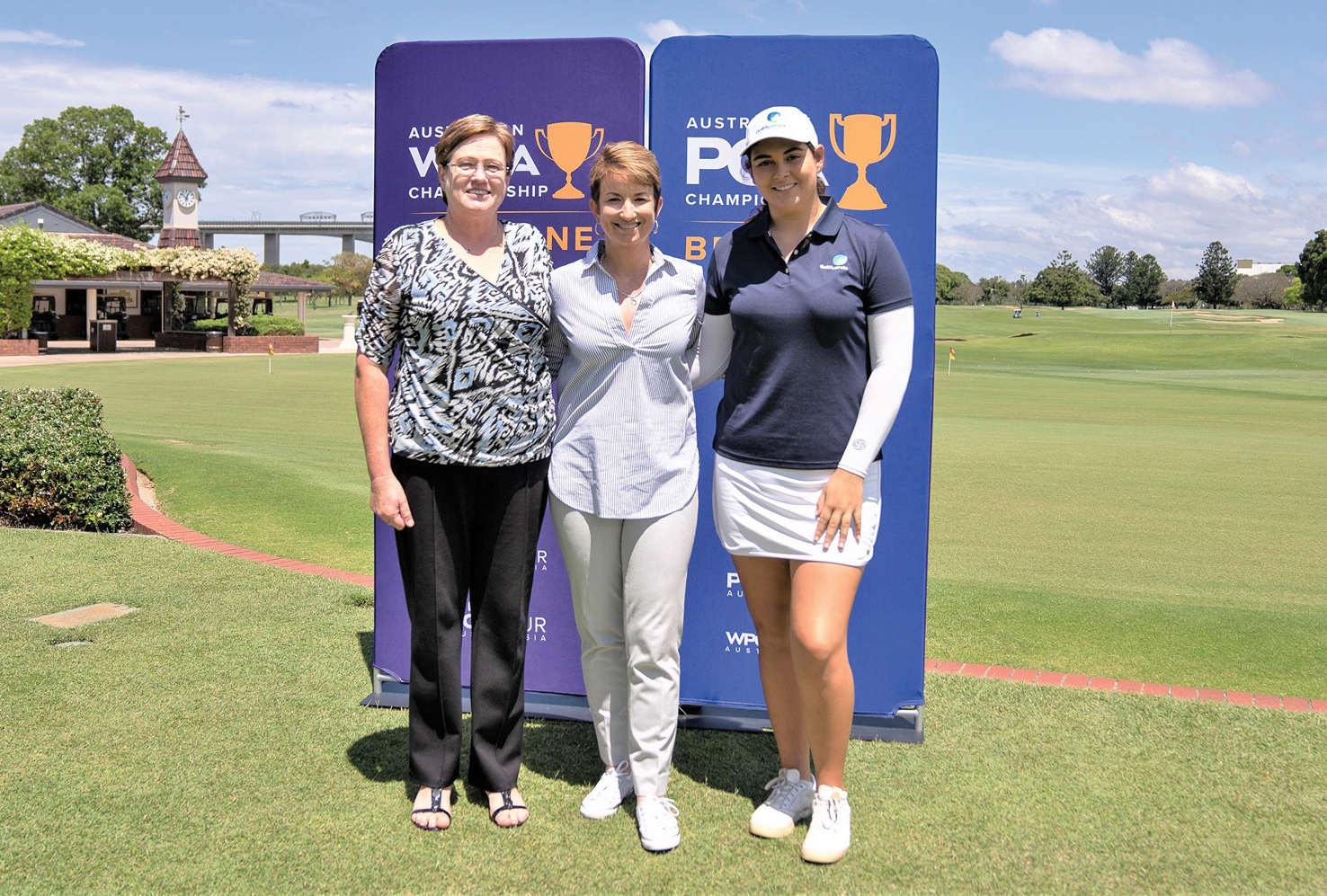 West Australian star Hannah Green will headline the inaugural Australian WPGA Championship field, alongside 23 of Australia's best female golfers competing for the Karrie Webb Cup.
I know that each and every one of them will want to be the first to have their name etched on the sparkling new trophy.
"I was fortunate to have Karrie there with me to help celebrate when I won the Women's PGA in 2019 and to now have the opportunity to win the Karrie Webb Cup gives me extra motivation," Green said.
"Her (Karrie's) wins provided inspiration to countless young girls such as me to get into golf so now it's our turn to continue on that legacy. It's wonderful to see a new tournament for the girls to play in and winning the trophy in honour of Karrie Webb is definitely a new goal I want to achieve at least once in my career."
PGA of Australia CEO Gavin Kirkman said that Covid provided both tours with a unique and exciting opportunity in 2022.
We have been working alongside the WPGA Tour of Australasia for the past year and given the difficulty in bringing players in from overseas playing the two tournaments in the same week at the Royal Queensland Golf Club seemed the perfect fit," he said.
"I know the Australian WPGA Championship and Karrie Webb Cup will grow and create its own history and I am sure fans at Royal Queensland will enjoy the chance to see our best male and female players side by side."
From the WPGA Tour's perspective, any time you can add a new event to your schedule it is something to celebrate, but to have Karrie's involvement and endorsement gives the Australian WPGA Championship instant credibility.
Her playing record as Australia's greatest ever golfer is of course unparalleled and her active involvement in mentoring the current crop of Australia's leading female players has no doubt contributed to their recent stories of success.
I have absolutely no doubt that every Aussie girl who picks up a golf club will want to one day win the Karrie Webb Cup.
I would sincerely like to thank Gavin Kirkman and his team at the PGA of Australia for their contribution in getting this event across the line.
This new tournament is just another example of a positive outcome achieved by both of the professional bodies working together for the benefit of our sport.
I would also like to thank Brisbane Economic Development Agency and Tourism and Events Queensland for their support and vision in bringing a major women's golf tournament back to Queensland following a five-year absence.
I sincerely wish all of our followers and friends out there a wonderful Christmas with family and friends and look forward to touching base again in January.