By David Ross
I HAVE been playing golf for too many years to remember and have walked hundreds of golf courses across Australia pulling a buggy as well as driving in all brands of golf cars on the market, and I've seen the improvement of all battery-operated vehicles.
Anyway, recently I had the opportunity to test drive the game-changer at RACV Royal Pines on the Gold Coast. The meaning of game changer is: 'A newly-introduced element or factor that changes an existing situation or activity in a significant way.'
And the game-changer is the GSC™ TOURER from Golf Skate Caddy.
I test drove the TOURER and so far, it's the best yet. GSC™ is part of the FiiK™ family-owned Australian-based company on the Gold Coast.
For many years it has been an industry leader in manufacturing electric skateboards and shared/consumer scooters.
FiiK™ is the culmination of more than a decade-worth of testing, refining and developing cutting-edge products for everyone's enjoyment.
Previous models had you riding like a skateboard, but the GSC™ TOURER has you standing and facing directly to the hole.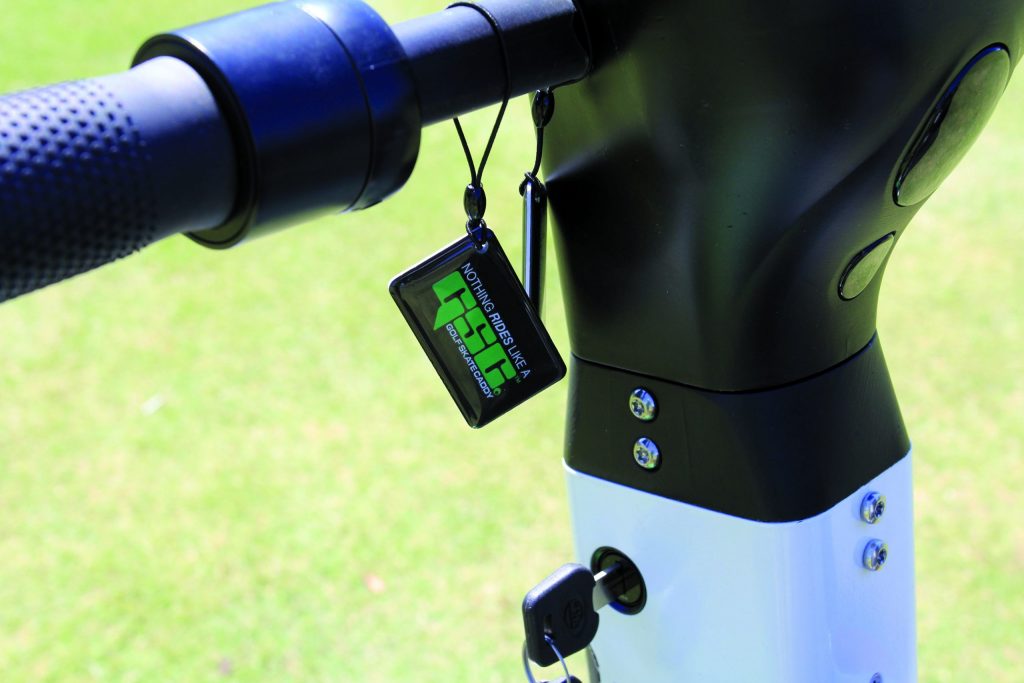 While riding the GSC™ TOURER, I was well-balanced, athletic and in control whilst holding onto the ergonomic full custom-designed handlebars with integrated thumb controllers which helped me stabilise my ride in addition to controlling my speed and braking.
Suitable for ages 16-plus didn't stop me, a 63-year-old, handle the comfortable ride with aplomb. I felt safe and in control whilst riding the fairways, rough and the undulation on the golf course.
The GSC™ TOURER is engineered to carry a single player, plus your 10-inch (25cm) pro golf bag with ease over 18 holes before it needs charging.
Then, it simply plugs into a normal power socket and charges like a mobile phone for approximately five to six hours.
It weighs in at 8kgs, lighter than the previous versions and with the dual folding mechanism.
I had no issues in fitting the GSC™ TOURER into my Mitsubishi ASX before going to and returning from the golf course after my round.
In these unprecedented times of social distancing, it makes the ideal single golf transporter and helps with the pace of play. It is fun to ride for golfers of all ages.
For more information, call (07) 5540-7579, email sales@fiik.com or visit the website www.golfskatecaddy.com.au