Here is the recap from this past week's action and the Australians' performances.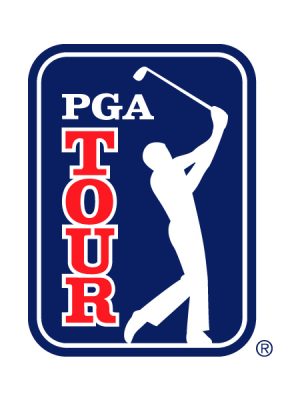 PGA TOUR
3M Open
TPC Twin Cities, Blaine, Minnesota
Purse: $6,400,000 ($1,152,000 to the winner)
Player
Result
Earnings
FedExCup

Standing

Notes
Stuart Appleby
DNP
—
232
 
Aaron Baddeley
DNP
—
92
Greg Chalmers
DNP
—
—
Cameron Davis
CUT (-2)
—
166
Missed eight of his last 10 cuts, only advancing to the weekend at the AT&T Byron Nelson (T35) and the Travelers Championship (T43).
Jason Day
T66 (-5)
$12,992
34
Made the cut for the 13th time this season in 17 starts. With rounds of 69-70-69-71, recorded all four rounds at even-par or better for the second consecutive time, following a T8 at the Travelers.
Matt Jones
CUT (E)
—
114
Recorded his sole top-five finish of the season at the AT&T Byron Nelson in May and missed four of his next six cuts.
Marc Leishman
DNP
—
13
Curtis Luck
T58 (-7)
$13,952
160
Snapped a three consecutive missed cut streak with a T58 finish at TPC Twin Cities.
Geoff Ogilvy
DNP
—
—
Rod Pampling
T56 (-8)
$14,528
218
Made the cut for the fourth time in his 19th start of the season.
Adam Scott
DNP
—
17
John Senden
DNP
—
226
Cameron Smith
DNP
—
86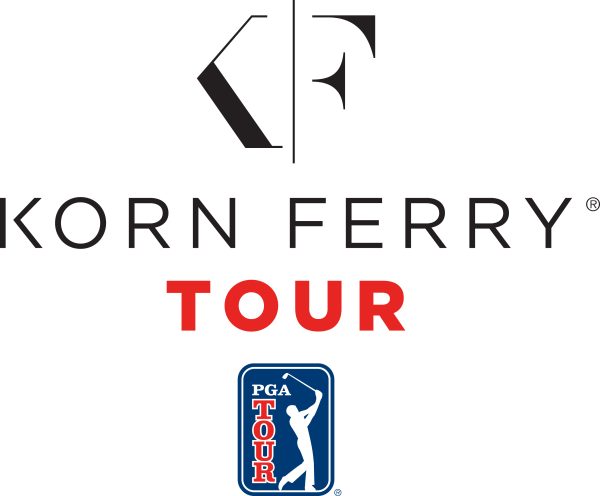 Korn Ferry Tour                            
LECOM Health Challenge
Peek'n Peek Resort, Upper Course, Findley Lake, New York
Purse: $600,000 ($108,000 to the winner)
             Player
Result
Earnings
Regular Season

Standing

Notes
Jamie Arnold
T6 (-18)
$20,100
46
Earned his best finish of the season, notching his third top-10 finish of 2019. In three consecutive start at the LECOM Health Challenge, owns a 68.58 scoring average, having recorded 11 of his 12 rounds under par.
Brett Coletta
DNP
—
66
Brett Drewitt
DNP
—
96
Harrison Endycott
T49 (-10)
$1,740
219
Made his Korn Ferry debut after spending most of his season playing on the PGA TOUR Latinoamerica.
Rhein Gibson
CUT (-3)
—
9
Missed the cut for the first time since winning the BMW Charity Pro-Am in June. Finished T42 at the Lincoln Land Championship and T14 at the Wichita Open in between the victory and missed cut in New York.
Mark Hensby
CUT (-2)
—
—
Cameron Percy
T66 (-5)
$1,470
43
Fell outside the top 40 of the Regular Season points list for the first time this season.
Travis Smyth
DNP
—
228

MacKenzie Tour
Windsor Championship
Ambassador Golf Club, Windsor, Ontario, Canada
Purse: CAN $200,000 ($36,000 to the winner)
             Player
Result
Earnings
Order of Merit

Standing

Notes
Ryan Ruffels
T2 (-19)
$11,116
20
Missed a six-foot birdie putt on the 72nd hole to miss his chance at a playoff. Between PGA TOUR Latinoamerica and the Mackenzie Tour, owns three runner-up finishes in his last eight starts. Made his Mackenzie Tour debut with his start at the Windsor Championship.
Ruben Sondjaja
CUT (-1)
—
141
Missed the cut for the fourth consecutive time in his fifth start of the season.
CHINA TOUR
Tianjin Binhai Forest Open
Tianjin Tianjin Binhai Forest Golf Club, China
Won by Nicholas Paez at -17 by five shots
Australians:
T5 – Kevin Yuan, -6, 73-66-69-74
T10 – Cory Crawford, -4, 70-70-72-72
T17 – Maverick Antcliff, -2, 75-71-68-72
T28 – Troy Moses, E, 73-71-70-74
T28 – Kade McBride, E, 68-74-76-70
T35 – Bryden Macpherson, +1, 68-72-76-73
T42 – Jackson Dick, +2, 71-72-74-73
MC – Conor Edmonds, +9, 72-81
WD – Michael Pearce, 77
EUROPEAN SENIOR TOUR
Swiss Senior Open
Bad Ragaz, Switzerland
Won by Jose Coceres at -11 by two shots
Australians:
T2 – Peter O'Malley, -9, 66-65-70
T49 – Peter Fowler, +7, 76-70-71
EUROPEAN TOUR
Irish Open
Lahinch Old Course, Ireland
Won by Jon Rahm at -16 by two strokes
Australians:
T19 – Wade Ormsby, -8, 65-69-69-69
T50 – Sam Brazel, -1, 68-71-70-70
T55 – Lucas Herbert, E, 70-68-77-65
MC – Jake McLeod, +1, 73-68
MC – Scott Hend, +4, 73-71
MC – Jason Scrivener +6, 76-70
JAPAN TOUR
Fukushima Open Japan PGA Championship
Ibusuki Golf Club, Japan
Won by Ryo Ishikawa in a playoff with Jung-Gon Hwang at -13
Australians:
T7 – David Bransdon, -9, 66-70-68-69
T32 – Michael Hendy, -3, 67-71-71-70
T38 – Won Joon Lee, -2, 67-71-67-75
T58 – Adam Bland, +2, 69-72-71-72
MC – Anthony Quayle, +3, 67-78
MC – Brad Kennedy, +4, 72-74
JAPAN WOMEN'S TOUR
Aness Ladies Open
Totsuka Country Club, Japan
Won by Shibuno Hinukako at -12
Australians:
T14 – Karis Davidson, -4, 70-71-69-74
LPGA TOUR
Thornberry Creek LPGA Classic
Oneida, Winconsin
Won by Shanshan Feng at -29 by one shot
Australians:
MC – Robyn Choi, -4, 68-72MC – Katherine Kirk, -3, 68-73
EUROPEAN CHALLENGE TOUR
Slovakia Challenge
Senica, Slovakia
Won by Rhys Enoch at -18 by one stroke
Australians:
MC – Dimi Papadatos, +5, 72-77
MC – Jack Munro, +7, 79-72
MC – Ben Eccles, +7, 74-77
MC – Jordan Zunic, +8, 76-76