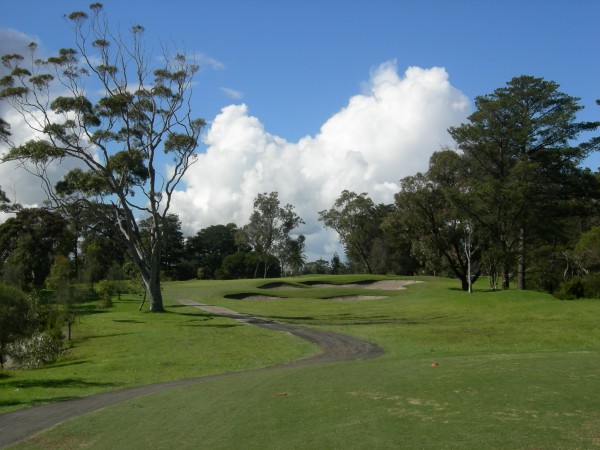 Woodlands, Patterson River and Rossdale are still open to the possibility of merging despite talks between the three clubs falling through late last year.
The respective boards were in discussions over a plan to turn nine holes at Rossdale into residential land and form a 45-hole 'superclub' to ensure each club's long-term financial viability.
"Something has to happen within the private golfing market to improve. We're looking at a great range of options to improve Rossdale," said club general manager Tim Hanton.
"The board here has always had a line that they'll look at anything that crosses the boardroom desk to see if it works for Rossdale. I think members should keep an open mind about everything."
Under the proposed merger plan, the boundary holes at Rossdale, many of which border housing, would have been retained while the land on the course's inside holes would be developed.
The current layouts at Woodlands and Patterson River would have been retained.
The proposal was not put to a vote, but Hanton said the consensus from Rossdale members was one of opposition to the idea.
"It comes down to what members want, not what boards and general managers suggest," Hanton argued.
Woodlands Golf Club said it won't discount any potential merger opportunities, but currently isn't actively pursuing any sort of agreement with any other clubs.
The attitude of Woodlands is consistent with that of Patterson River, according to its general manager Pam Carpenter, who predicted more mergers were on the short-term horizon for Melbourne's private golf club industry.
"It could go back on the table but there's absolutely nothing on the agenda at the moment. We, like all clubs, figure there's going to be further merger talks in the coming months and years. We'll just have to wait and see what happens," Carpenter said.
The December merger between The National Golf Club on the Mornington Peninsula and Long Island Country Club in Frankston has paved the way for more clubs, which aren't necessarily close neighbours, to join forces, according to Carpenter.
Meanwhile, Hanton revealed Rossdale is tracking to turn a profit this financial year.
"We've had a very healthy increase to our membership and our external functions."
Hanton said the club has 38 new golfing members compared to a year ago, and more in line to join Rossdale in the coming months, taking its number of total members to close to 900.
"The years before I started (in 2013) there was a pretty hefty decrease in the membership. One year they lost around 126 members."
Hanton said the club must consider positive change to remain profitable.
"I think with any club in this area, with the amount of golf clubs down here and an oversupply of golf, we're all trying to figure out what our long-term viability is going to be."