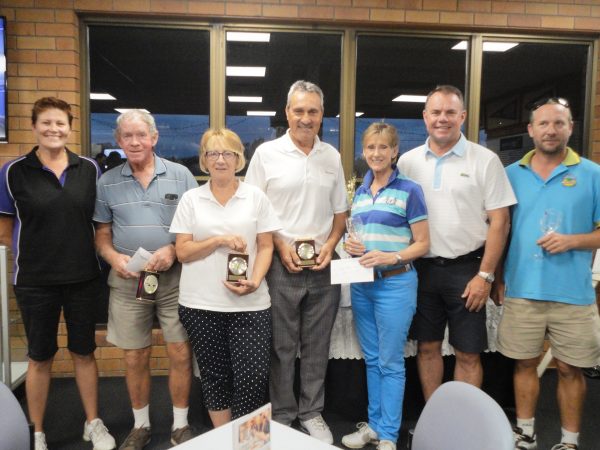 QUEENSLAND'S Boonah Golf Club, affectionately known as the Fairway of the Scenic Rim, celebrated its 90th anniversary in style recently.
More than 140 players took part in the two-day event including PGA of Australia CEO and "Boonah boy" Gavin Kirkman.
"I felt proud to be involved in this special occasion and cannot wait to come back," Kirkman told the gathering.
Kirkman's grandfather won his first club championship in 1935 and four generations of the Kirkman family have been members of the club.
Another family of four generations are the Maynard family.
Meg Nunn's daughter Anne Alletson-Brown, who represented Queensland and Australia, began her career at Boonah and remains a passionate member of the club.
She is the ladies captain and compiled the club's history, which dates back to March 27, 1928.
(Note: Meg Nunn won her first championship in 1940. She is responsible for women playing inter-district matchplay competitions, which bear her name – the Meg Nunn Salver.)
To help celebrate the club's 90th anniversary, golfers played a single stableford round, followed a day later by a two-person ambrose tournament, which was won by father and son Ben and Clint Perrem.
Meanwhile, more than 70 people attended a special lunch after the ambrose tournament where a book on the history of the club titled, Down Memory Lane – 90 years of Golf at Boonah, was launched.
Club president Royce Fitzgerald thanked the sponsors, Anne Alletson-Brown, for compiling the club's history, and Juleen Sippel who organised the golf memorabilia that was on display over the weekend.
A number of visiting golfers turned up to play the course, arguably southeast Queensland best nine-hole layout, including some who turned out in 1920s style golf attire and played with hickory sticks.
FOOTNOTE: Boonah is 88 kilometres southwest of Brisbane.