GARY PLAYER'S GUIDE TO AMEN CORNER
AMEN Corner – holes 11, 12 and 13 at Augusta National – is where The Masters can be won and lost and it's where even the best players get a little nervous and say a prayer … especially on the par-3 12th.
Greg Norman, in 1999, lost a ball on the 12th when he pulled his tee shot left and was forced to go back to the tee.
And Jack Nicklaus has come up short hitting it into the water.
"I've watched others hit it in the water and I've watched the tournament change hands around Amen Corner," he said.
Triple Masters champion Gary Player has played in more Masters (52) than any other golfer and knows Augusta National like no other.
He was the leading overseas player at Augusta on 10 occasions and takes us through Amen Corner with advice on how to play those three critical holes.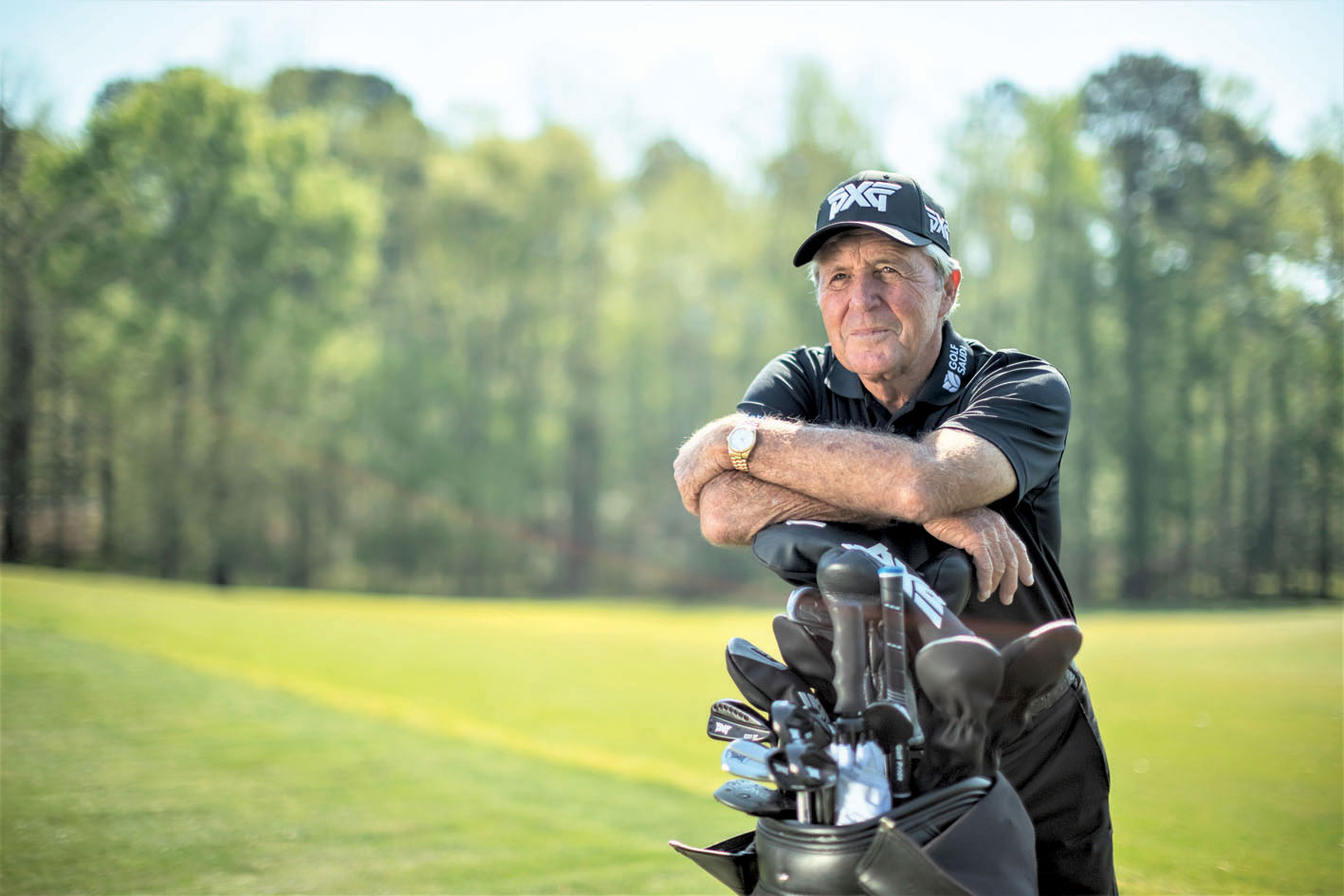 No 11 – White Dogwood
462m par-4
Welcome to the start of Amen Corner – and the most difficult hole on the course. A 275-metre drive to a tight fairway is required just to get to the crest of the hill, from where players face a long iron into a green protected by water on its left. Many players will bail out short and right and face a long chip and putt for par.
"If you ever see me on the 11th green in two, you'll know I missed my second shot," Ben Hogan once said.
The hole is best remembered for Larry Mize's chip-in for birdie in the 1987 playoff with Greg Norman.
Gary Player says: The start of Amen Corner, the par-4 11th hole "White Dogwood", is probably my favourite at Augusta. The whole of Amen Corner is beautiful, yet very challenging part of the course.
No 12 – Golden Bell
142m par-3
Hole number 12 is arguably the most famous par-3 in golf. It's also the shortest hole at Augusta and club selection varies from a 6-iron to a 9-iron for most players. Rae's Creek protects the front of the shallow green and there are two bunkers behind it, with one in front.
Regardless of the pin position, players are best advised to aim for the middle of the green, take their par and run. This hole has seen it all, from holes-in-one by Claude Harmon (1947), William Hyndman (1959) and Curtis Strange (1988) to Tom Weiskopf's 13 in 1980.
Gary Player says: The 12th hole, with its swirling winds, is a hole where you have to take a deep breath and trust your swing and club selection, because it can be one of the most intimidating short holes in golf.
No 13 – Azalea
466m par-5
The tee shot at 13 signals the end of Amen Corner and asks players to hit a big draw around Rae's Creek, which runs up the left side of the hole and in front of the green. This hole is arguably the most exciting on the course and a good drive will give players the chance of hitting the green in two with an iron.
Even the lay up here is tricky as players will try to find a flat spot – the ideal distance from the green. From tee to green, there are more than 1500 azaleas – no doubt all in perfect bloom for Masters weekend.
Gary Player says: When I won the tournament in 1961, I pushed my tee shot into the trees on the right and then my lay-up recovery was too strong and my ball found Rae's Creek.
A penalty stroke and a three-putt left me with a gut-wrenching seven. I nearly threw it all away on this par-5.
When I would hit a really good drive, unlike in 1961, I might go with a lofted fairway wood, depending on how much run I have. The sensible play is, of course, trying to make a pitch and putt for birdie. This hole is a real birdie opportunity.