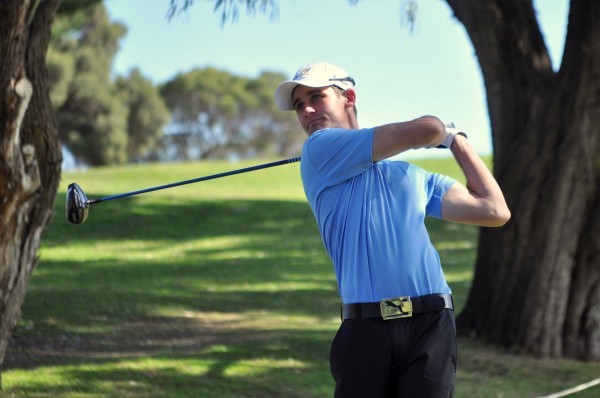 Jarryd Felton has secured his second straight Steel Scene Mandurah Amateur title by two strokes over a strong field that included 43 interstate players.
It is his fifth National Rankings title in just over a year and Felton battled all the way after being almost out of contention after his opening round 73, 7 strokes back from the lead. A second round 64 brought Felton right back into the mix and the Gosnells Golf Club member finished strongly at 9-under par, ahead of Australia Number 1 Todd Sinnott (7-under) in second and former Australian Number 1 Andrew Schonewillie (6-under) in third.
Felton trailed by two strokes at the start of the day's play, but holed many crucial putts throughout both rounds particularly on the par-5 11th hole. In the morning round Felton sunk a 20 foot putt for eagle to get within two shots of Schonewillie and holed another putt off the green in the afternoon for a tense par save while Schonewillie missed an great birdie opportunity.
Instead of facing a likely three shot gap with 7 to play, Felton kept the deficit to a single stroke, and a birdie putt from off the green on 15 secured him a lead that he wouldn't relinquish.
"I knew I was playing well so I just kept to my game plan and it's paid off. I holed some good putts down the stretch and was able to finish it off." Said Felton after his victory.
"It was a good day on the greens, and a good week apart from the first round, which I really struggled but it was good to bounce back."
It was a mixed week for Felton, who lost a close friend from Gosnells Golf Club during the week.
"Her husband is my sponsor and when I first joined Gosnells they were the first people I met. I've known both of them for 12 years and they've really helped me with my golf, so it was good to get the win today."