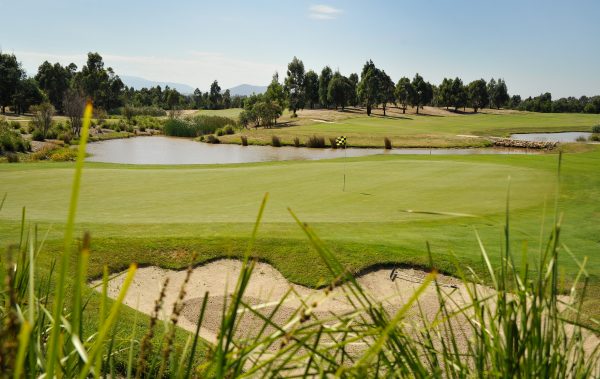 The Yering Meadows Golf Course in Melbourne's famed Yarra Valley announced last month that it has successfully negotiated a competitive sale of its properties and will retain existing management.
After a 12-month sale process, the Yering Meadows management team was presented with an offer from new owner Yering Properties Pty Ltd, a company established for the purpose of acquiring the property. The principal of Yering Properties is Ms Ye Ling an Australian citizen and resident who along with her husband Mr Jiang Gou Liang are property investors and managers in Australia.
Yering Meadows General Manger David Sanders welcomed the new owners and said the transaction would bring a revitalised energy to the club and the property.
"The Club has endured a difficult 18 months, but we have now secured a mutually beneficial deal that will invigorate the club, clear debt and provide certainty of tenure. This fresh investment will see some progressive upgrades to our facilities and provide premium golfing experiences to our existing and new members," Mr Sanders said.
Yering Properties spokesperson, Mr Russ Powell confirmed that the initial plans for the property will include a range of accommodation options along with enhanced conference facilities.  Additionally, consideration for a chapel and a spa are expected to form part of a master development plan for the property.
Under the new investment, the existing Yering Meadows homestead will also be fully restored. Future development of the property will be undertaken in conjunction with the Club, its members and the local authorities and will respond to the continuing demand for such facilities in the Yarra Valley.
"This milestone transaction has allowed us to retain full management and operational control and will result in significant benefits for our members and stakeholders. We look forward to continuing to bring the best of the golfing world to the Yarra Valley and its growing reputation as a destination of choice for visitors," Mr Sanders said.
Yering Meadows is located 45 minutes from Melbourne. The 27-hole Ross Watson-designed course and clubhouse commands uninterrupted views of the Yarra Valley providing a range of premium guest amenities and experiences.