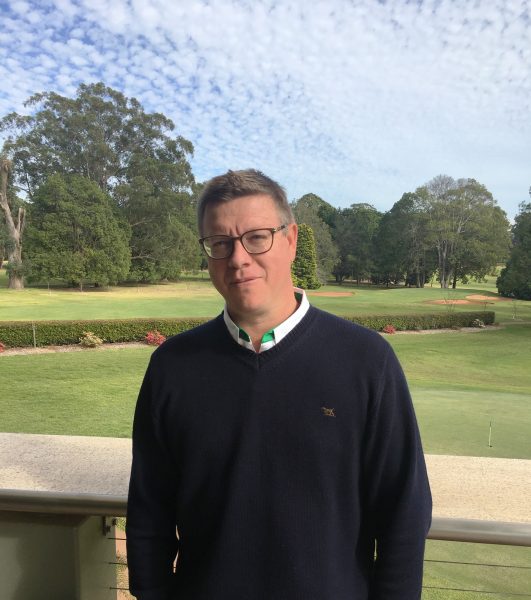 IT'S been a year since Josh Madden joined Toowoomba Golf Club as general manager and in that time he has worked diligently to create, build and complement a great team that is working together and is on the same page when it comes to the golf club's direction.
"When I arrived here, one of the biggest challenges was building a positive culture that complemented the fantastic membership," he told Inside Golf.
"To do that, we've had a really good look at the structure and worked toward recruiting key people in our pivotal roles.
"This change has been challenging and uncomfortable at times but, it has been healthy and necessary to help us move in the right direction.
"I didn't have any issues recruiting a new head professional (Leah Hart) because it's an area I totally understand having worked for the PGA.
"Recruiting a new head chef, house operations manager and events coordinator required research and consideration as those roles require vastly different skills sets.
"All of those roles turned over in the last year and that's been a positive learning curve. Initially, it took me out of my comfort zone, that's for sure."
Hiring head professional Leah Hart is a step in the right direction, according to Madden.
"I don't know of a club in Australia that says 'we have enough juniors and ladies in the club'," he said.
"Every club can grow in that area and I think by having Leah on board we are going to grow across all categories."
Madden is a great believer in "getting the little things right".
"The big picture is to provide a great service at three check points that our members frequent: the pro shop, the golf course and the bar/bistro.
"It's the little things that create a great experience and that leads to reputation. We are trying to get the service culture right and continue to do the right thing by our members and guests."
Madden moved to the Darling Downs from Perth where he was the PGA of Australia's state manager for West and South Australia.
"I was managing 375-plus golf professionals across two states so there was a lot of travel involved. I loved the role and diversity and it's been a transition to go to the same venue every day," he said.
A product of the Kooralbyn International School, Madden attended the University of Nebraska on a golf scholarship where he obtained a communications degree.
"I played the mini tours in America for a while, but didn't reach my goals and took a job as assistant professional at Lochland Country Club in Hastings, Nebraska."
Two years later, Madden returned to the Gold Coast where he embarked upon and completed his PGA traineeship at Surfers Paradise Golf Club.
He then spent a year coaching golf at Royal Pines before making the transition to the Marketing and Student Recruitment role within the PGA's International Golf Institute.
"I spent five-and-a-half years in that role before moving to the state manager's role in WA and SA.
"I loved every second of my time working within the PGA. It was great fun and very rewarding."
While working, Madden also returned to his studies burying his head in books as he chipped away at a Masters of Business degree.
"The Masters has been beneficial, especially in my role as a golf club GM," said Madden who described his management style as "firm but fair".
"I certainly listen and I have learned some valuable lesson from managers throughout my time.
"I like to keep my ear to the ground with our members, stakeholders and the industry and then have a good look at patterns and trends and then make informed decisions."
Madden told Inside Golf the Toowoomba Golf course was back to its best.
"The bent greens are outstanding and the course is a pleasure to play," he said.
"It's a true test and equally important it's a great members' course. It's not too hard and it rewards solid play."
Madden says he plays fortnightly off a club handicap of one and really enjoys the layout.
"We are 121 years old and the future looks bright because we are heading in the right direction," Madden said.
"We have a good team that is communicating, in sync and on the same page.
Clearly, the golf industry runs through Madden's veins.
"Having a career in golf is the fantastic," he said. "I love the game and the people involved in this game.
"I feel lucky and proud I'm able to work in and build a career within an industry I love."