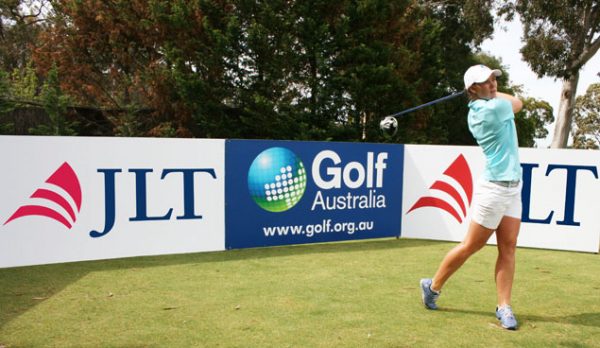 Golf Australia and Jardine Lloyd Thompson (JLT) Australia have announced a three-year partnership, with JLT named the Official Risk Partner of Golf Australia and the ISPS Handa Australian Women's Open.
The new partnership aims to empower Golf Australia through consistent, comprehensive insurance cover and leading risk expertise, protecting regional, country and metropolitan clubs and making the sport safer for all – on and off the course.
"Being the leader in the business of sport risk in Australia, we are thrilled to partner with one of Australia's top sports. Golf Australia shares our values of hard work, ingenuity and collaboration, and of course passion to grow the sport at all levels. We will continue our tradition of bringing the game to the broader community and support professionals to occasional golfers and the next generation," said Leo Demer, CEO, JLT.
JLT aims to improve the risk profile of golf clubs across Australia, who unite communities and bring together people of all ages and cultures.
Stephen Pitt, CEO of Golf Australia, expressed the national body's delight in forging a long term partnership with JLT.
"We're incredibly excited to have one of the world's leading providers of insurance and risk management align with golf in this country," he said.
Stacey Peters, seven-time winner on the Australian Ladies Professional Golf Tour, two-time winner on the Ladies European Tour, and Golf Australia's female pathway manager, is delighted with the focus on women's golf.
"The support and change in mentality we are seeing now is breaking down barriers for female golfers," Peters said.