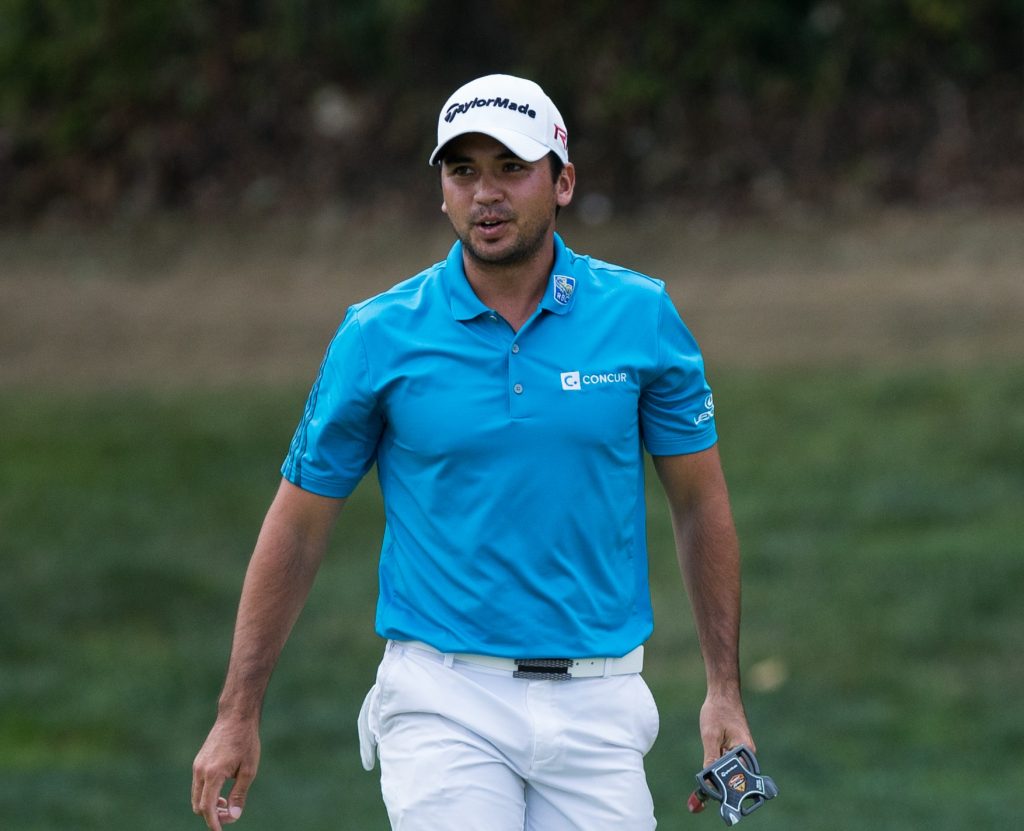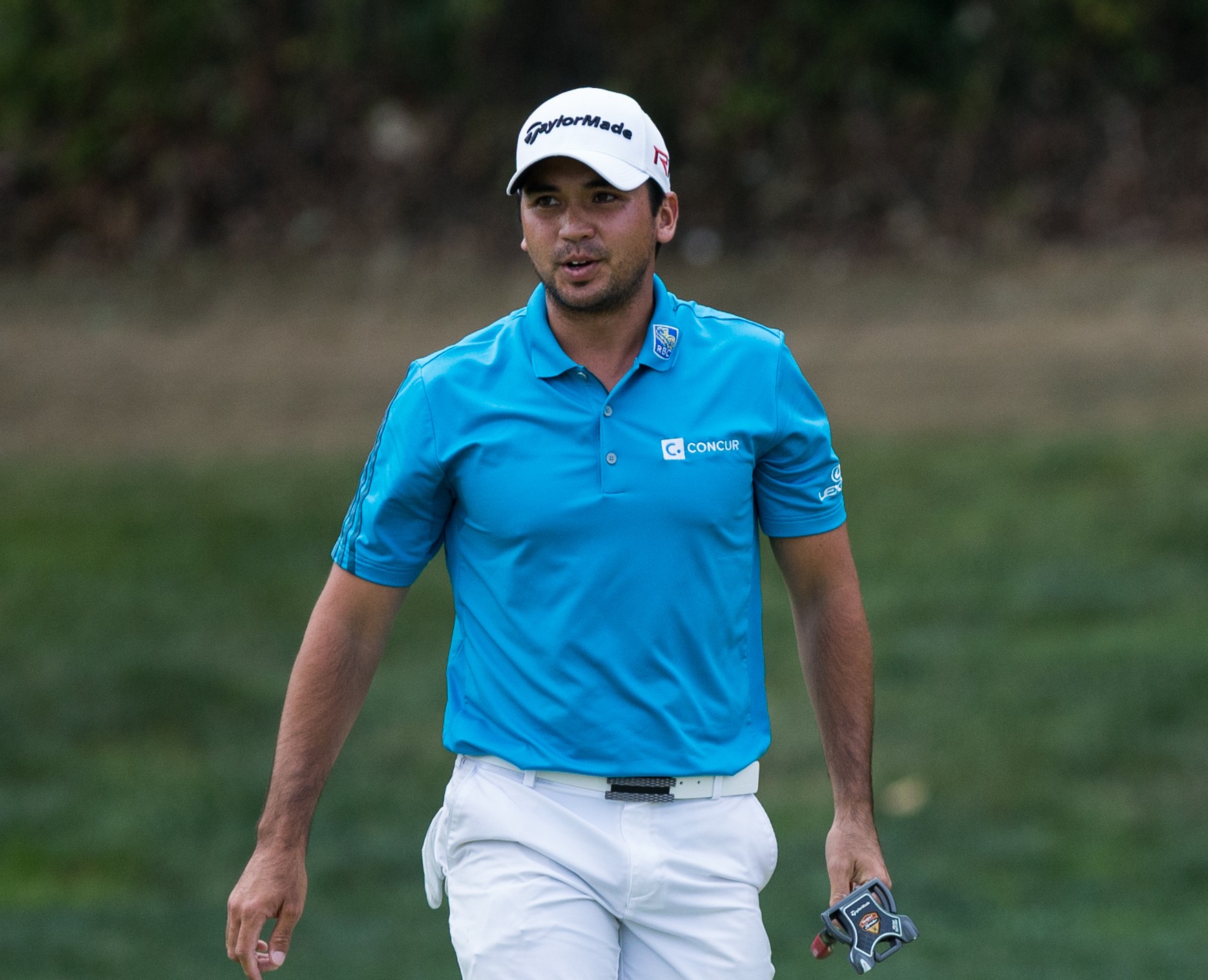 When the 117th U.S. Open gets underway June 15 at Erin Hills, a group of Australians will be in the field, including a player who has come close to winning on numerous occasions but has yet to break through. Jason Day, the No. 2-ranked player in the world, has four top-five finishes at the U.S. Open—including a pair of runner-up showings, in 2011 and 2013. Day is still hoping to break through and win, his next opportunity this week. Along with Day are four other Australians—Nick Flanagan, Marc Leishman, Wade Ormsby and Adam Scott—all, like Day, hoping for the same result in a tournament that will forever define them should they emerge victorious. The Australian quintet is part of a long line of international players from 21 other countries who'll re-affirm that golf has reached farther than ever before. And given that Ormsby and Flanagan earned their way in through qualifiers, once again we have a nod to the "open" nature of this national championship.
That, of course, is how this competition began way back in 1895 when a field of nine Brits, a Canadian, and just one American – that's right, only 11 players – had a 36-hole competition at Newport Country Club in Rhode Island to declare the first U.S. Open champion. According to the vaunted New York Times, there was a brisk fall wind and tough conditions and "fine scoring, therefore, was quite impossible."
Some would suggest that little has changed because the U.S. Open is still considered golf's toughest test, with great length, thick rough and severe greens, and Erin Hills in Erin, Wis., will be all of that. But after a long period of time in which U.S.-born players dominated this championship (between 1972 and 1996, Americans won 23 of 25 U.S. Opens), international golfers have prevailed in 10 of the last 20, so much has changed.
Given that rate of success, it's consistent that nearly half the field (66 of 156 players, or 42.3 percent) will be international entrants. Digest that for a moment, then consider that 25 years ago, only 28 international golfers teed it up at the U.S. Open.
Yes, the landscape has changed dramatically. This year, top-rated golfers from Northern Ireland (Rory McIlroy), Germany (Martin Kaymer), England (Justin Rose, Paul Casey and Tyrrell Hatton), Spain (Sergio Garcia and Jon Rahm and South Africa (Charl Schwartzel and Louis Oosthuizen) are serious contenders and golfers who are accustomed to the world stage. But clearly, a more expansive and flavorful international ensemble will be at Erin Hills, players like Japan's Hideki Matsuyama, who is fourth in the Official World Golf Ranking, and 21-year-old Si Woo Kim from South Korea, the recent winner of the prestigious PLAYERS Championship, the PGA TOUR's flagship event.
Given that Matsuyama has won twice this season and four times in his PGA TOUR career and that Kim shined in May at THE PLAYERS—his second win in as many seasons—they'll clearly generate attention. But what speaks even louder to golf's global appeal is the emergence of young players such as Haotong Li of China, C.T. Pan of Chinese Taipei, Byeong Hun An, 25, of South Korea, a three-time winner worldwide, and Flanagan, a four-time Web.com Tour winner who hasn't made a PGA TOUR start since 2012. This will be Flanagan's second career U.S. Open start. He missed the cut in 2004. Flanagan is not unfamiliar with the U.S. Open, though, especially recently. A year ago, while still battling a thumb injury that has played a part in derailing his career, Flanagan served as caddie for close friend and fellow Australian Aron Price at the U.S. Open at Oakmont Country Club, site of Flanagan's 2003 U.S. Amateur victory, a win that earned him an invite to the 2004 U.S. Open. With Flanagan carrying his bag 52 weeks ago, Price missed the cut
This week, Flanagan will again be inside the ropes. He won't be carrying anything on his shoulder except expectations of avid Australian golf fans who have cheered 20 top-five finishes by 14 players in this tournament. Geoff Ogilvy (2006) and David Graham (1981) have broken through and won, while Joe Kirkwood, Jr., and Jim Ferrier were the first Aussies to contend at the Open, both tying for fifth in 1950. Two years earlier, Kirkwood and his namesake dad became the first father-son combination to make the cut at the U.S. Open, a distinction they held until 2004 when Jay Haas and Bill Haas both played on the weekend at Shinnecock Hills Golf Club in New York.
Going into this year's rendition of the U.S. Open, young, hungry international players seem to be the order of the day.
Li, the 2014 PGA TOUR China Series Player of the Year, gained valuable experience playing on the Web.com Tour in 2015 and 2016 then graduated to the European Tour via his stunning win at the 2016 Volvo China Open. He'll be making his first U.S. Open appearance. Pan, on the other hand, continues to script a remarkable story. At 15, he didn't speak a word of English when he arrived in the U.S. to attend a golf academy.
Ten years later, Pan, having graduated from the University of Washington and in his third year as a professional and first on the PGA TOUR, is headed to his fourth U.S. Open and fifth major championship. There are PGA TOUR veterans who haven't played in that many, but Pan – whose English is quite good – continues to see this all as a learning experience.
"It's fun. I want to play in the majors," he said.
Having played in U.S. Opens at traditional venues such as Congressional Country Club (2011) and Merion Golf Club (2013), Pan sampled a relatively new venue, Chambers Bay, in 2015, not far from where he attended college, and he will do so again at Erin Hills, a course that is barely 10 years old.
Pan isn't sure what to expect, though another young player with substantial U.S. Open experience said it won't be quite like Chambers Bay.
"I think it's a little more in front of you," said Jordan Spieth, who won two years ago at Chambers. "It's a very different style golf course."
Maybe. But because it's still a U.S. Open, players can expect a style of golf they're likely used to. Long. Hard. Humbling. It's been that way since 1895; there are just more players from around the world getting a chance to taste it.
(Story courtesy of the PGA TOUR)
Day to lead the Aussie charge
IF past US Open results count for anything then Jason Day stands out as having the best chance of lifting the trophy at Erin Hills on June 18.
In his six appearances, Day has finished in the top-10 in five of his six appearances.
In 2011, he was runner-up to Rory McIlroy and he tied for second with Phil Mickelson behind Justin Rose in 2013.
In 2014, he finished T4, 2015 T9 and last year tied for eighth.
Adam Scott has played the championship 15 times and has made nine cuts with his best finish a tie for fourth in 2015.
In his five US Open appearance, Marc Leishman has made just two cuts. Last year was his best result when he tied for 18th.
Still, it all means nought in the wash-up.
It all comes down for form, health, state of mind and oftentimes a hot putter.
For the record, only two Australians have won the US Open – David Graham in 1981 and Geoff Ogilvy in 2006.
Five Aussies have finished runner-up.
Greg Norman lost the playoff to Fuzzy Zoeller in 1984 and was second to Corey Pavin in 1995.
In 2003, Stephen Leaney finished three shots behind Jim Furyk, Bruce Crampton was runner-up to Jack Nicklaus in 1972 and South African Gary Player edged out Kel Nagle (71-74) in the 1965 18-hole playoff.
Best Australian U.S. Open Finishes             
| | | | |
| --- | --- | --- | --- |
| Result | Player | Year | Course, Location |
| Won | Geoff Ogilvy | 2006 | Pinehurst Resort, Pinehurst North Carolina |
| Won | David Graham | 1981 | Merion Golf Club, Ardmore, Pennsylvania |
| 2 | Jason Day | 2011 | Congressional Country Club, Bethesda, Maryland |
| | Stephen Leaney | 2003 | Olympia Fields Country Club, Olympia Fields, Illinois |
| | Greg Norman | 1995 | Shinnecock Hills Golf Club, Southampton, New York |
| | Greg Norman | 1984 | Winged Foot Country Club, Mamaroneck, New York |
| | Kel Nagle | 1965 | Bellerive Country Club, St. Louis, Missouri |
| T3 | Mark Hensby | 2005 | Pinehurst Resort, Pinehurst, North Carolina |
| | Craig Parry | 1993 | Baltusrol Golf Club, Springfield, New Jersey |
| T4 | Adam Scott | 2015 | Chambers Bay Golf Club, University Place, Washington |
| | Jason Day | 2014 | Pinehurst Resort, Pinehurst, North Carolina |
| | Peter Thomson | 1956 | Oak Hill Country Club, Rochester, New York |
| T5 | Jason Day | 2016 | Oakmont Country Club, Oakmont, Pennsylvania |
| | Greg Norman | 1990 | Medinah Country Club, Medinah, Illinois |
| | Bruce Crampton | 1963 | The Country Club, Brookline, Massachusetts |
| | Jim Ferrier | 1950 | Merion Golf Club, Ardmore, Pennsylvania |
| | Joe Kirkwood, Jr. | 1950 | Merion Golf Club, Ardmore, Pennsylvania |