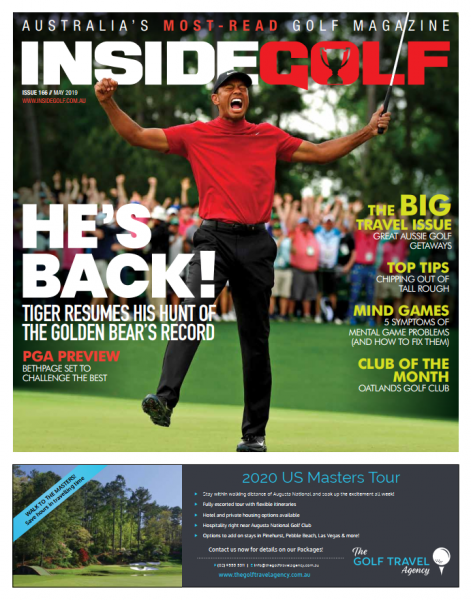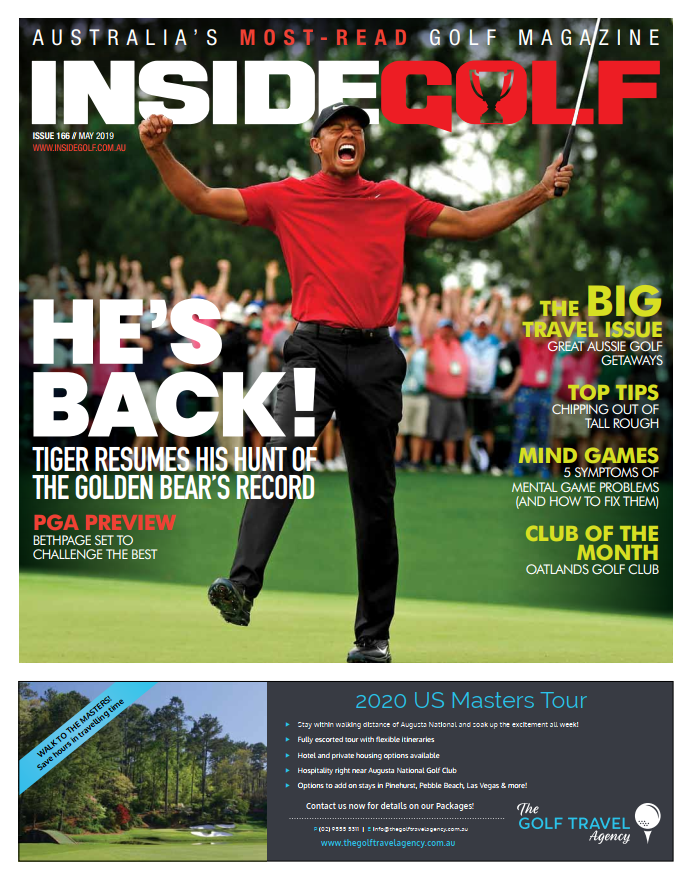 The May 2019 Issue of Inside Golf is online.
This month, our PGA Championship Preview.
Plus: Tiger resumes his hunt of the Golden Bear's record
ALSO THIS MONTH:
The BIG Golf Travel Feature: Australia's Great Golf Getaways
CLUB OF THE MONTH: Oatlands Golf Club
MIND GAMES: 5 Symptoms (and 5 fixes) to Mental game problems
TOP TIP: Chipping out of tall rough
PLUS: The latest news, reviews, tips and more!