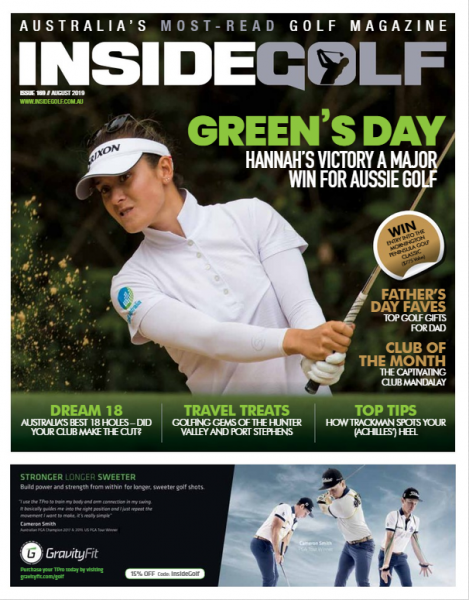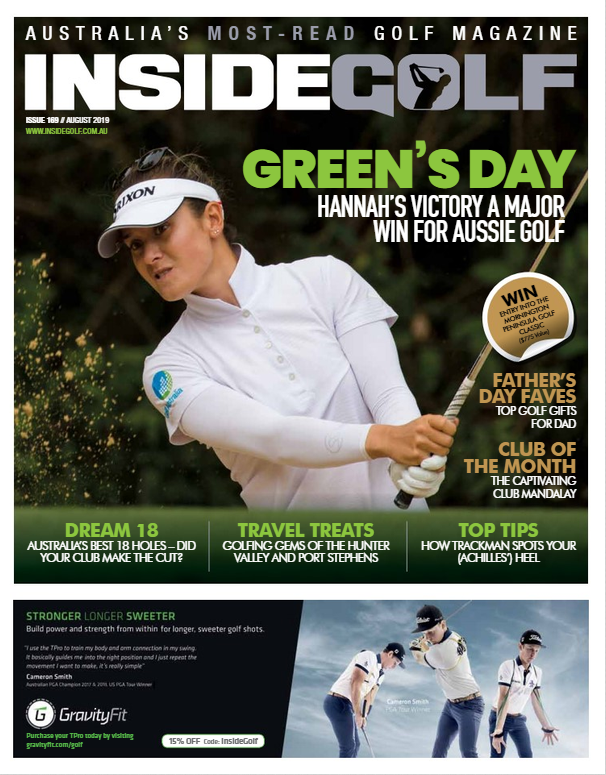 The August 2019 Issue of Inside Golf is online.
THIS MONTH:
Green's Day: Hannah's victory a major win for Aussie golf
Father's Day Faves: Top Golf Gifts for Dad
Club of the Month: The Captivating Club Mandalay
Dream 18: Australia's best 18 holes – Did your club make the cut?
WIN: Entry into the Mornington Peninsula Golf Classic ($775 Value)
Golf Travel: Golfing Gems of the Hunter Valley and Port Stephens
Top Tips: How TrackMan spots your (Achilles') heel
PLUS: The latest news, reviews, tips and more!
>>> READ THE LATEST ISSUE HERE  <<<