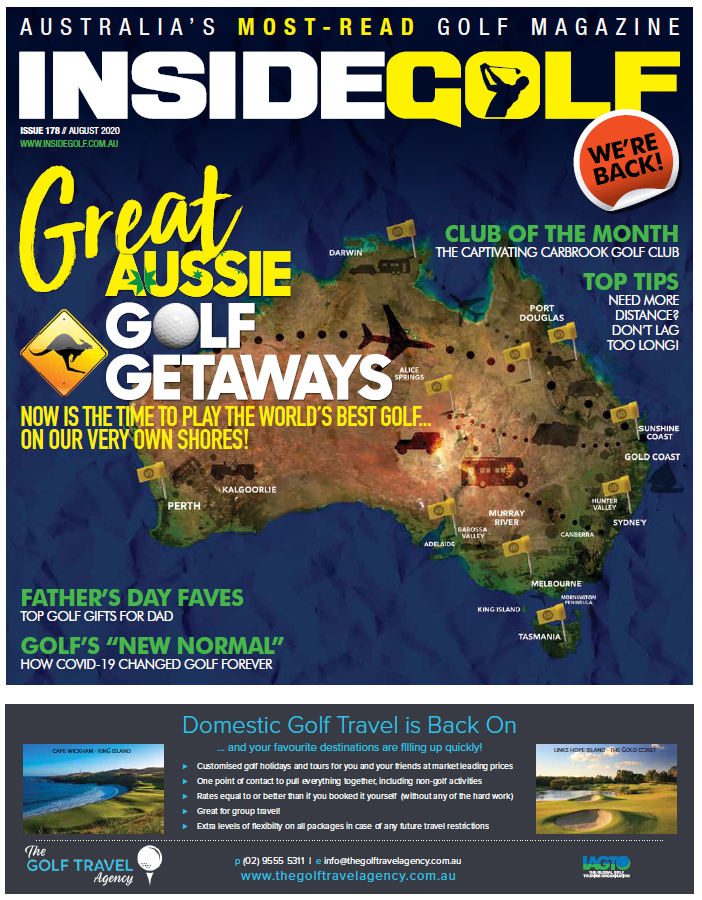 We're BACK!!! The August 2020 issue of Inside Golf Magazine is online, packed with the latest golf news, reviews, tips and more:
This month:
Great Aussie Golf Getaways: With international travel off the menu, NOW is the time to play the world's BEST golf…on our very own shores.
Father's Day Favourites: The top golf gifts for dad
Golf's New Normal: How Covid-19 changed golf forever (and how it may have actually been GOOD for golf)
Top Tips: Need more distance? Don't lag too long
Club of the Month: The Captivating Carbrook Golf Club
PLUS: WE TRIED IT: The Cobra T-Rail Hybrid-Irons; Adam Scott looks ahead to the defining years of his career; The Australian Golf Industry's Virtual Awards and more!