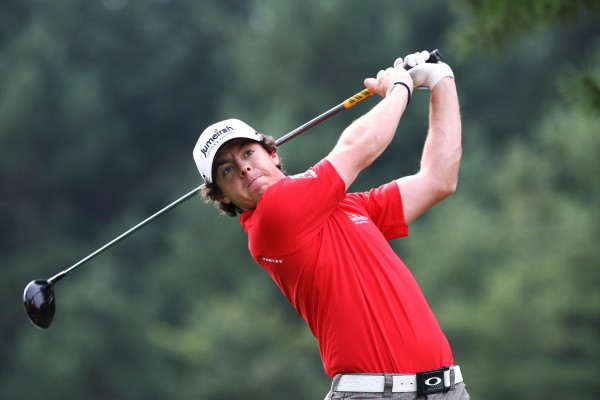 Nicklaus vs. Watson; Hogan vs. Snead; Jones vs. Hagen. Some people will tell you that every great champion needs a great rival. That for their career to be complete they need a great challenger – someone who provides the ultimate test and forces them to produce their absolute best.
But what happens if you are simply too good? What if your game is at a level so much higher than the rest of the competition, that no one could be expected to match you on a regular basis?
Between 1999 and 2008, Tiger Woods won 13 Major titles. He singlehandedly changed the game as we know it today. Essentially, 'he was a freak.' He produced unbelievable shots at the most critical times under extreme pressure. He found a way to win when it appeared it couldn't be done. The gap in world ranking points between himself and the nearest player at the time would have you believe that he was twice as good as anyone else. And I think he was. He was near invincible.
When Tiger first began to stamp his authority as the most dominant force in golf, the media and fans were desperate to see a rival emerge. So desperate in fact, they tried to fabricate one. Any time Ernie, Mickelson or Singh were playing well or winning, the media would be all over it, trying to convince you that their game had reached new heights and that the invincible Tiger would be tested. This of course never truly eventuated. Whilst all of those guys are great champions in their own right, none of them were ever going to be able to consistently produce the sort of golf that Tiger was playing. It was not a reflection on their shortcomings, but rather a true indication of just how good Tiger was.
As time went by, more and more guys had their hats involuntarily thrown into the ring as 'Tiger's next rival'. First it was Garcia, the new kid on the block (at just nineteen) during the 1999 PGA Championship. He played spectacular golf down the stretch, taking it to Woods all the way to the final hole where he would ultimately fall one stroke short. The media dubbed it 'golf's next great rivalry' but as we all know now, this would not come to fruition, in fact far from it – to this day Sergio is still yet to win a Major.
Australians Adam Scott and Aaron Baddeley also had Tiger comparisons made early on in their careers. It really is unfair that such parallels are drawn when these guys are so young, particularly when the guy they're being compared to may yet go down as the greatest player of all time. It is obvious that these guys are talented and exciting young prospects. Why can't we just enjoying watching them play and evolve?
In my opinion, golf's newest sensation, Rory McIlroy, is the real deal. I have no doubt that this is the guy who will dominate our game for the next decade. With the exception of Louis Oosthuizen at The British Open, no player other than Woods has been able crush a Major field like McIlroy did in his two victories. His wins were so emphatic that anytime he is in contention from now on you can bet the rest of the field will be taking notice.
McIlroy is in a great position to build on his two Major victories. In his first real opportunity to win a Major at the 2010 Masters, Rory capitulated. He imploded, coming unstuck badly on the final nine holes. I feel this was a pivotal point for him. Over the years many players have had near-misses that haunted them throughout their careers, accumulating like bad baggage that ultimately leaves permanent mental scar tissue. So how did McIlroy handle his disaster? He went out in the very next Major (The U.S. Open) and won by 8 shots!
I think that this chain of events will instil a sense of belief in Rory that will remain for the rest of his career. Anytime he hits a hurdle or comes up one short he will be able to draw from that experience and know he'll bounce back. It is an important quality in a champion. Just ask Jack Nicklaus, who had 19 runner-up finishes in Majors to go along with his 18 victories.
So is this the rivalry we have all longed for? Not exactly. One player is just beginning his career and the other is entering the twilight of his. McIlroy is just 23 years of age while Tiger is now almost 37. As we also know, Tiger is not the player he once was. The days of the 'untouchable Woods' seem some time ago now and he doesn't inflict fear into his opponents like he once did.
I see McIlroy as more of a successor to Wood's throne rather than a rival. A handing over of the baton, if you like. But you can be sure that it won't happen without a fight.
I believe Woods still has some Major victories left in him yet. His desire to become the greatest player of all time, along with his fiery competitive attitude, will see him making McIlroy's life difficult for some time yet. So whilst I don't see a long-term rivalry developing, I think we have some great duels on our hands in the near future. McIlroy's win in last month's Deutsche Bank event, where Tiger finished third, may just be a glimpse of what's to come. Then, in winning the BMW Championship the following week, McIlroy became the first player since Woods (in 2009) to win in successive weeks on the US tour, and he joined Woods and Nicklaus as the only players to win at least six PGA Tour events before his 24th birthday.
Very impressive indeed.
"Just playing with a lot of confidence right now," McIlroy said recently. "I'm confident in my ability and confident with the shots that I'm hitting and confident on the greens." He added, "It's a nice run to be on, and I want to try to keep it going for as long as possible."
Woods has been golf's ultimate superstar and Rory lies in wait to become the next one. Whilst their careers may be a generation apart, luckily for us they overlap. It will be an exciting window of time over the next few years where we will hopefully witness some great battles between these two, providing fans with the excitement and fireworks we all crave.