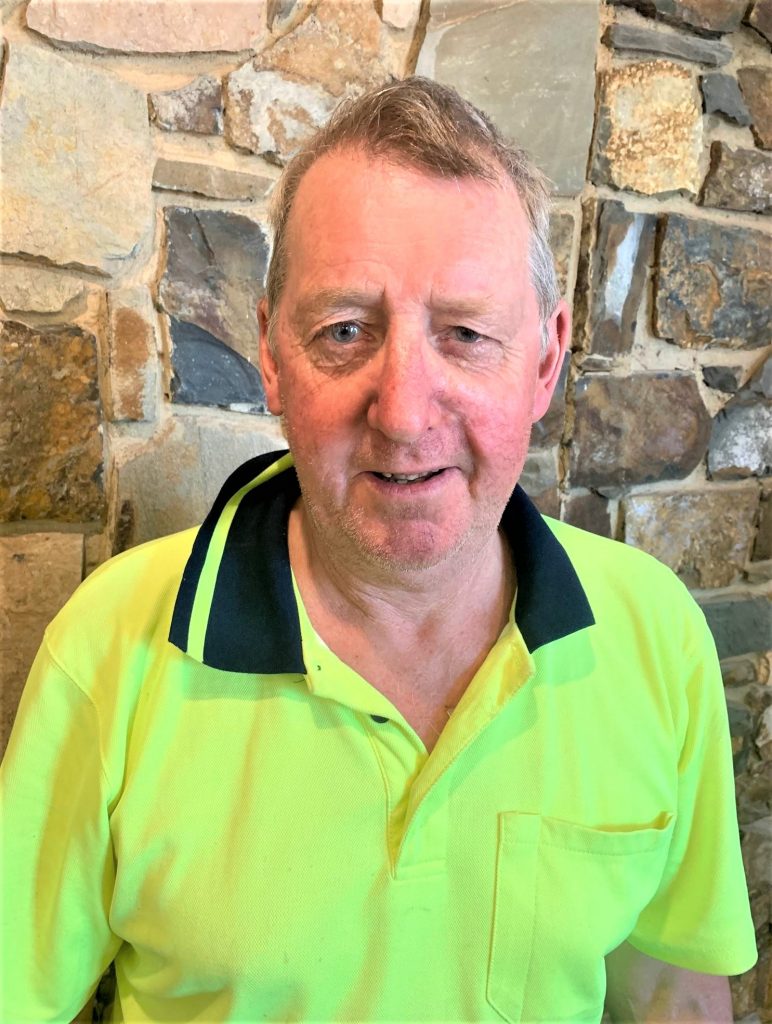 FOR Medway Golf Club superintendent Colin Winterton, working within four walls was never going to cut it.
He tried it early in his career at the Victorian Egg Board, but didn't like being cooped up and opted for the alternative.
Winterton's working life in the great outdoors started at Werribee Park as a groundsman/mechanic before taking on the role as curator at Westgate Golf Club.
In 1980, he landed the superintendent's job at Medway and hasn't looked back.
Inside Golf caught up with Winterton to discuss his longevity at Medway Golf Club, the changes he's witnessed along the way and his hobby – beekeeping.
What's kept you at Medway all these years?
The club's ethics and the people suit me to a tee and every now and again some good challenges come along and keep you motivated. This place is evolving all the time, but I have felt very comfortable here with the directors and managers I have had along the way. I just love what I do and I have always been well-supported.
How has your job changed over the past 40 years?
It's a lot more about people and processes. These days the board members are high-profile business people working off spreadsheets, projections and facts so the detail that I produce for them is better. It's a matter of fashioning their thoughts about what works best on the golf course.
Are today's golfers more in tune with your work?
Yes. I think social media has opened their eyes as to what happens on golf courses. Before it was a bit of a secret with a one-page report a month that was filed away and nobody saw. Now there are daily or weekly updates from the manager Brett Scothern to let the members know what is going on. If the members arrive at the golf course and one hole is dug up it's not a great surprise anymore. They know why it's happened and when it will be back in play.
What don't golfers understand about your work?
The intensity. We (course staff of seven) look laid-back on the surface, but we peddle pretty hard underneath. We know what we want to do each day – and achieve by week's end. We go hard to achieve the result and I don't think they see the intensity there. We smile and talk and then have to go twice as hard because we are a minute behind schedule. But on a whole, I think golfers are more in tune than they ever were. The majority are sympathetic, but there is always a small percentage that aren't, no matter what you do.
What's the best thing about your work?
I love the early starts, being outside and knowing you have turned out a really good golf course on a Friday afternoon. You gather in the shed, look everybody in the eye and tell them sincerely what a great job they have done. I like to empower my people. You can't be perfect all the time, but I support them (staff) around the edges and they grow as human beings and feel better valued.
Tell us about Medway golf course.
It's a handy members' course. It's picturesque and we don't set it up too hard so it's enjoyable to play. We keep it neat and tidy and present it the same every week, which people seem to like.
What sort of a golfer are you?
I'm a bit of a sideways golfer. I had the bug early on and got down to 11. I enjoy visiting and playing country courses on weekends to see something different and appreciate what they are doing with their setup and man-power.
If you hadn't become a greenkeeper/superintendent, what career path would have you chosen?
I'm from a farming background. My ancestors were farmers and I did farm management courses and possibly would have ended up in the country somewhere doing something in agriculture.
What do you do in your pastime?
I'm a hobby beekeeper. My father was a beekeeper and I have been doing it for 25 years. My brother and I have a partnership looking after 30-odd hives. It's fun and the members enjoy the honey which is available from the pro shop. Beekeeping absorbs you. Once you open a hive, whatever the problem on the course ceases to become a problem. You watch 40,000 bees go about their work and not fight it's a wonder of nature.