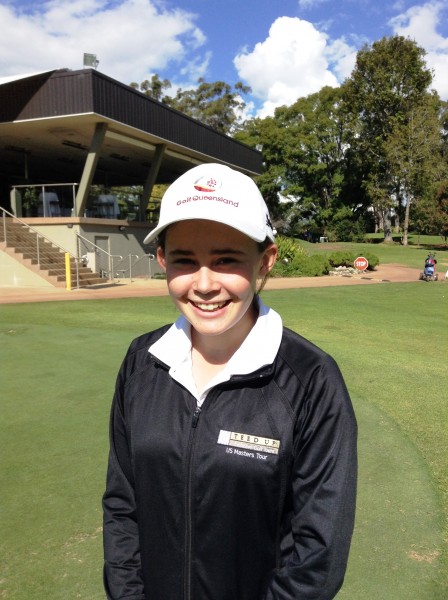 JUNIOR golfer Darcy Habgood fired a one-under par 72 to set a new women's course record at the Toowoomba Golf Club at Middle Ridge.
Needing a par on her last hole (ninth hole) to break the previous record held by Leah Hart, Darcy rolled in a three-metre breaking putt to seal the deal.
The 14-year-old is having a super run.
Only recently, Golf Queensland added the sweet-swinging youngster to the Queensland junior squad.
Toowoomba Golf Club general manager Steve Owen said Darcy had been knocking on the door for a number of months.
"It was only a matter of time before she broke through," he said.
After starting on the 10th hole, Darcy birdied her second hole but took bogey on her fourth hole, but immediately bounced back with a brilliant birdie on the par-3, 14th.
She bogeyed the 18th to finished even par.
Darcy started the second nine with solid golf over the first four holes.
Then she seizing her opportunity by rolling in a lengthy birdie putt on the 414-metre double dog-leg par-5 fifth hole.
The remainder of the round was steady as the junior dynamo negotiated the challenging sixth, flew the water on the seventh, tamed the eighth and then parred the last when she chipped close, which allowed her to sink the putt for the record.
Darcy has put in the hours of practice and listened intently to her father and club professional Paul Hapgood's instruction in order to achieve the result.
Immediately following her record-breaking round, Darcy was back on the practice fairway honing her skills and warming down.
Her new goal is to break 70.