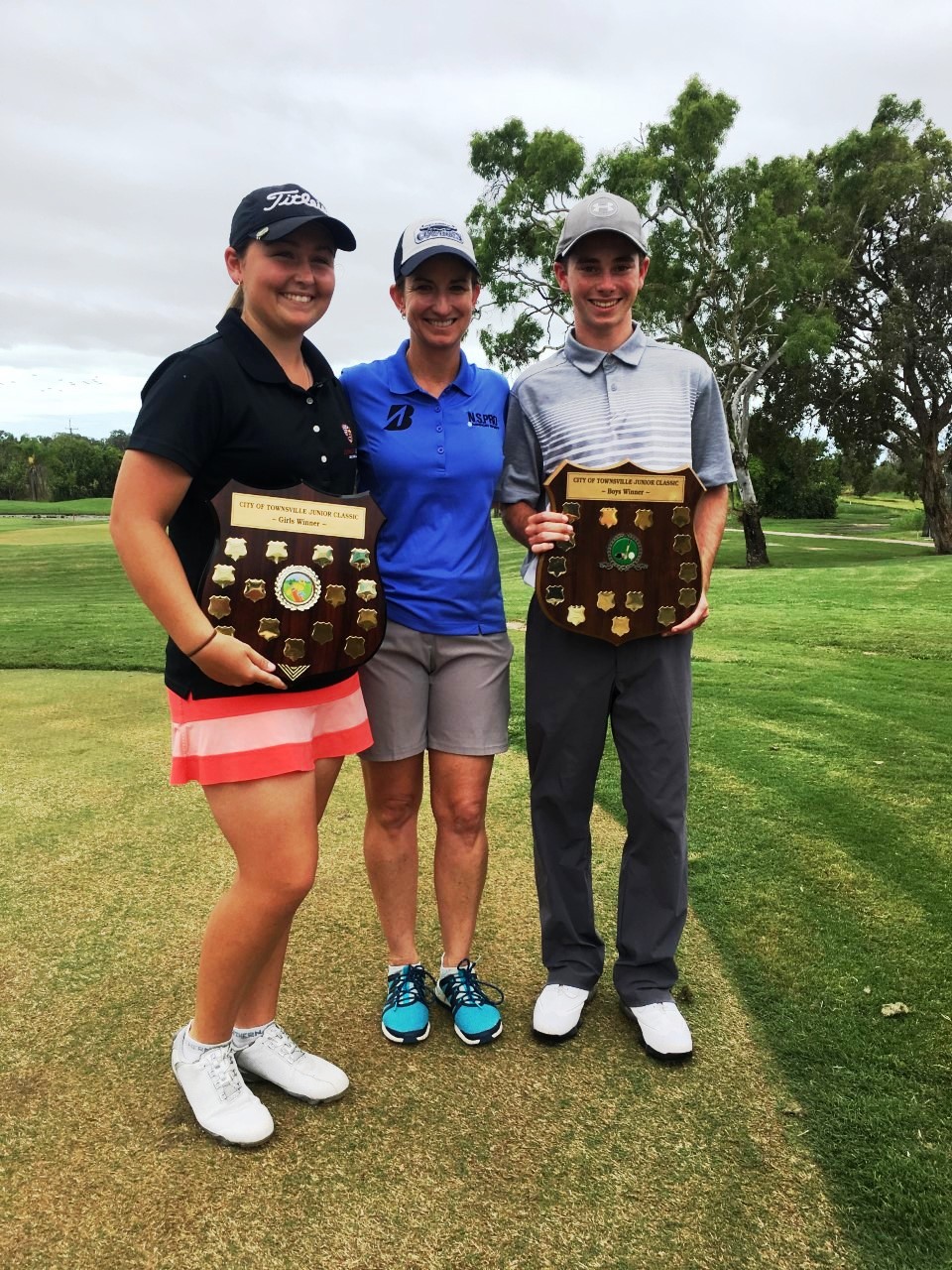 AUSTRALIA'S greatest major winner and former world number one Karrie Webb made a surprise visit to Rowes Bay Golf Club in Townsville over Easter.
Webb, who has won seven majors, presented the prizes of the 36-hole City of Townsville Junior Classic Championship to winners Tara Jenkins (Ayr Golf Club) and Levi Vincent (Paradise Palms).
What a thrill for those youngsters.
The 36-hole championship was split between the two clubs – Townsville and Rowes Bay.
Tara and Levi also won the Townsville Junior Open as well as the Rowes Bay Junior Open.
Levi carded a 78 to lift the Rowes Bay Junior Open trophy. He finished one stroke clear of Rowes Bay Golf Club's Sam Harrison.
Meanwhile, Tara shot a 76 to edge out Bowen Golf Club's Rhiannon Nott.
Ryan McCarthy and Chloe Armstrong won the boys and girls nine-hole titles respectively.