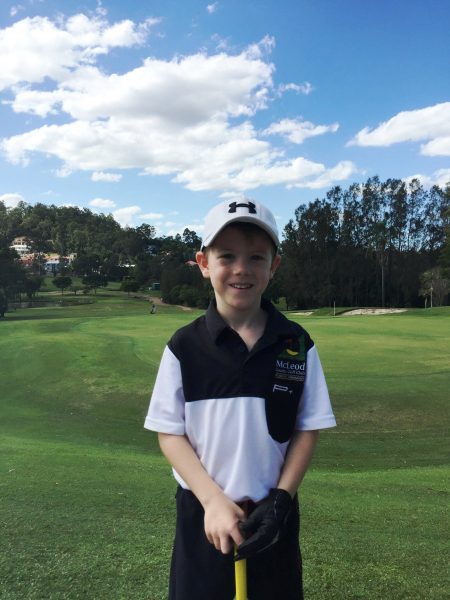 LAST year, McLeod Golf Club in Brisbane launched two scholarship opportunities for juniors aged 5-12 and 13-18 and it appears the initiative is reaping the rewards.
The club's general manager Sean Kennedy told Inside Golf the fully-funded scholarship packages were designed to help take their game to the next level.
The scholarships are ongoing with two juniors selected each year.
"McLeod is committed to developing the game of golf for all age groups and all levels of golf," Kennedy said.
"It has been most rewarding to watch these two young gentlemen grow and develop both in their game and in general maturity through their participation and interaction with our pros and the welcoming McLeod environment," he added.
Ethan Tolsher and Henry Shaw have expressed their enjoyment and obvious delight with their success over the past year through their participation in the McLeod scholarship program.
Kick-starting their golfing career with McLeod's junior clinics, Ethan and Henry applied and were awarded the inaugural scholarship.
"The outcomes have been most rewarding for both them, the coaches and the club," Kennedy said.
When asked about his favourite part of the McLeod junior scholarship, Henry proudly replied: "I love the golf lessons, putting is my favourite."
Henry's technically sound swing and great attitude to golf has impressed everyone who has seen him play.
They are wonderful attributes for one so young.
Despite playing golf for just a short period, Henry competes against juniors from other clubs twice his age and size.
Ethan, too, has proved the sportsmanship and discipline of a future golfer through his attitude and commitment.
"I am really enjoying my golf," he said. "It's incredible how much my swing has changed since I started.
"Sak (pro) is really helping me build my swing and I feel I'm getting better and better every day."
Ethan's dad David said his son had discovered a real passion for the game of golf thanks to the junior scholarship at McLeod.
"It's exciting for him and me," he said. "Sak and Drew have been working with Ethan for a few months now and it is a testament to their communication skills and teaching abilities to see just how quickly Ethan is developing.
"We could not have asked for better coaching, they are genuinely interested in providing Ethan with the opportunity to learn and love the game of golf."
McLeod Golf Club is celebrating 50 years of providing a wonderful golfing experience to all ages.
Applications are now open for the next round of scholarships.
Contact Sean Kennedy on 3376-6666 for further information. www.mcleodgolf.com.au