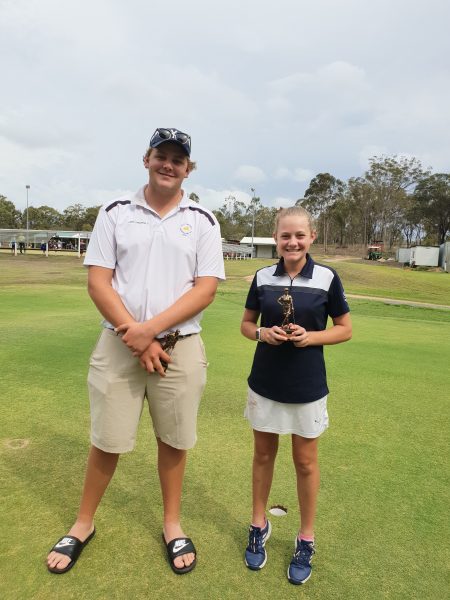 YEPPOON'S Jake Swaffield has followed in his brother Ben's footsteps by winning the Boyne Island Junior Open recently.
Ben won it last year.
Played in difficult weather conditions (rain and wind) Jake defeated fellow junior Yeppoon member Quinn Stover in a playoff after both players returned scores of 79.
Rockhampton's Caitlyn Cox won the junior girls' event with a score of 92.
In B boys' grade, Yeppoon's Cruz Warner (91) was successful with Gracemere's Makayla Fraser taking out the girls' event with a score of 91.
Boyne Island's Joel Paulson (95) won the boys' C grade from Gladstone's Oscar McBean (98) with Bargara's Amara Burns winning the junior girls' event with a score of 98.
As this was the last junior open for this year, Central Queensland's Cassandra Means announced that the Boyne Island Junior Golf Club had won this year's Junior Club of the Year.
They returned 298 points in an event where each junior club gains points for attending other club's junior open events throughout the year.
Boyne Island celebrated a comfortable win over Gracemere (194 Points) followed by Wowan (188), Calliope (167), Gladstone (155), Miriam Vale (150), Yeppoon (145), Rockhampton (149), Mount Morgan (92), Capricorn Resort (48), Emu Park (20) and Theodore (16).
Meanwhile, Cassandra presented Yeppoon's Cruz Warner and Caitlyn Cox with the 2018 Gurney Clamp Junior Golfer of the Year medals.
Juniors are voted for by their peers.
It was a big day for Cruz Warner, who also won the Most Improved Junior Male Golfer Award.
Rockhampton's Caitlyn Cox picked up the junior girls' most improved gong.