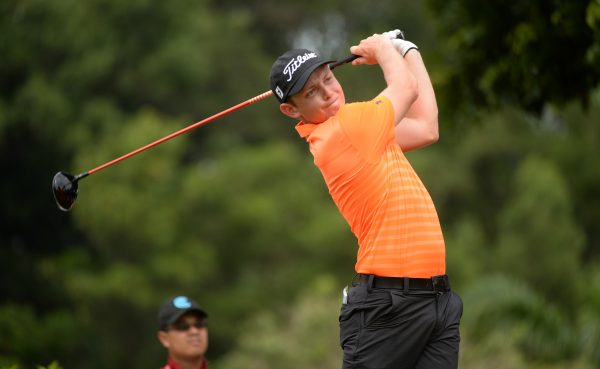 OUT at a very excited Wantima Country Club in Brisbane, the Cameron Smith Junior Classic is on again.
Excited because one of its favourite sons, Australian PGA champion Cameron Smith, will make an appearance during the Friday, December 7 tournament to meet and chat with some of the players.
And there's more than a strong chance the world number 32 will show up at the presentation of trophies to help dish out the prizes.
After all, he's a big supporter of junior golf and an inspiration and role model.
Wantima Country Club officials expect to host a 128-strong field of juniors – boys and girls – for a late morning shotgun start.
It's one of the most popular junior events on the golfing calendar and juniors are urged to book early to avoid disappointment.
The classic is the brainchild of Ken McKay, a long-time member and junior committee member at the Wantima Country Club.
He always wanted the club to host a premier junior event to showcase not only the talent coming through the club's junior development programs but talent from around the region and the state.
Remember kids, you have to be in it to win it.
For more information, contact Wantima Country Club on (07) 3264-1633.
MEANWHILE, Wantima Country Club will have the new-look ninth hole open for play in time for the junior classic.
The 359-metre par-4 has been re-turfed and reshaped a little to make it more aesthetically pleasing to the eye.
It will remain a challenging hole, especially around the green where a dam to the right of the putting surface awaits misdirected approach shots.