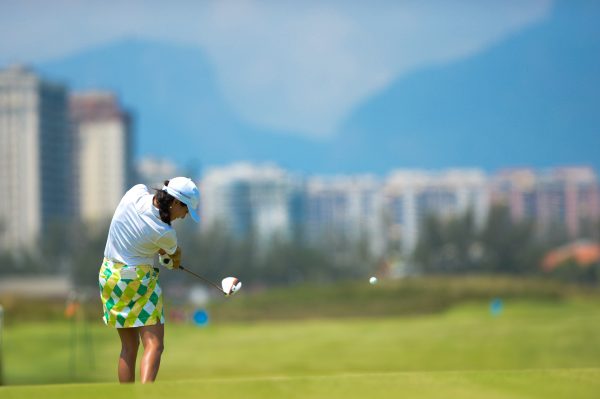 As someone who once held a glimmer of hope for Olympic glory (I was a competitive fencer in my youth) I can attest that there are few things on Earth more alluring than the opportunity to compete for a gold medal on behalf of your country. From the thumping of the drums in the "Olympic Theme" song to the dream of your national anthem playing as your country's flag rises skyward, it's no wonder why so many athletes dedicate most of their lives to The Olympic Games.
This month, golf makes its long-awaited return to the Olympics. And while it is being heralded by many as a great way to grow our game, the truth is that Olympic Golf is already struggling to "make the cut" in the eyes of many.
Despite the much-publicised Zika Virus debacle (or should I say 'excuse'?), Olympic Golf's troubles actually began well before it even reached the Starter's Hut: The International Golf Federation (IGF) got it unequivocally wrong when they set the format as 72-hole strokeplay. While it is a tried-and-true format, it will become abundantly clear after Round 1 in Rio that the vast majority of the field is out of contention, and will have absolutely nothing to play for. On tour, players who are back in the field can at least strive to make the cut, earn an all-important paycheck, secure FedEx cup points, etc.  But in the Olympics, if you are outside the top 3, you get absolutely nothing.  Ask any competitive athlete in any sport to compete all-out for 3-4 days with nothing on the line, and see what they say.
Olympic Golf also suffers from lack of prestige. For sports like Fencing, Archery, Gymnastics, etc, the Olympics represent the pinnacle of their sport. Sure, there are annual World Championships and other competitions featuring "the world's best", but nothing comes close to the Olympic Games.  In golf, however, it's a different story. Our four 'Majors' represent the sport's pinnacle. You'd hardly find any players who would trade a Gold Medal for a Green Jacket or Claret Jug. Similar to Tennis (Wimbledon, etc), and Cycling (Tour de France), the Olympic flame hardly holds a candle to their events.
The truth is, the world's top male players have little to gain by playing in The Olympics. The format is boring, there is no money (nor should there be), and no real incentive.  Three strikes. So it's no wonder why so many men have pulled the pin on Rio.
The Silver (Medal) Lining?
While the majority of the media has condemned players for withdrawing, there is perhaps a silver lining to this cloud.
In my opinion, it's actually a good thing that the top players have pulled out, as it may level the playing field and open the door for a player from a non-golf-centric country to grab the gold.
Sure, the odds-on favourites will still be players like Sweden's Henrik Stenson, Spain's Sergio Garcia, or one of the Americans like Bubba Watson or Rickie Fowler (assuming these players all attend). And who can look past New Zealand's Lydia Ko, or Sweden's Anna Nordqvist?  But in order for Olympic Golf to fulfil its purpose of 'growing the game', then the best possible outcome might be for a player like Kiradech Aphibarnrat from Thailand, or India's Anirban Lahiri to take home the hardware. And could you imagine the thrill for the Portuguese if their own Jose-Filipe Lima took home a medal? Or Malaysia's Michelle Koh? Or Morocco's Maha Haddioui? And just think how quickly and fervently golf would grow in their countries as a result?
So while we are certainly going to cheer on our Aussies in the green and gold, let's quietly hope that one of the "outsiders" can also nab a podium spot!
Hindsight is (Tokyo) 2020
Olympic golf is locked in for Japan in 2020. But beyond that, its future is uncertain.
In my opinion, in order to give golf a fair go at the games, it's important that the IOC and IGF make a few modifications for 2020.
First off, it needs to be changed to a team event, like the World Cup of Golf, or Ryder Cup, etc.  Try knock-out Matchplay, or Modified Stableford. Or Alternate shot, or Best Ball, or aggregate scores.  Heck, even two-person Ambrose. Or whatever. But find a format to keep everyone in the field involved all four rounds.
Maybe we could add a points/ranking incentive. A golfer's career can live or die by their world/season ranking, so why not assign FedEx/Rolex/OWGR/Race to Dubai points at the Olympics? For some of the journeyman/woman players out there, a high finish could help them regain status, or sponsors, or whatever they need.
Barring that, maybe we should consider amateurs instead of the professionals. After all, this was an original model for The Games itself. While the line separating amateur and professional athletes can be blurry for some countries and sports, in golf the line is clearly drawn. Think of the excitement among the world's top amateur golfers if they had the chance to compete for the gold? Heck, some players might even delay turning professional if the timing was right. And you can bet that there wouldn't be very many of them pulling out.
If none of that works, perhaps Olympic Golf can be a Women Only event? The world's top women golfers are, after all, charging full-steam-ahead to Rio, with nine of the top-10 players aiming to compete. They are looking beyond the money, rankings, inconvenience…and even Zika…and daring to dream for Olympic Glory.  They "get it", and should be applauded for their collective decision.
As a true golf nut, I will be watching every televised moment of Olympic Golf this month. It's our game's golden opportunity. And for the future of our sport, let's hope it not only makes the cut, but scores an Ace along the way.
For more: check out Olympic golf events we'd REALLY like to see