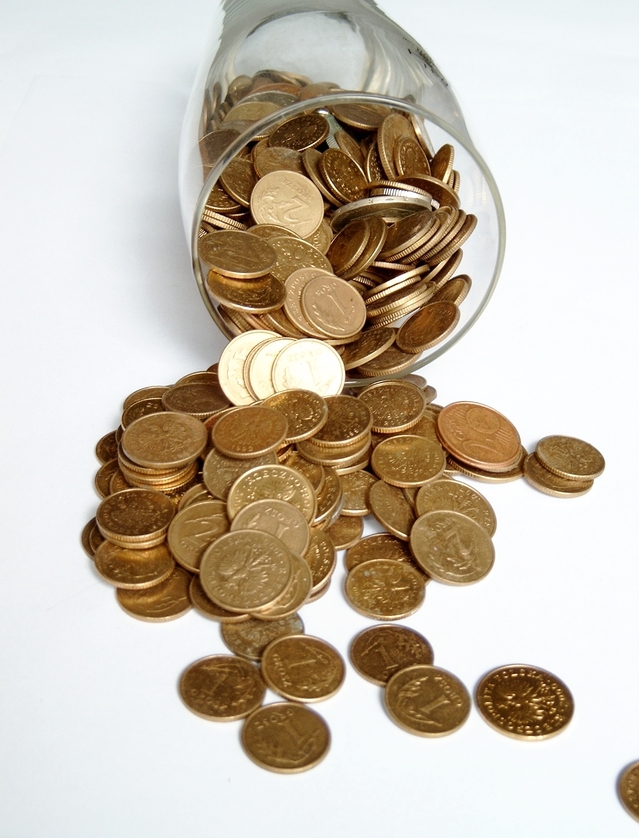 Following on from last month's column about businesses and companies that are focusing more on profits than on customers, I'd like to address a related topic that is just as worrying: cost-cutting to excess.
In business, there are (basically) two ways to boost profitability: 1) increase revenue, or 2) cut costs. Lacking the ability to address the former (via increased fees/subs/etc), many golf clubs are focussing more on the latter.
The problem is, some are cutting their costs too much for their (and their members') own good.
To be clear, cutting costs is a proven way to improve your bottom line; getting better electricity rates, reducing food & beverage costs, renegotiating certain contracts, etc, are certainly beneficial. But in today's world, it's just as important to maintain quality in products and services.
We see this regularly in the non-golf world:  costs get slashed to a point that the product or service suffers. Cheaper materials can often lead to weak/inferior products. Pretty soon, you hit the bottom, and cannot cut product costs anymore, so you source cheaper labour, which sometimes leads to shoddy work, etc. Reduction of staff is also a common practice: Middle management or other support staff get retrenched, forcing remaining staff members to "wear more hats" (or a junior staff member forced to operate above their skill level), and thus projects can often be rushed, shortcuts can be taken, and the overall quality can be diminished. These individuals can also either suffer burnout or extreme stress.
And this cost-cutting trend seems to be happening more in golf clubs as well.  For example, some pro shops are stocking products that are (perhaps) more about maximising profit for the club than they are about properly servicing the members.  This is beneficial for short-term profits, yes, but in my opinion, this can only backfire in the long term.
Another cost-cutting trend that has recently popped up (and is extremely disturbing) goes all the way to the top. It seems that, in their endeavours to dramatically reduce a major cost in the business, a handful of club Boards have chosen to eliminate the position of General Manager, with the duties of the role then delegated to a Board member or committee.
To borrow an old (though apt) analogy, a General Manager is like the captain of a ship. Without a captain at the helm, the vessel could go any number of ways; ahead, astern, aport, astarboard…or worse, adrift, aground or into the abyss.  And when you try to pilot a ship by committee, things can get very chaotic (especially when you consider that some golf club committees/boards these days cannot even agree to the type of toilet paper to be purchased.)
Each month here in Inside Golf, we show great examples of excellent General Managers helping their clubs to accomplish amazing things. A good GM reflects the energy, personality and professionalism of a club. They embody the spirit of the membership.  And with their unique skillsets, knowledge and training (like at this month's GMA Conference, for example) they can lead clubs to the next level of success.
Don't get me wrong. Every club is different. And many small country clubs are doing fine with non-traditional general management and cost-management practices. But for the vast majority of clubs out there, the "cut cut cut" attitude just isn't sustainable.
Instead, why not consider giving MORE to your members? Maybe adopt a more member-friendly approach like that found at, say, the new Eastern Golf Club in Melbourne: members get free scorecard pencils and tees, complimentary range balls, comp fees included with your membership…the list goes on. Instead of looking at these small items as "costs", the club considers them as "benefits" to the members (and the members absolutely LOVE it.)
Or, if you are really looking to consolidate some of your costs, why not consider outsourcing some operations to proven management businesses like Golf Services Management or Troon Golf, for example, which have all the staff, knowledge, abilities and infrastructure in place. There are many clubs who are kicking some serious goals via outsourced operations like these.
The key point here (in my opinion) is to avoid becoming a slave to the balance sheet, and to keep the members (i.e. customers) front-of-mind for every decision you make.
The alternative is cost prohibitive.