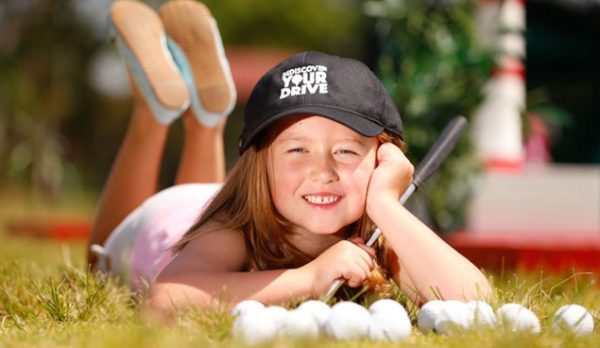 Every week, I read countless emails, stories, reports and news pieces about how golf is struggling to attract and/or retain golfers. It's become a rather mundane activity, as nearly everyone is keen to point any number of fingers at any number of culprits. Whether it's the fault of other sports like cricket, the struggling economy, less "disposable income/time" available, mismanagement by the global governing bodies or myriad other offenders, the common theme seems to borrow from the Homer Simpson mentality of "This is everyone's fault but mine!"
It's strikingly similar to many political systems here and abroad. Watching the U.S. election coverage, for example, is a perfect example of this. Each political party seems to quickly point fingers elsewhere, noting everything that is wrong (with a large amount of "spin") without offering any real solutions.
But with golf's current dilemma, there ARE solutions. And this month offers a giant opportunity for us all to take the wheel of the golf cart and drive some real growth in our game.
I'm talking, of course, about Golf MONTH (www.golfmonth.com.au), an initiative designed by the governing bodies/associations to help promote the game, and ignite participation in the sport.
This month, there will be activities and events held at participating clubs throughout Australia, including clinics, competitions, open days, junior and ladies programs, new formats, membership offers and community events.
The golf industry has set the table, now it's up to us to serve the meal.
Every person reading this column is either a golfer, or has been exposed to golf at some point. Think back to how you got involved with golf. Maybe you were introduced to it by a friend or family member? Maybe you saw it on TV? Maybe you stumbled upon it by accident? Whatever the case, you were introduced to the game in some way and, at some point, decided to have a crack at it.
And now, with a HUGE selection of activities on offer this month, it's up to you to help spread the magic of golf, and get at least one person involved with the game.
Think about it this way: Inside Golf prints over 40,000 copies each month, and (according to standard publishing estimates) is thus read by nearly 100,000 people. If every person reading this column introduced just ONE person to the game at a Golf MONTH event, then that's another 100,000 people potentially playing golf. We all know how addictive golf can be, so if only half of those people continue with the game, it's still a significant number. Especially when you consider that each of them have the opportunity to spread the "magic" to other friends, family, etc.
With Golf MONTH, there's no better time than RIGHT NOW to make this happen. This isn't just about juniors. It's about anyone who can pick up a golf club. So why not mention it to your friends, family, colleagues or anyone else in your "circle" of influence. Get on the phone, on social media or even face-to-face (do we even do that anymore?). The more the merrier.
Unlike most other sports out there, golf is a game that can be enjoyed by absolutely everyone at any point in their life, so let's all get out there and spread the word, and give back to the game that we all love.
See you on the fairways (with a friend or two)