Bunker-to-bunker ….. Inside Golf writers have their say.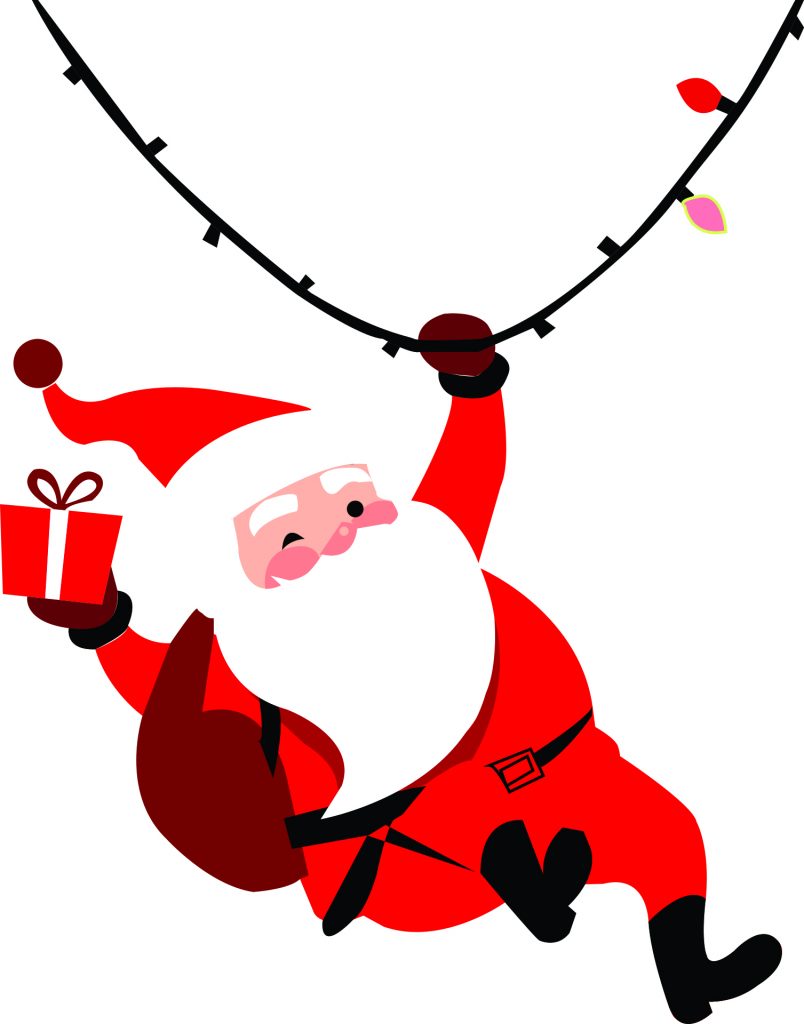 By Larry Canning
G'DAY Santa. How are you going? I know it's a little weird I'm still writing to you each year but I do feel justified. I have suffered "chronic disappointment syndrome" since 1968 when,
after eagerly unwrapping my first scooter, I
spotted it was second-bloody-hand.
Mum and dad were horrified and will never forgive you.
This year I'd love Gary McCord to get his job back. Does a good commentator really need a bunch of major trophies on the mantlepiece to be informative and entertaining?
Surly there's a perfect balance of a funny, knowledgeable, self-deprecating bloke who's played and won on the PGA Tour and garnered
a rare connection with us punters and …
Nick Faldo.
Can I also have anchored putting brought back for amateurs who test positive for the yips? Test kits should be available at all pro shops.
Santa, this is going to sound juvenile, but I'm sick of losing my head-covers! Back when I was a kid I had a thin plastic coated chain like those cords older people have around their neck to hold their glasses tied to my matching head-covers.
I didn't lose a head cover for 10 years. I just want it for my covers because I'm way to cool to have my glasses hanging round my neck.
Finally Santa, can I have an International victory at next year's Preso Cup? In fact, make it an absolute belting. That would be perfect on American soil. Luv ya, Santa!
---
By David Newbery
CHRISTMAS is about gift-giving and as you
dear Santa suits up for another expedition around the globe I have made my Christmas wish list.
I know only too well your only verbal contribution to Christmas festivities and my past requests have been a rather bland "Ho Ho Ho", but here are a few things I'd like to see you deliver this time.
Santa, can you please convince our rules makers to give amateur club golfers free relief from a divot in the fairway … like they did with spike marks on the putting surface.
And while on the subject of rules, can you arrange for American Brooks Koepka to treat the game's rules officials with more respect.
It would be nice if you could organise a televised locker-room three-round arm-wrestle between Koepka and Bryson DeChambeau. I'd love to see that.
Now Santa, I know it's not on until September, but can you fire up South African and International Team captain Trevor Immelman and his troops ahead of the Presidents Cup showdown against a strong American team at Quail Hollow Golf Club in the US. I know I'm stretching our friendship, but have a crack anyway – get their minds on the job.
Also, please find me a television program outside reality that can make us viewers laugh like we did at Seinfeld, The Office, Cheers, Yes Prime Minster, Mash and Hogan's Heroes.
You know, Santa, television used to be called entertainment.
---
By Michael Court
THIS has to be a first!
It's a 'reverse gripe', you might say. I admit I've been having a ball during lockdown in Sydney, while we endured this pandemic. So, all I want for Christmas is, well, more freedom to play some of the great golf courses of this country.
And here's why!
I'll admit things looked grim when the 10km rule came into effect and I couldn't get to my golf club, which is a little over 20 kilometres away. But when former Premier Gladys Berejiklian introduced the five-kilometre rule, well, things began to happen.
Suddenly my club began organising games for me in my local government area. Now I have to say that Sydney's Northern Beaches are blessed with a plethora of marvellous golf courses. And several of them are private and, indeed, quite exclusive.
Yet these clubs were happy to organise a reciprocal arrangement with Roseville, obviously to enable their own members to get a game in that region. Consequently, my club called me at least once a week to offer 'trade-off' games at revered layouts and former tournament venues like Terrey Hills CC, Manly and Monash.
Throw in my favourite Sydney layout, the exclusive Elanora Country Club, the under-rated Long Reef, which has hosted Australian Open qualifying events as well as one of Sydney's 'hidden gems' in Bayview and seriously, I was in seventh Heaven.
I'm not saying bring back the restrictions, but I won't be complaining if they do.
---
By Michael Davis
IT'S been a while and I am sorry for not having written to you for some years.
Please rest assured, though, that I never stopped believing in you. I only need one thing to be in my stocking when I wake up on Christmas morning.
I want any spare vials of Covid vaccine you might have lying around your workshop. I am sure all the elves have been 'double-vaxxed' by now.
Anyway, I need to hand the vials of vaccine to those poor, misguided club members who think they are exercising their democratic rights by refusing the jab. I know you've always been apolitical Santa, but I need your help on this one.
If you could take the time, too, to write on a gift card for each one of them and point out that they are not only risking their health but also the health of their loved ones and fellow members. I am sure it seems selfish to a reasonable person like you, Santa.
As for the argument that they treat their bodies like temples and do not want to put anything foreign into them, Santa, I suggest they take a peek in the locker room mirror. A quick glance in the looking glass would make most of them realise that the horse, or should I say reindeer, has already bolted on that one.
Sorry for the rant, Santa. Happy Christmas to you and Mrs Claus, Michael. 
---
What do you think? If you have an opinion on this topic write a short letter to the editor.
Email: david@insidegolf.com.au