AUSTRALIAN golf fans will have two new and one well-known face to cheer for on the world's biggest women's professional tour, the 2022 LPGA Tour.
St Michael's golfer Stephanie Kyriacou secured her 2022 LPGA Tour card alongside fellow Aussies Karis Davidson and tried-and-tested professional Sarah Jane Smith.
Kyriacou played 21 tournaments in 13 different countries in 2021 and secured her future with the eight-round LPGA Q-Series marathon.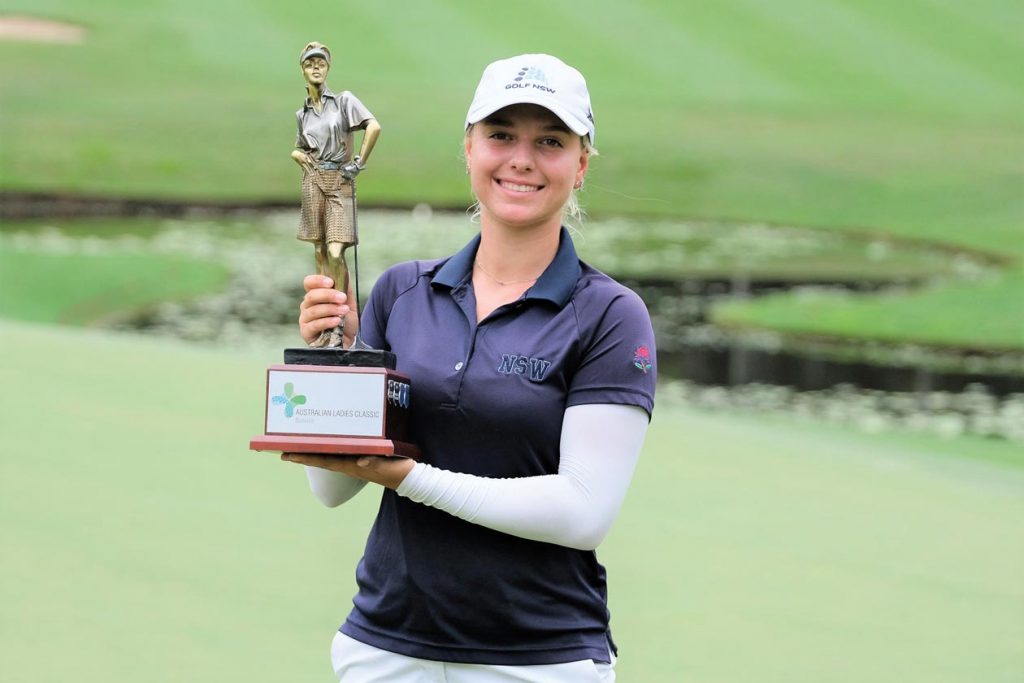 In the space of just 21 months Kyriacou has gone from promising amateur to two-time Ladies European Tour winner, top-75 player in the world and card-carrying member of the LPGA Tour.
She described the Tour school as "nerve-wracking".
"But I had a good caddie and that kept my mind on the job at hand," she said.
"The American tour has obviously got better players than the LET and it's a stronger field but I think my game's ready and I think I'm where I need to be.
"It's going to be scary when I get there but it was nice to see what I'm going up against."