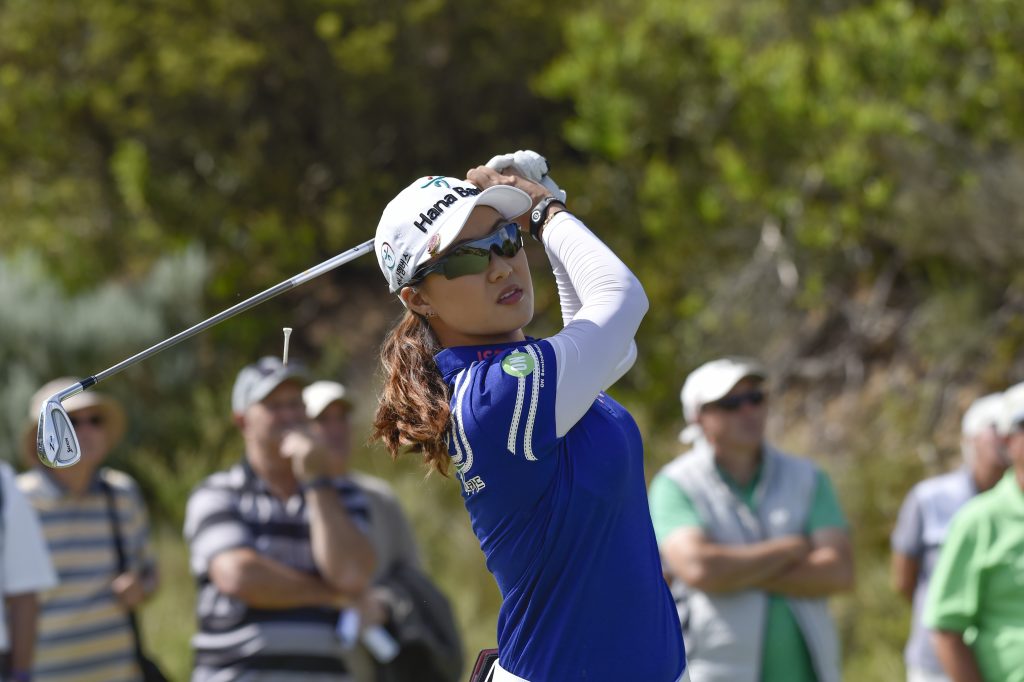 Australia's number 1 female golfer Minjee Lee has just finished 3rd and 4th in back-to-back tournaments on the LPGA Tour, following the tour's enforced break for Covid-19.  For her efforts, Minjee picked up a total of $US153,083 in these two events, taking her career earnings to over $US6.3 million, not bad for a 24-year-old in her 6th full season on the LPGA Tour!
In terms of the women's game, Minjee is a virtual ATM, her consistency is often the topic of conversation and highlighted by commentators during LPGA TV broadcasts.
In 2019 Minjee competed in 26 tournaments on the LPGA Tour, missing just two cuts and finishing in the top ten on 9 occasions.
When you look closer at Minjee's record it really is quite remarkable. At the time of writing, she has competed in 139 tournaments on the LPGA Tour, finishing in the top-10 on 50 occasions or an astonishing 35% of the time.
There may be some who say that 7 tournament wins, 5 of those coming on the LPGA tour and twice on the ALPG Tour is not a great conversion rate for all of those top 10 finishes, however, trust me on this one, winning on the LPGA Tour is hard. VERY hard.
Winning happens when you get those 50/50 breaks to go your way, when the putts drop that in other weeks would horseshoe out, and when you have the presence of mind and the mental strength to take down the very best players in the world.

There is really not too much that Minjee has failed to achieve in her relatively short professional career. Apart from the wins and the financial success she has had the honour of representing her country at the 2016 Olympic Games in Rio, and has represented Australia three times at the International Crown teams event.
One of Minjee's crowning achievements came back in December 2018, when she was voted the first female winner of the prestigious Greg Norman Medal, awarded to Australia's most successful professional player of the year.
For all of Minjee's success, trophies and accolades, there is one thing she yearns for and would probably swap some of that prizemoney and other trophies for, which is a major championship.
It is surprising that Minjee actually hasn't contended very often in the majors so far, her best finish coming back in 2017 at the ANA Inspiration in California where she finished in a tie for 3rd place.
In 2019 Minjee's form at the majors was solid if not spectacular, her best result coming at the Women's US Open where she finished in a tie for 12th place.

In my opinion, the reason that Minjee has not broken through as yet is that her driving has let her down on occasions, especially over the past two years. At the major championships, the courses are usually set up tougher, with the fairways narrower and more penalizing rough for those who do not find the short grass. Combine this with tougher pin positions and firmer greens than usual means that you need to be playing from the fairway very often!
If you look back to 2018 when I believe Minjee was playing at her best, she was ranked 37th on the LPGA Tour in average driving distance and 32nd in driving accuracy. In 2019 these stats read 36th in distance and 104th in accuracy, while in 2020 these numbers have slumped to 79th in distance and 112th in accuracy.
In 2020 it has been Minjee's putting which has carried her through, she is ranked 3rd in putts per greens hit in regulation, and averages just 28.47 putts per round which is almost 1 shot better than her average in recent years.
In 2020 Minjee and her colleagues on the LPGA Tour will have the opportunity to compete in four major championships between now and the end of the year – AIG Womens Open from 20-23 August (results not available at press time), ANA Inspiration, 10-13 September, KPMG Womens PGA Championship, 8-11 October and the US Womens Open, 10-13 December.
In my opinion, Minjee will never have a better chance to secure that first major championship, especially with many of the world's leading players deciding to stay at home in Korea to compete on the KLPGA Tour rather than travel overseas and compete on the LPGA Tour.
With Minjee's putter being so hot, I truly believe that if she can find some more fairways from the tee in the remaining majors in 2020 she will have that so far elusive major championship tucked away by Christmas.
Look forward to catching up again next month, hopefully I can report in on some Aussie success overseas. In the meantime, good golfing and stay safe!

Don't forget to follow ALPG's social media channels for all of the latest news on womens golf!
Facebook (ALPG Official)
Twitter (@ALPGTour)
Instagram (alpgtour)