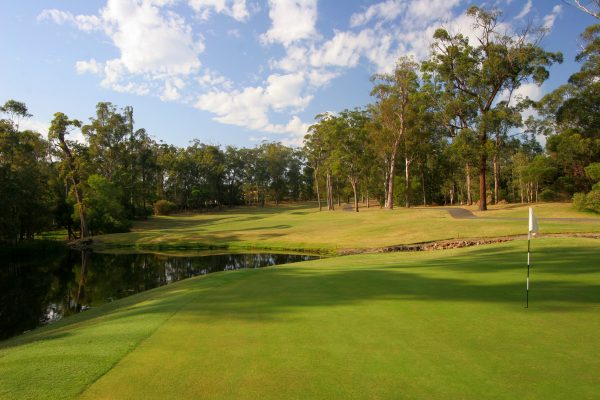 TWO of the Gold Coast's most picturesque golf courses have been renamed, almost eight months after being plucked from receivership by Queensland businessman, Professor Clive Palmer.
The Colonial will now be known as Palmer Colonial with Robina Woods switching to Palmer Gold Coast.
The two courses were placed into voluntary receivership in April 2011 and faced an uncertain future before Professor Palmer struck a deal to acquire the local landmarks in December last year.
Since takeover the courses have continued to go from strength to strength with members able to take advantage of a uniquely flexible dual-course membership which allows them to access either of the two pristine facilities with the one membership.
Both are consistently ranked in Australia's top public access courses and feature award-winning facilities which are ideal for weddings, corporate or private functions.
Tournaments such as the Greg Norman Junior Masters have been secured for the venues, as has a place in the PGA Pro Am which takes place at Palmer Coolum Resort on the Sunshine Coast.
Managing Director of the two courses, Mrs Angie Ison, said the name changes have sent a new wave of excitement through the staff at both venues.
"We are all excited and delighted that the names of the two courses are finally changing to be recognised as part of Mr Palmer's growing tourism portfolio," Mrs Ison said.
"Since Mr Palmer acquired the businesses they have stabilised and we have made significant progress in providing great deals and renewed confidence for our members.
"We have already secured one top junior tournament by bringing the Greg Norman Junior Masters back to Queensland and the strength of Mr Palmer's brand will play a huge part in helping us to bring even more high profile golf events to the Gold Coast.
"The two courses were always very much part of Mr Palmer's tourism and leisure group and the name change officially brings us under the same umbrella as Palmer Coolum Resort on the Sunshine Coast.
"The future is very bright and we are excited about how our courses' new names can benefit our members and golf on the Gold Coast," she said.