By Rob Willis
Club-fitting: Edition 1 – Mizuno
TECHNOLOGY! Someone of my vintage cringes just a little at the thought of the word.
Yes, I can work the remote and find Netflix, Stan and Kayo, turn on a computer, send an email, maybe fill out an Excel spreadsheet, even deal with a PowerPoint presentation if need be.
Of late, I've been forced to figure out how to tune into a zoom meeting.
Actually, I'm not that old, so I should be able to carry out all of the above tasks, but when it comes to technology as it relates to golf and club-fitting, that's something I've avoided and will definitely leave to the experts.
Almost all brands have their own methods and tools when it comes to club fitting. Some PGA teaching pros are more than capable and most companies have trained staff who travel to various courses and driving ranges to take golfers through their specific fitting systems.
These days fitting in an indoor simulator environment will also get the job done with computers spitting out all the relevant data and information.
When playing golf was my living, club-fitting was a collection of drivers on the range at a tour event. Try them all until you like one, then the Tour rep might hand it over or order one to pick up down the track.
It could also have been about grabbing the latest model out of a friend's golf bag and giving that a whirl.
With irons, the first example of club-fitting was keying in specs like lie-angle, done according to height and arm length, but otherwise it was largely trial, error and player preference.
So with age creeping up, my golf game is in a very fragile state and the clubs are now approaching 10 years old and the thought was why not see what a bit of technology could do for me.
My first stop was Glenn Whittle, a good mate and former caddie of mine from way back. A highly-respected teaching professional, Glenn works out of the range at Barton Park in Sydney's south.
Mizuno state sales representative Clem Hays joined us. The initial chat explained how they could possibly find me that extra 10 metres. I'd love that as much as the next golfer, but Mizuno isn't necessarily about that.
Shaft length can influence distance, often to the detriment of accuracy, while in relation to the irons apparently there is such a thing as traditional, modern and strong lofts.
In simplistic terms, that means not all seven irons are created equal.
"We have the technology to help you hit it further, but we wouldn't do that if it meant helping you hit it in the trees," Clem explained.
Mizuno is about quality performance clubs, custom-fitted, custom-built and something they call grain flow forged equipment made with industry leading precision.
They have an Oceania custom assembly line in Melbourne established to the same working practises as their original plant in Yoro, Japan.
In short, Mizuno irons come out of the same factory as the clubs used by Tour players around the world.
Mizuno fitting is done around a technology called Swing DNA Optimizer. It's a device attached to the shaft which identifies all the key elements and sends the data via Bluetooth to the phone of the fitter or instructor.
Hit three balls and it makes lie-angle and shaft recommendations straight up by figuring out how fast the club-head and shaft are moving during the swing.
This little piece of technology, after about two minutes, was able to provide my club-head speed, swing tempo, measure of the bowing of the shaft during the downswing, how quickly the player transitions from the backswing to the downswing, shaft-kick angle, which is the amount of shaft forward bend during the downswing motion, and release factor, how and when the club-head and shaft are releasing during the downswing motion.
From there it ranks every available shaft for suitability, best to worst as a theoretical match against an individual's swing profile.
The fitter then has a range of shaft and club-head options where you can test the Swing DNA recommendations.
With coach and player armed with all the relevant information, the golfer makes the final decision around cosmetics, feel and ball-flight preferences.
"It's unbelievable and it's accurate," Whittle expressed in relation to the Swing DNA software. "But I always say we are a team. We're just trying to work this out together.
"At the end of the day, the person, the player, is the boss. They make their own mind up.
"One thing I've learnt over the years is it's not all about money and sales. The way I am now I'm much more about being here to help," Whittle added.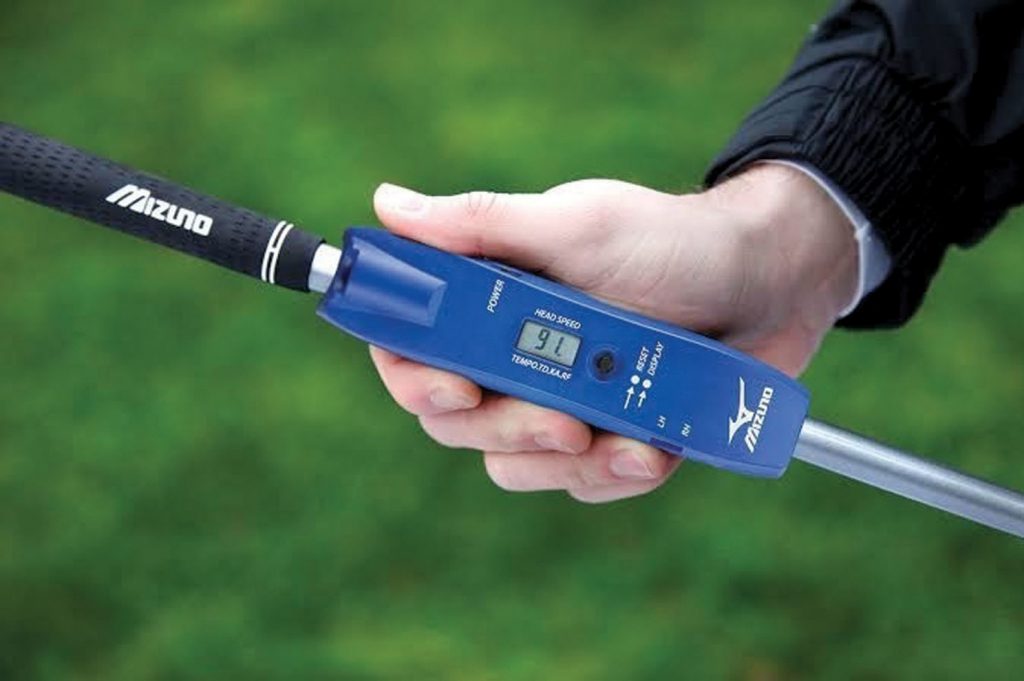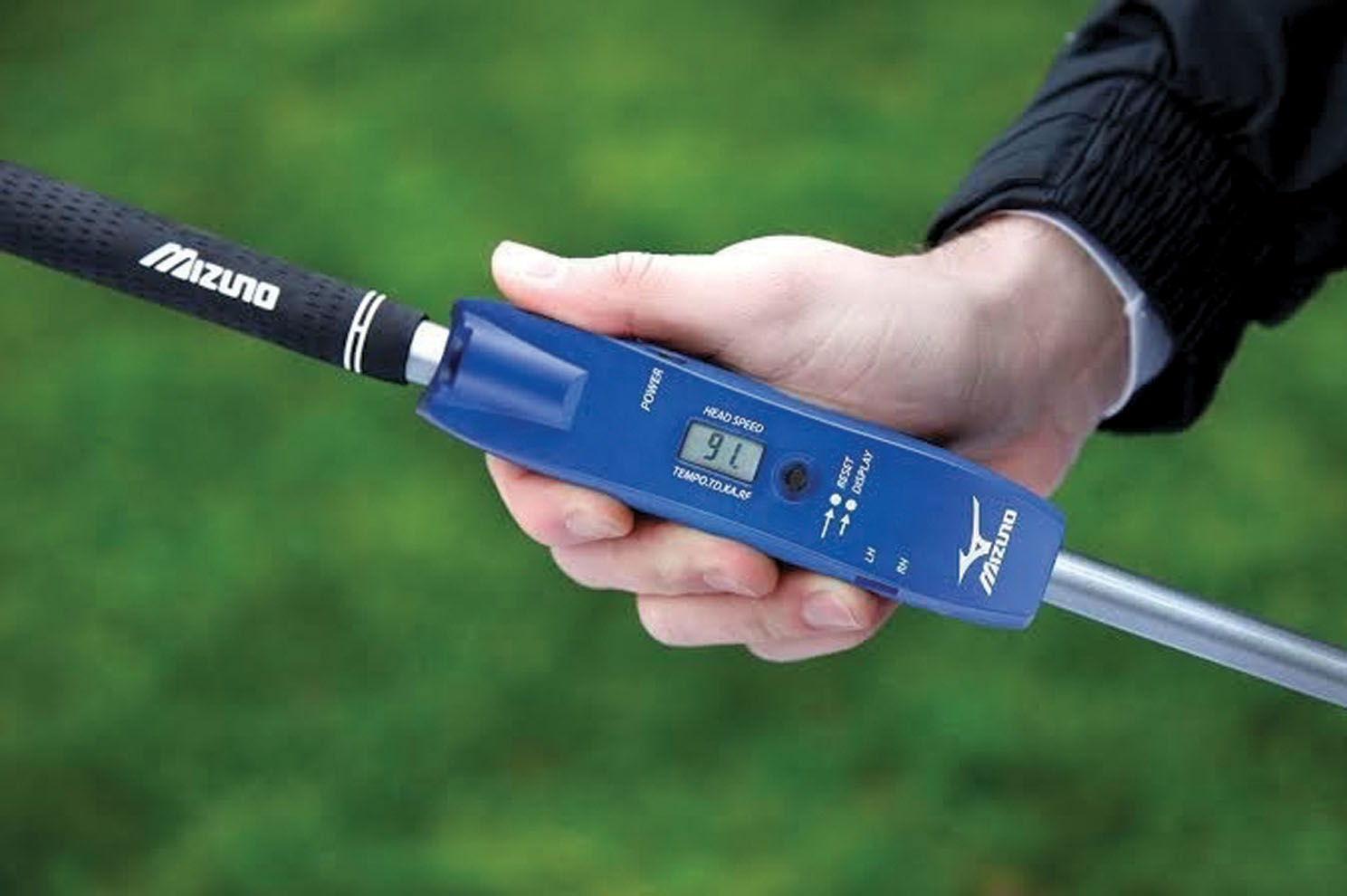 My first question was whether three swings were enough to gain accurate information, but Mizuno responded by explaining that golfers are generally surprised at how consistent their 'good' and 'bad' swings are, with the variation in the result nearly always down to inconsistency of strike.
So the combination of golf pro in Glenn, Mizuno expert in Clem and me as the proverbial guinea pig was that after the three ball fit, then 20-30 shots with various configurations of irons and shafts off grass, not mats, to see how the club-heads interact with the turf.
I identified the shots I liked the most, what felt the best and between us we figured out what might work were they to fit me into a set of Mizuno irons.
For me, having played cavity irons for the best part of 40 years, the forged heads weren't my go with the suggested fit the game improvement JPX 921 Hot Metal head and a KBS taper lite black chrome shaft.
"It's about feel, flight and consistency," Whittle said in summary of the fit and how we finished up where we did.
Did I leave my first club-fit wiser and more knowledgeable about the process?
Did Glenn and Clem teach this old dog a few new tricks? Possibly! Do I need to know more than when I arrived? Not really!
Fit me into a quality set of equipment, one that I like the look of, irons that produce decent shots, and Mizuno certainly ticked those boxes.
FOOTNOTE: Thanks to Clem, Mizuno and Glenn Whittle. Book a lesson or Mizuno club-fit at www.whittlegolf.com.au or at a Swing DNA Fitting Centre near you.