IT will forever go down as a time when survival suddenly became far more important than golf for a few days in Sydney's north-west.
When torrential rain flooded Sydney and the Warragamba Dam overflowed, a game of golf was probably the last thing on anyone's mind.
Yet saving their golf courses still became a priority as greens began floating away and courses disappeared completely beneath the rising flood waters.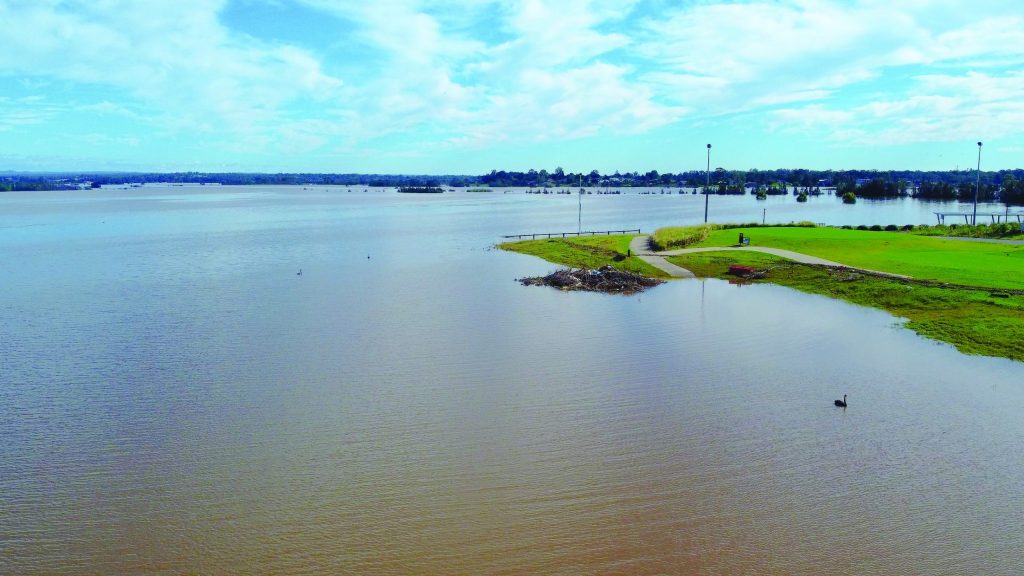 Tales of how they handled the disaster – and indeed are still dealing it with weeks later – continue to emerge.
Some saw their courses completely disappear and they were left with millions of dollars in damage bills when the waters finally began to recede.
Lynwood Country Club and a few kilometres away, the 36-hole Riverside Oaks were among the worst affected.
Naturally all the golf club managers knew there was always a possibility of something like this occurring…but that's not necessarily what some of the golf-mad population of the Hawkesbury wanted to hear.
According to Lynwood Country Club General Manager Matt Bailey, working in the Hawkesbury there is always an understanding that floods could occur.
"But dealing with two devastating floods within 13 months of each other has certainly been a tough situation for our members and maintenance team to deal with," said Bailey.
"Between the 2020 and 2021 flood we have now seeded 25 greens.
"But 2021 is the largest flood experienced in Lynwood Country Club's history…and it was incredible to watch the speed in which it rose.
"We believe the flood peaked at around 13.5metres.
"The flood waters covered 95 per cent of our site.
"The only dry areas, thankfully, were the clubhouse, pro shop and our maintenance facility.
"But another foot or two and the entire site would have been covered.
"We have lost 16 greens completely and had damage on all remaining greens.
"Our cart shed and driving range facility were completely submerged, causing massive damage and a substantial repair bill."
As Inside Golf went to press, Bailey was hoping to have a temporary course open by mid-May with 14 temporary greens cut into the fairways.
"The maintenance team is working tirelessly to have the course reopen with a full complement of bent grass greens by early July, weather dependant," he said.
"Floods will continue to happen, and it is just part of life in the Hawkesbury.
"The issue is the length of time floods are currently taking to recede.
"The club will continue to work with local governments and stake holders to improve drainage issues throughout the Hawkesbury area."
Bailey said Lynwood's members had been nothing short of incredible during such a testing time.
"The support of the golfing community throughout the whole Sydney metro has enabled our members to continue playing golf frequently.
"The club has managed to organise a range of offerings at more than 20 golf clubs that has allowed our members to continue enjoying their golf.
"This has been greatly appreciated by the membership and club management.
"I have to give a special mention Josh, the golf operations manager at Twin Creeks, who has supported Lynwood's Pennants teams to play their 'home games' there two years in row.
"Our recovery continues, and we continue to be offered support from the golfing community while we put our course back together."
Thankfully, Bailey said he doesn't hold his breath every time there is a heavy downpour at Lynwood.
"But it would be nice if the Warragamba Dam wasn't sitting near capacity," he said.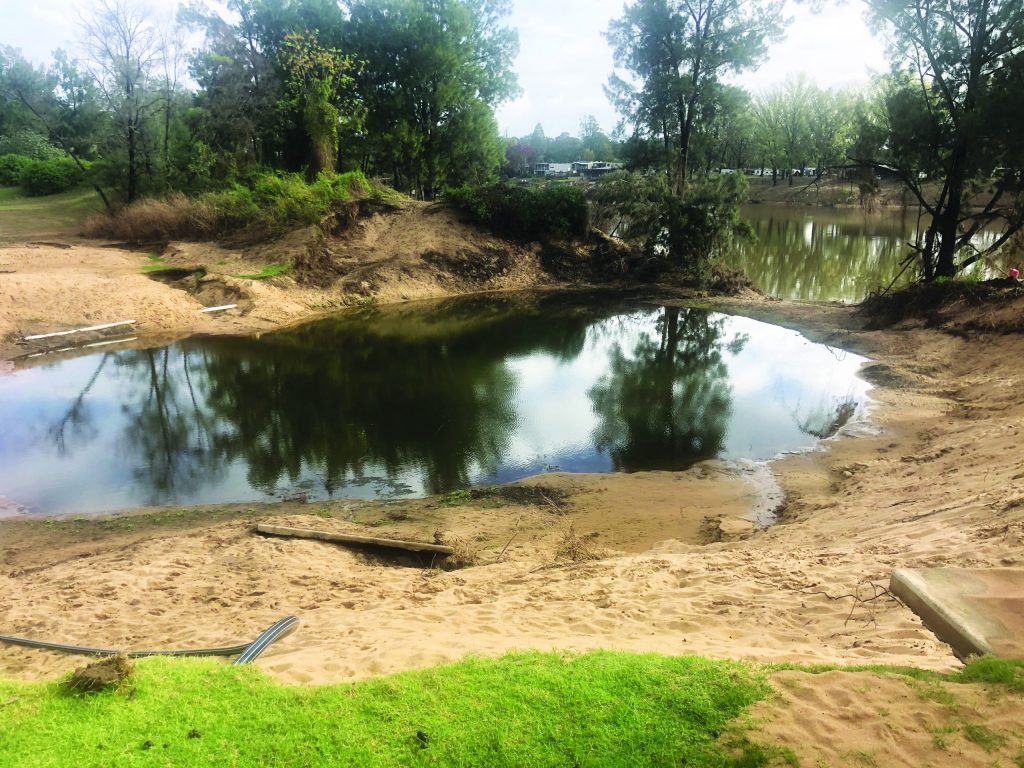 The other course still recovering from the catastrophe was the 36-hole Riverside Oaks at nearby Cattai, which has staged some of Australia's major tournaments in past years.
And their General Manager Tommy Lam said the club was still recovering.
"I had access to some historical data and before this flood came, back in 1988, the water came all the way to the basement of the clubhouse," he said.
"The water came up to 11.45m, as a result our entire Bungool course was under water.
"We are hoping that by early September we will have nine holes back in play at Bungool.
"Before Christmas, we should have all 18 back in play."
Lam admitted there wasn't a lot that could be done to prepare for floods such as what they have just experienced.
"We will install a few more water release valves, we could never stop the water coming in from the river, but we can speed up the water leaving," said Lam.
And while Riverside Oaks members are used to having the pick of 36 holes, as this issue went to press, they had just 18 holes open for play.
"Morning tee times will be packed this weekend, for sure," he said.
"But we are hanging in here.
"A few days ago, I was a bit nervous when I heard the forecast was for another 30mm of rain."
Lam said the damages bill at Riverside Oaks was around $1m in property damage and another $1m had been through loss of business.
Club Richmond was one of the luckier ones and the Richmond Club Group CEO Ms Kimberley Talbot reported that it was local flooding and not water from the river that had affected their course.
"We had local flooding as we have no river that impacts on us but have streams and rivers either side of us so water cannot get away," she said.
"We weren't inundated like some of the other clubs and a lot of water did flood the course but not directly from the river.
"It was still some of the highest levels we've seen at Richmond but only because the water couldn't get away from us.
"We couldn't play on the course for about 13 days.
"Our greens were elevated enough and weren't under water for days like Windsor and Lynwood, so I guess we were blessed."
Talbot pointed out that the greens and tees on the bottom two-thirds of the course, which was flood prone, had been built above a certain level during the course's development over the years.
"Lynwood, Rumcorp Barracks' course and Windsor were worse off, and we offered to some of their members a game here so the golf-mad golfers from Hawkesbury had somewhere to play – and that was well received," said Talbot.
"Windsor also played their home pennant games here.
"We did sustain some damage to our pump house and our members were pretty strung out when we were closed for two weeks…so the other clubs must have been really struggling."
The Richmond club did its best to prepare for the flooding when it club lowered their dams on the flood-prone side of the course and while they did still flood, a lot of water still filled those dams, and some was pumped out before the storm front came through.
"That's probably the best we could do to keep our course as dry as possible," she said.
Obviously, members couldn't get back on and play quickly enough and the fact the club was able to help out other clubs was a real feather in their cap.
In the end their damages bill was about $3500, which was pretty minimal in the scheme of things.
"Compared to others, we were in pretty good shape," said Talbot.
"We had no carts for almost a week – so it was 18 to 20 days before everything was able to return to normal."