CHAMPION golfer Robert Allenby, oftentimes a mysterious figure in golf circles, announced his return to golf after turning 50 in July … and falling out of a boat.
Allenby has hardly played any golf in the past year, but he made his PGA Tour Champions debut at the Senior (British) Open at Sunningdale in England where he returned rounds of 67-75-76-71 (nine-over par) to finish in a tie for 64th.
It was a good result considering his lack of preparation – a few practice rounds leading into the event.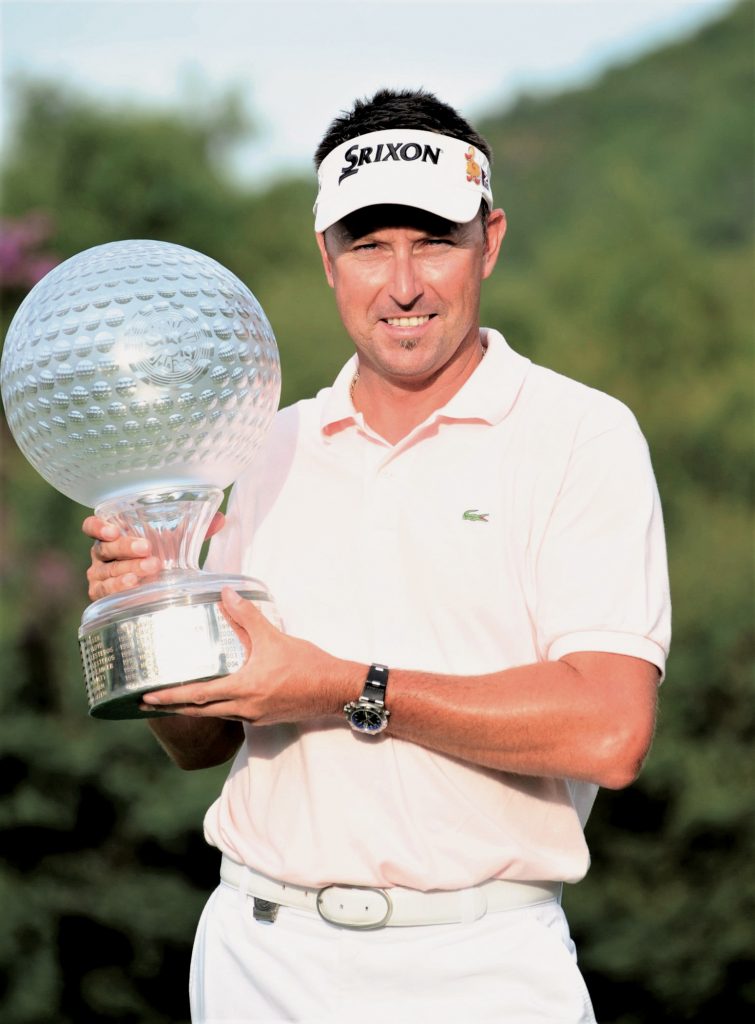 The Victorian injured his back and ribs in a freak accident in May, which seriously impacted his preparation for the Senior Open.
Allenby, a winner of 22 professional tournaments worldwide, had planned to play a number of Korn Ferry Tour events as a tune-up for the senior major event.
But that didn't eventuate because he was too sore to swing a club properly.
So what happened?
"I fell off a boat," Allenby told PGATOUR.com.
Had Allenby landed in the water his injuries may have been less severe.
It turns out Allenby and a mate were cleaning a boat on land when he took a tumble while attempting to tighten the boat's cover. The cover ripped and over he went.
"I didn't think much of it, but about a week later I felt a lot of pain," Allenby said.
"I think the one thing out of the last couple of years is I probably haven't worked out the way I used to.
"I was playing and practicing a lot, and I think my fitness and my strength through my back and core just isn't what it used to be.
"This injury lingered a little bit. I had to get an epidural – a couple of shots in my T9 and T10 (vertebrae).
"It's still not 100 per cent, but I got through the Senior Open."
Allenby said he was now on the road to recovery and working on his strength and fitness.
A four-time winner on the PGA Tour, Allenby said he planned to play in all eight events before the Charles Schwab Cup playoffs (November 11-14) in hopes of making it into the postseason.
"I'll play them all and see what happens, see if my game comes to the surface and I remember what to do," he said.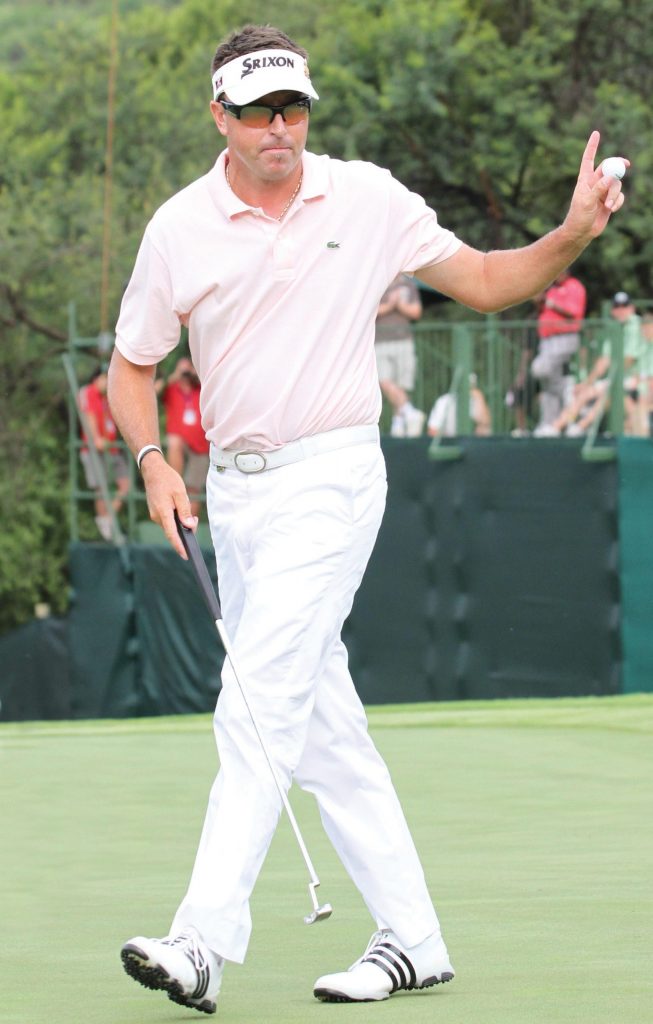 One thing Allenby is looking forward to is renewing his acquaintances with the players he competed against on the tour.
Some of the names he will be up against include Ernie Els, Jim Furyk, Fred Couples, Darren Clarke, Vijay Singh, John Senden, Rod Pampling et al.
At Sunningdale, Allenby renewed acquaintances with Darren Clarke on the putting green.
"Darren was really cool," Allenby said.
"I hadn't seen him in a while. He was like, 'Oh my God, you're gonna love it. It's so good, but don't think these guys can't play'.
"He just said be prepared to play really well. Nothing has changed. Everyone plays hard."
At Sunningdale, Allenby's tee-to-green game was fine but he struggled with the flat-stick.
"I think I hit 16 greens on Saturday (third round) and I shot 76 (six-over)," he said. My caddie told me I had 42 putts – that's awful.
"I've always been a bit of a streaky, fast-green putter.
"Growing up in Australia, we have some of the fastest greens in the world.
"The PGA Tour has a standard where a majority of the time greens are at least running a 12 (on the stimpmeter).
"And I know the Champions Tour will have the same sort of green speed as well.
"It's good to get this one (Senior Open) out of the way and think about taking away all the positives and look forward to moving forward and getting some good results."
For the record, Allenby played on six Presidents Cup teams and made the top-125 on the PGA Tour money list for 13 consecutive years (2000-'12).
Oftentimes, controversy followed Allenby.
At the 2009 Presidents Cup he riled the Americans when he suggested Anthony Kim was out partying all night.
And at the Australian PGA at Coolum he came close to having a physical altercation with Geoff Ogilvy over comments made during and after the 2011 Presidents Cup.
Then there was alleged kidnapping incident after the Sony Open in Hawaii.
He said he was kidnapped, robbed and beaten before being dumped in a park.
Allenby also had issues with numerous caddies over his long career.
Still, he managed to play 64 majors making the cut in 40.
He had top-10 finishes in the US Open, PGA and The Open while his best finish at the Masters was a tie for 22nd.
He won two Australian Open titles (1994-2005) and four Australian PGA titles (2000-01-05-09) and became the first Australian to win the rich Nedbank Challenge in South Africa in 2009.
In three decades as a touring professional, Allenby has so far earned more than $35m in prizemoney.
FOOTNOTE: The Robert Allenby Charity Golf Day has raised more than $9m since 1992 for children with cancer and blood disorders.