Ian Poulter mastered a difficult Victoria Golf Course under windy conditions to win the 2011 JBWere Masters Championship.
On a day where wind gusts caused havoc, Poulter dominated the leaderboard all day as those around him failed to make inroads.
For the win, Poulter claimed the $180,000 winner's cheque as well as the famed gold jacket, a fitting addition to his wardrobe.
"Its a nice end to the year, to be honest. It's been a difficult year, but obviously now there's a couple of special highlights to the year, this being the second one. To come down here at the end of the year to play as well as I have played and to be the Aussie Masters champion is very special," said Poulter.
On the way to victory, Poulter shot a final round of 4-under 67, enough to give the Englishman a three stroke victory.
"Today was a day for patience. You had to hit shot after shot. There was no getting away with bad shots today."
"I didn't really want to get in to a match play slugging match with Geoff; I just wanted to play golf. So I concentrated pretty hard on doing that and putting the ball in play and I guess putting Geoff under a little bit of pressure. For me to win this tournament at the end of the year in a Ryder Cup year puts world ranking points on the board for me, and that's very important to do that."
Victorian Marcus Fraser shot 7-under, the round of the day, to finish in second at 12-under; the result great validation for what has been an incredible summer.
"My last two months of golf has been as good a golf I have played throughout my career. I think I have had about four top 10s and an 11th finish in the last couple of months. So to play like that is very rewarding," said Fraser.
A bittersweet week, the result for Fraser comes only days after learning his good friend Jason Richards past away from cancer.
"I lost one of my best mates this week. It was pretty gut-wrenching.  If everyone in this world was like Jason Richards we would have a pretty wonderful place. For the life of me, I just can't work it out how someone like that can be taken away from us."
Overnight leader Geoff Ogilvy struggled to a 2-over par day to finish in third position.
"Ian played very well. I didn't play very well. He had 4 under today, that's a pretty good score out there in a pretty tough day. What are you going to do? I couldn't really make a birdie all day," Ogilvy said.
Peter Senior and recent NSW Open champion Adam Crawford finished in a share of fourth position at 7-under par while Ashley Hall, Kieran Pratt and Brad Kennedy finished a further shot back.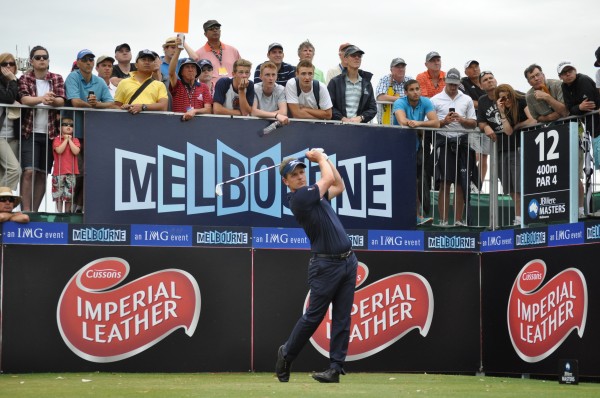 The other major drawcards for the event — England's Luke Donald and Italy's Matteo Manaserro–never really got going at the event. Donald played steady, solid golf without creating any fireworks (a hallmark of Donald's game), and finished T12 at -4 for the tournament. Manaserro, who fired a disastrous first round 76, recovered well with rounds of 67-72-68 to finish T29 at 1-under par.
While the result was already a foregone conclusion before the JBWere Masters, Greg Chalmers was officially awarded the Norman Von Nida medal for topping the PGA Tour of Australasia's Order of Merit.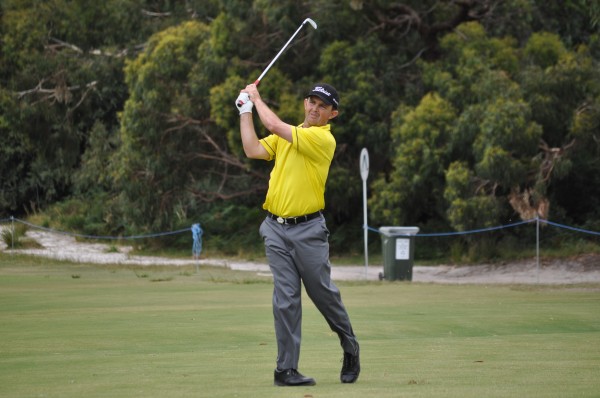 With his two wins in the Emirates Australian Open and the Australian PGA Championship presented by Coca-Cola Chalmers won $554,285 throughout the 2011 Australian summer and as a result will earn for himself a number of international exemptions including a spot in the US Open, British Open and WGC- Cadillac Championship courtesy of the PGA Tour of Australasia.
For the final results go to www.pga.org.au/scores