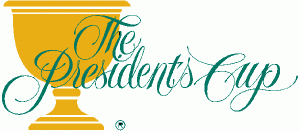 With gates opening in less than a week, more than 75 per cent of tickets have been purchased and all private hospitality packages have sold out for The Presidents Cup, which will be hosted at Royal Melbourne Golf Club in Melbourne, Victoria, November 15-20.
Melbourne – acknowledged as Australia's major events and sporting capital – is the only city outside the United States to host this prestigious golf event more than once.
A limited number of tickets are still available, including Single Day Captains' Club tickets and a small number of shared hospitality tables.
And as tournament week draws near, Victorian Premier Ted Baillieu – who has accepted the invitation to serve as Honorary Co-Chairman of the event – said he is looking forward to welcoming captains, players and fans from around Australia and the world to enjoy everything Melbourne has to offer.
"Melbourne is the home of great sporting events and it is an honour for Melbourne to host The Presidents Cup again," Mr Baillieu said.
"This tournament has attracted a distinguished group of world leaders since its inception in 1994 and has raised more than US$23 million for charity, and as the Opening Ceremony draws near, excitement is building in Melbourne about The Presidents Cup.
"Staging this international event on Victoria's Sandbelt means Victoria can capitalise on the strong international reputation of the Sandbelt to attract golf tourists to our state."
As Honorary Co-Chairman, Mr Baillieu will join the Honorary Chairman of The Presidents Cup 2011 Australian Prime Minister Julia Gillard – the ninth world leader, and first woman, to serve in this role.
The Presidents Cup will benefit the Victorian economy. More than 3,300 official travel packages have already been sold, equating to approximately 6,500 room nights in Melbourne's hotels. Approximately 95 percent of these travel packages have been sold outside Victoria, with 65 percent sold to interstate visitors and the remaining 35 percent purchased by international tourists.
As well as providing a major economic boost for Victoria, The Presidents Cup broadcast will transmit images of Melbourne into homes across the globe. Images of the tournament and of Melbourne will be beamed into more than 500 million households worldwide, reinforcing Melbourne's reputation for staging major events.
Over the coming months, Melbourne's major events calendar will once again be the envy of the world. In addition to hosting The Presidents Cup, Melburnians and visitors from interstate and overseas will have the opportunity to enjoy the ISAF Sailing World Cup; soccer superstar David Beckham and LA Galaxy; the world's number one golfer Luke Donald at the Australian Masters; the Summer Cricket Series against India; the Australian Open tennis at Melbourne Park; and the Women's Australian Open golf at Royal Melbourne.
For more information about The Presidents Cup, please visit www.presidentscup.com.