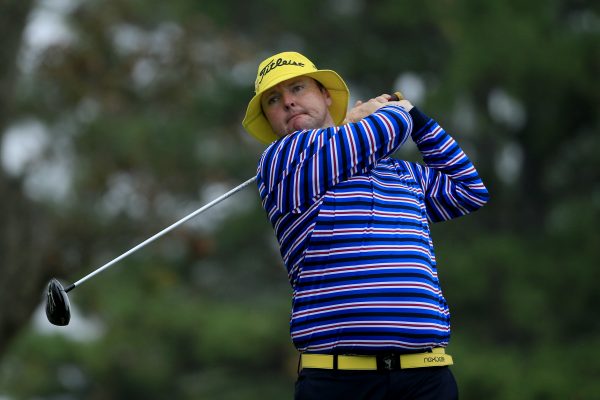 Jarrod Lyle has not played much golf recently, and for good reason. Lyle, a native of Shepparton, Victoria, recently underwent his third bone barrow transplant for acute myeloid leukemia. The family faces significant financial challenges as Lyle battles the disease.
With that in mind, the PGA TOUR launched January for Jarrod on January 3 as a fund-raising effort to help Lyle and his family offset day-to-day living, family and medical expenses. To make a non-tax-deductible gift to the Lyle family, do so directly at www.youcaring.com/januaryforjarrod.
Lyle, 36, and currently a member of the Web.com Tour who has also been a PGA TOUR member on five occasions, between 2007 and 2016, suffered a third leukemia recurrence in July 2017. In December 2017, doctors performed the bone-marrow surgery in Melbourne, about 90 minutes from his home in Torquay. There is no timetable for his return to golf, with Lyle focusing exclusively on his rehabilitation.
"It's of utmost importance for the PGA TOUR family and the golf community to come together and help Jarrod and his family both spiritually and financially during January for Jarrod month," said PGA TOUR Executive Vice President and Chief Tournaments and Competitions Officer Andy Pazder. "Jarrod would be the first player to support others in their time of need, and now it's our turn to help he and his wife, Briony, and their two young children, Lusi and Jemma."
Lyle's first brush with the disease came in 1999 at age 17, as he was confined to his bed for nine months while undergoing chemotherapy treatments. It took another 12 months before he had the energy to walk a golf course again. Four years later, while still an amateur, Lyle won the first of back-to-back Lake Macquarie Amateurs. After turning pro, Lyle went on to earn his maiden PGA TOUR card, in 2007, and played on that circuit as a rookie. A year later, Lyle enjoyed the best professional season of his career, twice winning on the Web.com Tour. Lyle won the Mexican Open and then followed that with a title at the Knoxville (Tennessee) Open. Those two wins were instrumental in his return to the PGA TOUR. By 2012, his fifth season on TOUR, the disease had limited Lyle's season to just seven starts due to chemotherapy and rehabilitation needed for his second battle with leukemia. Lyle made a comeback in December 2013 at the Talisker Masters in his native Australia.
The PGA TOUR awarded Lyle its 2015 PGA TOUR Courage Award for his bravery and perseverance while overcoming extraordinary adversity and at the same time making a significant and meaningful contribution to the game of golf. His award came with a $25,000 donation in his name to Challenge – Supporting Kids with Cancer, an Australian non-profit organization that delivers daily support to children and families living with cancer.
He then returned to the PGA TOUR at the 2016 Safeway Open, having last played on TOUR at the 2014 Wyndham Championship.
Lyle has five top-10 finishes in 121 career PGA TOUR starts, with his best finish a tie for fourth at the 2012 Genesis Open.