Here is the recap from this past week's action and the Australians' performances.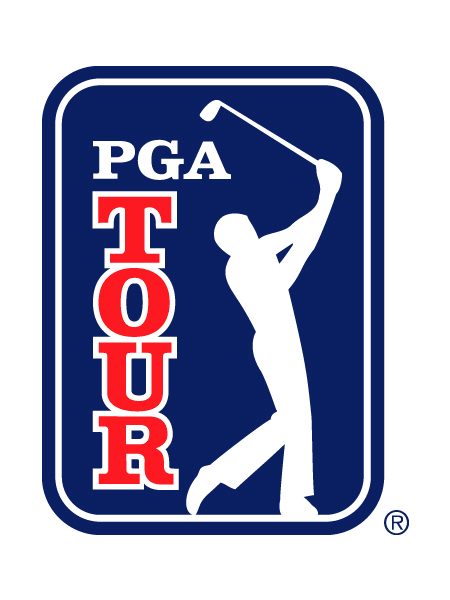 PGA TOUR
THE NORTHERN TRUST
Ridgewood Country Club, Paramus, New Jersey
Purse: $9,000,000 ($1,620,000 to winner)
Next Tournament: Dell Technologies Championship
(Norton, Massachusetts, August 31-September 3)
*THE NORTHERN TRUST is the opening event of the FedExCup Playoffs where the top-125 players on the final PGA TOUR Season FedExCup points list.
Player
Result
Earnings
FedExCup

Standing

Notes
Jason Day
T20 (-8)
$101,160
8
ADVANCED

The 2015 THE NORTHERN TRUST winner has finished no worse than T31 in 11 overall starts at this event. Has advanced to the Dell Technologies Championship every year since 2008.

Marc Leishman
T34 (-5)
$45,450
24
ADVANCED

Advances to the Dell Technologies Championship for the 10th consecutive year. Best FedExCup ranking came in 2017, when he finished No. 6.

Adam Scott
T5 (-12)
$328,500
40
ADVANCED

Following his third-place finish at the PGA Championship, recorded his third top-10 finish of the season. Recorded four sub-par rounds at a single event for the first time this season. Jumped 30 spots to No. 40 on the FedExCup standings. Advances to the Dell Technologies Championship for the 10th time in his career.

Cameron Smith
T13 (-13)
$522,000
16
ADVANCED

Recorded four under-par scores this week after having four such scores in his last 20 rounds entering this week. Owns five top-fives in 2017-18.
*Non-PGA TOUR member      
PGA TOUR CHAMPIONS
Boeing Classic
The Club at Snoqualmie Ridge, Snoqualmie, Washington
Purse: $2,100,000 ($315,000 to winner)
 Next Tournament: Shaw Charity Classic
(Calgary, Alberta, Canada, August 31-September 2)
| | | | |
| --- | --- | --- | --- |
| Players | Result | Earnings | Notes |
| Steve Elkington | DNP | — | |
| Peter Lonard | DNP | — | |
| Greg Norman | DNP | — |   |
| David McKenzie | T43 (-2) | $8,400 | |
web.com Tour 
Nationwide Children's Hospital Championship
OSU GC (Scarlet Course), Columbus, Ohio
Purse: $1,000,000 ($180,000 to the winner)
Next Tournament: DAP Championship presented by NewBrick
(Beachwood, Ohio, August 30-September 2)
Note: The top-25 players in the Regular Season money list earned their PGA TOUR cards for the 2018-19 season after the conclusion of play at this event. Players Nos. 26-100 on the money list qualifed for the Web.com Tour Finals, a set of four tournaments that feature these Web.com Tour players and PGA TOUR players Nos. 126-200 on the FedExCup standings—those who didn't qualify for the FedExCup Playoffs. The top-25 money-winners in these four tournaments will earn their 2018-19 PGA TOUR cards.
Player
Result
Earnings
Finals

Money List Position

Notes
Stuart Appleby
CUT (+7)
—
N/A
Missed the cut for the seventh consecutive time.
Aaron Baddeley
T24 (-4)
$8,221
T24
Playing in his first Web.com Tour event of the season, Baddeley sits No. 24 in the Finals money list. Looking to regain TOUR status for a seventeenth season.
Cameron Davis
3 (-11)
$68,000
N/A
ALREADY SECURED 2018-19 PGA TOUR CARD

The 2018 Nashville Golf Open Benefiting the Snedeker Foundation champion carded a final round, 5-under 66 to earn the top-five finish.

Brett Drewitt
CUT (+5)
—
N/A
Missed the cut for the seventh consecutive time.
Rhein Gibson
T58 (+1)
$2,600
T58
After missing four consecutive Regular Season cuts, finished T58 in the first Finals event.
Matt Jones
T10 (-8)
$24,000
T10
Playing in his first Web.com Tour event of the season after a full PGA TOUR year. Looking to maintain his PGA TOUR card.
Curtis Luck
T5 (-9)
$33,900
T5
Sits No. 5 in the Regular Season money list. Looking to earn his first PGA TOUR card.
Cameron Percy
CUT (+3)
—
N/A
John Senden
CUT (+6)
—
N/A
Mackenzie Tour
No tournament this week
Next Tournament: Mackenzie Investments Open presented by Jaguar Laval
(Montreal, Quebec, Canada, September 6-9)
| | | | |
| --- | --- | --- | --- |
| Player | Result | Earnings | Notes |
| Brett Coletta | | | |
| Mathew Goggin | | | |
| Ruben Sondjaja | | | |
Latinoamerica Tour
No tournament this week
Next Tournament: Sao Paulo Golf Club Championship
(Sao Paulo, Brazil, September 13-16)
| | | | |
| --- | --- | --- | --- |
| Player | Result | Earnings | Notes |
| Harrison Endycott | | | |
| Ryan Gaske | | | |
| Troy Kennedy | | | |
| Mitch Krywulycz | | | |
| Danny List | | | |
| Ryan McCarthy | | | |
| Ryan Ruffels | | | |
| Joel Troy | | | |
| Brady Watt | | | |
PGA Tour China
No tournament this week
Next Tournament: Suzhou Championship
(Suzhou, China, August 30- September 2)
| | | | |
| --- | --- | --- | --- |
| Players | Result | Earnings | Notes |
| Sam Earl | | |   |
| James Gibellini | | |   |
| Corey Hale | | | |
| Deyen Lawson | | |   |
| DJ Loypur | | |   |
| David Lutterus | | |   |
| Bryden Macpherson | | | |
| James Marchesani | | |   |
| Peter Martin | | |   |
| Max McCardle | | | |
| Michael Pearce | | |   |
| Martyn Roberts | | |   |
| Andrew Schonewille | | |   |
| Sean Underwood | | |   |
| Christopher Wood | | |   |
| Kevin Yuan | | |   |