NO," was Cameron Smith's blunt answer to a journalist who asked the winner of the recent Sentry Tournament of Champions if he would shave off his mullet.
"Are you going to keep that thing forever," was the journo's follow up question.
Smith's reply: "I don't think forever, but for the time being it's hanging in."
The 28-year-old Australian then said he would prefer it if people talked about his golf rather than his appearance.
"I want people to talk about the golf," he said. "It's great people getting behind it (mullet), but let's talk about my golf."
Well, let's recap. Smith won the Sentry Tournament of Champions by firing consistent rounds of 65-64-64-65 for a record score of 34-under par.
He finished one stroke ahead of world #1 Jon Rahm with Aussie Matt Jones a further shot back.
Smith spoke of the pressure of trying to win the tournament wire-to-wire and going head-to-head with Rahm in the final round.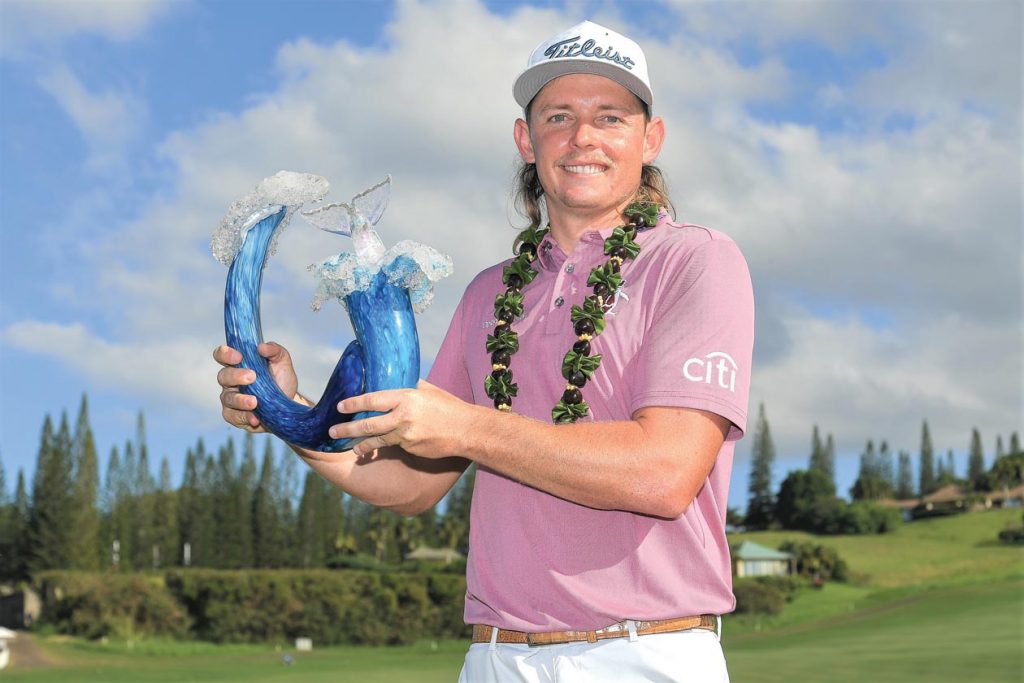 "Obviously, being the leader is not easy," he said. "I had a restless sleep and spent a lot of time looking at the ceiling in bed.
"But it was really cool because I haven't done that before. It was nice to see where my game is at against some of the best players in the world.
"I've been working hard and it's paid off early in the season."
Aside from taking home $2m for the victory, Smith ticked off one of his 2022 goals – jumping to top-10 in the world rankings.
"It took me a while to get into the top-20," he said. "One of my goals this year was to get into the top-10. That's nice that it's done and dusted. Hopefully, I can keep cruising up the world rankings.
It's obvious Smith worked out in the off-season because he is looking extremely fit.
"I'm dieting a little bit better than I had been,' he said. "I just wanted to get a bit fitter and it's something I needed to do.
"I'm not getting any younger and I need to start looking after my body."
Smith, who won the Australian Amateur Championship in 2013 and the Australian PGA in 2017-18, revealed he had made some off-season equipment adjustments and spent more time on the practice tee hitting his driver.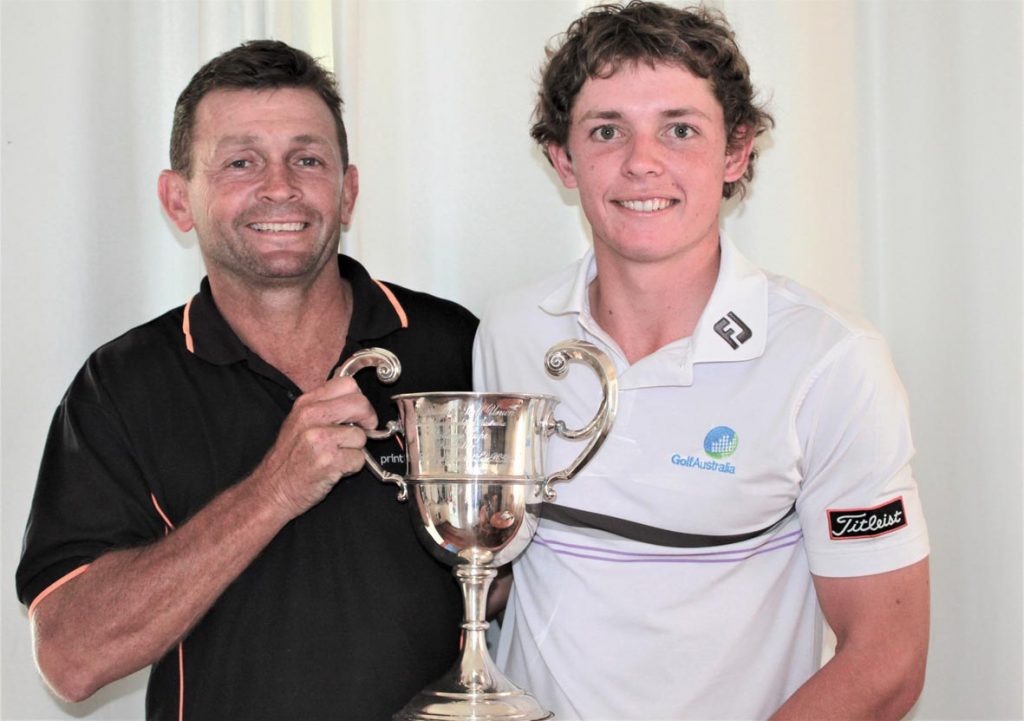 "I just practiced a little bit more with my driver. There's a few technical things that we didn't really need to change. They just needed to be cleaned up a little bit," he said.
"To be honest, I'm not really the hardest practicer in the world. I used to get through my wedges and irons and then be like, 'oh, I'm all right, I'll just go and hit one or two drives and jump in the car and go home'.
"Now I actually spend 10 or 15 minutes on it every day and it worked out."
"I guess I've always grown up with the mentality – if it's not broken, don't fix it. If everything is all working, just do what you need to do, get comfortable and go do something else and relax and get your mind and body right for Thursday."
Another of Smith's goals is to be on the Internationals Team to take on the Americans at the Presidents Cup later this year.
"I definitely want to be on the team," he said. "I enjoyed the tournament so much last time that I would be devastated if I missed out."
Despite winning numerous times on the PGA Tour and the Australasian Tour, Smith remains humble and down-to-earth.
And there is that little bit of Aussie larrikin that is a blessing.
When an American journalist asked him about keeping his true-blue personality, Smith said: "I feel that there is no real reason to change my personality.
"I think my dad (Des) would whip me if I did, to be honest." 
WHAT'S IN SMITH'S BAG
Driver: Titleist TSi3 (10 degrees, A1 SureFit)
Shaft: Fujikura Ventus Blue 6 X  
3-wood: Titleist TSi2 (15 degrees @16, D4 SureFit)
Shaft: Fujikura Ventus Blue 8 X
7-wood: Titleist TS2 (18 degrees @19, D4 SureFit)
Shaft: UST Elements Red 8F5 (X)
Irons: Mizuno Pro Fli-Hi (3), Titleist T100 Black (5-9)
Shaft: KBS Tour 130 X Custom Matte Black
Wedges: Titleist Vokey Design SM9 (46-10F, 52-08F, 56-08M, 60-10S)
Shafts: KBS Tour 130 X
Putter: Scotty Cameron 009M Prototype
Ball: Titleist Pro V1x
Grips: Golf Pride Tour Velvet Super Tack