In one of world golf's most picturesque settings, Wade Ormsby and Lucas Herbert took different routes to strong top 10 finishes on the European Tour over the weekend. Karis Davidson returned to form in Japan with a top 10 of her own, while Daniel Fox and Jarryd Felton led the way on the Asian Tour in Indonesia. But not for the first time in 2019, Hannah Green drew all eyes to the US.
After an historic opening 36 holes in Portland, Green started the final round of the Cambia Portland Classic three back of 18-year-old Monday qualifier Yealimi Noh and the margin was exactly that with four holes to play. But from that point on Green was exceptional, making clutch birdies at 15 and 17 before coolly slotting an eight-footer for par on 18 to seal a one-shot win. The title is Green's second on the LPGA Tour in 2019 and fifth as a professional.
Here is the recap from this past week's action and the Australians' performances.
PGA Tour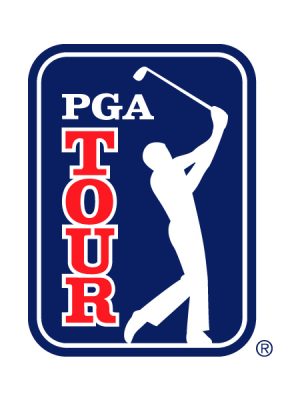 No Tournament this Week
Next tournament: A Military Tribute at the Greenbrier
The Greenbrier Resort (The Old White TPC), White Sulphur Springs,
West Virginia, September 12-15
PGA Tour Champions
Shaw Charity Classic
Canyon Meadows Golf and Country Club, Calgary, Alberta, Canada
Purse: $2,350,000 ($352,500 to the winner)
             Player
Result
Earnings
Charles Schwab Cup

Standing

Notes
Stephen Leaney
T53 (+1)
$5,522
53
After opening with a 3-over 73 in the first round, rebounded with consecutive rounds of 69-69 to finish T53 in his Shaw Charity Classic debut.
David McKenzie
T12 (-6)
$47,783
45
Carded his fourth consecutive top-25 finish of the season.
Korn Ferry Tour
Korn Ferry Tour Championship presented by United Leasing & Finance
Victoria National Golf Club, Newburgh, Indiana
Purse: $1,000,000 ($180,000 to the winner)
             Player
Result
Earnings
Finals

Standing

(excluding The 25)

Notes
Jamie Arnold
CUT (+1)
—
36
Retained his Korn Ferry Tour membership for 2020.
Brett Coletta
T33 (-6)
$5,475
66
Cameron Davis
T13 (-11)
$20,000
21
Played his way into The Finals 25 by finishing his last nine holes in 4-under to finish T13. Reclaimed his PGA TOUR card for the 2019-20 season after two consecutive top-25 finishes in his last two Korn Ferry Tour Finals events.
Rhein Gibson
CUT (+2)
—
N/A
Curtis Luck
CUT (+1)
—
29
Fell from No. 15 to T29 in the Finals 25 after a missed cut in Indiana. Fell short of reclaiming his PGA TOUR card for the 2019-20 season. Will be fully exempt on the Korn Ferry Tour.
Cameron Percy
CUT (+3)
—
18
Already secured his return to the PGA TOUR with a T11 finish at the Albertsons Boise Open.
LPGA TOUR
Cambia Portland Classic
Columbia Edgewater CC, Oregon
Won by Hannah Green at -21 by one shot
Australians:
1 – Hannah Green, -21, 64-63-73-67
T15 – Su Oh, -11, 70-67-72-68
T63 – Robyn Choi, -2, 71-70-774-71
T67 – Sarah Kemp, -1, 70-71-76-70
MC – Katherine Kirk, +2, 71-71
EUROPEAN TOUR
Omega European Masters
Crans-sur-Sierre GC, Switzerland
Won by Sebastian Soderberg (-14) in a five-way playoff
Australians:
T8 – Lucas Herbert, -12, 70-67-67-64
T8 – Wade Ormsby, -12, 66-64-67-71
T58 – Sam Brazel, -3, 67-69-73-68
T63 – Nick Cullen, -1, 70-69-70-70
T69 – Deyen Lawson, E, 69-70-72-69
MC – Jason Scrivener, +1, 67-74
MC – Jake McLeod, +1, 70-71
MC – Min Woo Lee, +2, 71-71
MC – Brett Rumford, +8, 74-74
MC – Scott Hend, +12, 75-77
JAPAN LPGA TOUR
Nitori Ladies Golf Tournament
Otaru CC, Hokkaido
Won by Ai Suzuki at -11 by two shots
Australians:
9th – Karis Davidson, -4, 70-70-70-74
ASIAN TOUR
Indonesia Open
Pondok Inda Golf Course, Indonesia
Won by Miguel Carballo at -17 by three shots
Australians:
T6 – Daniel Fox, -10, 70-68-70-70
T10 – Jarryd Felton, -9, 70-72-69-68
T22 – Jake Higginbottom, -7, 68-68-75-70
T22 – Zach Murray, -7, 70-66-71-74
T29 – Andrew Dodt, -6, 71-70-73-68
T29 – Aaron Pike, -6, 68-75-71-68
T48 – Darren Beck, -4, 69-71-71-73
T56 – Andrew Martin, -2, 71-71-73-71
T62 – Josh Younger, -2, 70-73-70-74
T62 – Steven Jeffress, -1, 71-72-71-73
T69 – Daniel Nisbet, +1, 72-68-73-76
78th – Jason Norris, +5, 70-71-71-81
CHINA GOLF ASSOCIATION TOUR
Hangzhou International Championship
Fuchun Resot, Zhejiang Hangzhou
Won by Haimen Chao at -6 by one shot and Weiwei Zhang at -14 by seven shots
Australians:
MEN
T4 – Kevin Yuan, -2, 68-73-69-68
T4 – Cory Crawford, -2, 72-72-66-68
T8 – Maverick Antcliff, -1, 74-69-71-65
T11 – Kade McBride, E, 69-70-73-68
T27 – Bryden Macpherson, +5, 73-71-75-66
40th – Jackson Dick, +24, 75-69-81-79
MC – Michael Pearce, +10, 79-71
WOMEN
MC – Paige Stubbs, +10, 72-80
MC – Tahnia Ravnjak, +13, 78-77
JAPAN TOUR
RIZAP KBC Augusta
Keya GC, Fukuoka
Won by Kazuki Higa at -26 by five shots
Australians:
T16 – Brad Kennedy, -14, 69-66-70-69
T24 – Brendan Jones, -10, 68-71-68-71
T35 – Matt Griffin, -8, 69-69-72-70
T42 – David Bransdon, -7, 70-69-70-72
T60 – Anthony Quayle, -4, 69-70-72-73
MC – Won Joon Lee, -1, 74-69
MC – Dylan Perry, +5, 77-72
STAYSURE SENIOR TOUR
The Sinclair Invitational
Hanbury Manor Marriott Hotel & CC, United Kingdom
Won by David Shacklady at -11 by one shot
Australians:
T13 – Peter Fowler, -3, 69-75-69
SYMETRA TOUR
Sioux Falls GreatLife Challenge
Willow Run GC, South Dakota
Won by Patty Tavatanakit (-13) in a playoff
Australians:
T32 – Steph Na, E, 74-67-69-70
EUROPEAN CHALLENGE TOUR
KPMG Trophy
Millenium Golf, Belgium
Won by Dale Whitnell (-23) in a playoff
Australians:
MC – Ben Eccles, -3, 72-67