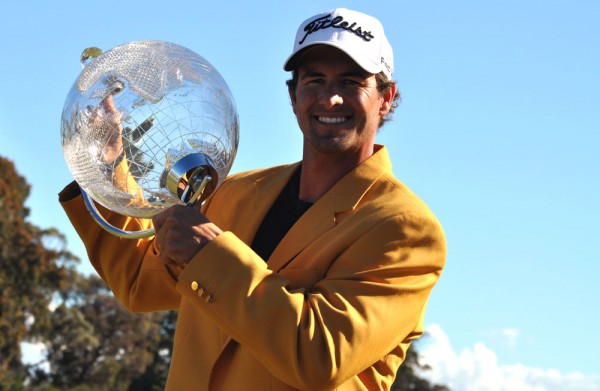 Adam Scott has claimed the 2012 Talisker Masters title, overcoming defending champion Ian Poulter at Kingston Heath Golf Club in Melbourne to take his 19th international victory.
Scott entertained the strong crowds with a near flawless round to claim his second PGA Tour of Australasia title.
"This has been a long time coming. I had some close calls about ten years ago, so this is pretty sweet to be in the gold jacket and hold this trophy that I've been admiring since I was a little kid," said Scott.
"Winning the Australian Open was like getting the monkey off my back a couple of years ago, but this is certainly something I've wanted to achieve for a long time.
"Maybe I can set the theme of winning jackets and turn it green next year before I come back to defend."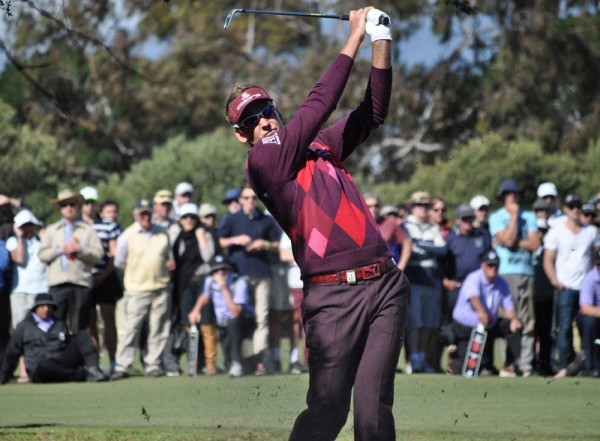 Billed as a final day shootout, the Poulter and Scott showdown lived up to all expectations, with outstanding golf that delighted the strong crowds at The Heath.
"It's the only week of the year, maybe one other, where I've put four really solid rounds together and the result shows. I'm really, really happy with what I was able to do this week, and especially today."
"It was great to be a part of it. The way Ian and I played the last two days was the highest standard of golf there is. You could have brought anyone down here and they would have had to be on their game to play that way."
While the front nine had the final pairing neck and neck, the back nine ultimately decided the tournament with Poulter making a "fatal error" escaping from a bunker at the par 5, 525 meter 12th hole.
The error resulted in a bogey, with two more to follow before the end of the round, Poulter finishing four shots behind Scott at 13-under par.
"It wasn't a mistake in club selection, it was a poor swing. So, if you're going to make a poor swing in that situation then you're going to get punished, and I did. I made a good six in the end but a bogey there's costly and obviously a bogey on the next part 5 was also very costly," said Poulter.
And, while he was disappointed not to have retained the gold jacket, Poulter said he enjoyed his week in Melbourne and said he will return.
"It's a good week, it was good to try and defend. I'm obviously just a little disappointed that I wasn't slipping another jacket on."
Kiwi duo of Gareth Paddison and Mark Brown moved up the leaderboard on the final day to share third, while Queenslander Adam Crawford shot the round of the day, a 7-under 65, to finish in 5th position.
Former champion Peter Senior shared 6th position with another New Zealander Michael Hendry, while Graeme McDowell and David Bransdon finished in 8th position.