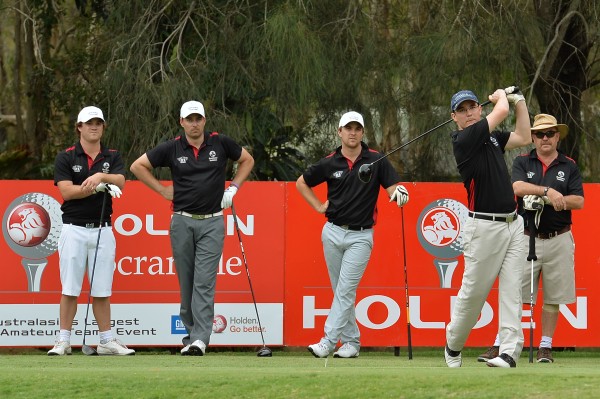 The Holden Scramble season is drawing to a close for 2014. September presents golfers with their last chance to qualify through a local event to join nearly 2,500 players in October who will battle it out at the Holden Scramble Regional Finals.
These golfers will have qualified by beating over 35,000 players at their local events in Australia's largest participated golf event. The teams of four amateurs will team up with their PGA Club Professional to make a team of five at the Regional Finals.
A highlight of the season is the addition of a Women's State Final in every state. Neither Tasmania nor South Australia has been represented in Women's Championship Finals since 2007 and 2006 respectively, however both states are now guaranteed to have a team competing at Twin Waters.
In the Mixed event players will enjoy competing at clubs across Australia such as Bonville, Pelican Waters and The Vintage.
The winning team from each Regional Final will take the trip of a lifetime to the Holden Scramble Championship Final at Twin Waters Golf Club in December. The leading teams heading into the final round will team up with a Tour Professional and compete for the title. The leading gross team from the combined Mixed and Women's Finals will then represent Australia in an international match against China in 2015 in both a home match on the Sunshine Coast and an away match in China.
PGA Professional, Jason Shine, played with the winning team in 2013 and believes the Holden Scramble tournament is unlike any other. "It's an event that gives players of all skill levels an opportunity to play in pressure-cooker environments alongside Professional players and with championship-standard organisation".
"The Holden Scramble is the only time golfers of this handicap level will feel the pressure of an absolute championship – the course is set up like a tournament course, people walking around with you… it's all serious, it's high stakes".
The Holden Scramble is open to all golfers with a current Golf Australia Handicap. Get your team together now for your last chance to compete in the 2014 Holden Scramble.