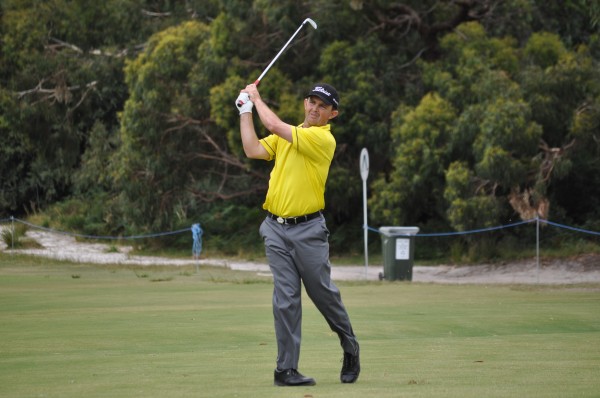 Aussie Greg Chalmers says he is determined to defend the unique "down-under double" he recorded last year in winning the Australian Open and the Australian PGA Championship..
Chalmers said the two Australian tournaments were the first things he entered into his schedule every year.
"For most Australians, its on their list of events that they want to win," Chalmers said. "Clearly its not a Major, but for an Australian its a big deal.
"It's something you grew up with as a kid, watching the likes of Greg Norman, and it still has a mystique about it, an attraction, that most Australians love.
"I will be there for both of them."
In a memorable three-week spell at the end of last year, Chalmers first beat a world-class field that included the likes of Tiger Woods, Bubba Watson and Adam Scott to win the Emirates Australian Open by a shot, and then went on to snatch the Australian PGA Championship, presented by Coca-Cola, after a three-way play-off.
"The PGA was the one that surprised me most because I came from so far back, but at the same time they both gave me a real thrill," Chalmers said.
"For me the PGA was something really special, because its our oldest championship and I hadn't won it before. As a professional golfer I have an affinity with the PGA and it was a wonderful thrill to win that."
Chalmers made the announcement during last month's Open Championship. It was only the second time Chalmers has taken part in the world's oldest Major — his first dates back to 1998 — and he made the most of what he had missed in the intervening years.
"It wasn't the result I wanted today, but I've enjoyed every minute of it," he said. "Its been a phenomenal week.
"I wrote a letter to Tom Watson a few weeks ago to ask for a practice round and so I had a practice round with him on Tuesday. That was fantastic.
"Just the memories this week with my wife and kids — and I've got some friends here this week visiting from Dallas as well as my wife's parents — we've just had a phenomenal week from start to finish, regardless of the result.
"It was always going to be that way, once I made the cut."