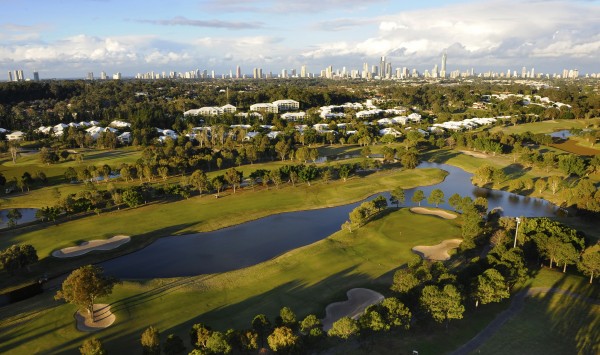 The PGA of Australia CEO Brian Thorburn, alongside the Minister for Tourism, Major Events, Small Business and the Commonwealth Games, Jann Stuckey, announced during presentations at the 2014 Australian PGA Championship that the event is set to stay in Queensland, and on the Gold Coast, for at least a further three years.
Speaking from the 18th green at RACV Royal Pines Resort, Thorburn expressed his appreciation to Tourism and Events Queensland on their commitment to the event, saying the long term agreement allows all stakeholders to implement new initiatives.
"The Australian PGA Championship has a long and proud history in Queensland, and we are excited for what the future holds,"
"Not only does its location provide great opportunity for growth and development, it also provides certainty for our flagship event and one of Australia's major golf tournaments."
"The PGA is committed to growing the event with all stakeholders, to showcase Queensland and the Gold Coast as Australia's premier event and holiday destination." added Thorburn.
The Australian PGA Championship first called Queensland home in 2000, and since that time has continued to deliver a world class event which has received ongoing recognition from Australian and international golfers alike.
"The event has always been a favourite for players on the PGA Tour of Australasia, and with the Gold Coast confirmed as the home of the Australian PGA Championship for a further three years we have the opportunity to deliver an even greater spectacle for players, visitors and the local community," said Thorburn.
In making the announcement, Minister Stuckey highlighted the significance of major events such as the Australian PGA Championship to the future of Queensland's tourism industry.
"Destination Success, Queensland's 20-year plan for tourism, recognises the importance of securing major events such as this which drive repeat visitation to Queensland's destinations." said Stuckey.
"Australia's oldest professional golf tournament, the Australian PGA Championship has quickly established itself as a must-see event on the Gold Coast event calendar." added Stuckey.
"I look forward to welcoming the world's golfing greats, their families and friends back to the Gold Coast for the 2015 Australian PGA Championship."
The 2014 Australian PGA Championship culminated on Sunday 14th December with an epic three-way playoff seeing Greg Chalmers, Wade Ormsby and world number 3 Adam Scott battle through 7 sudden death holes.
The eventual winner was Greg Chalmers, who also took out the 2014 PGA Tour of Australasia Order of Merit.