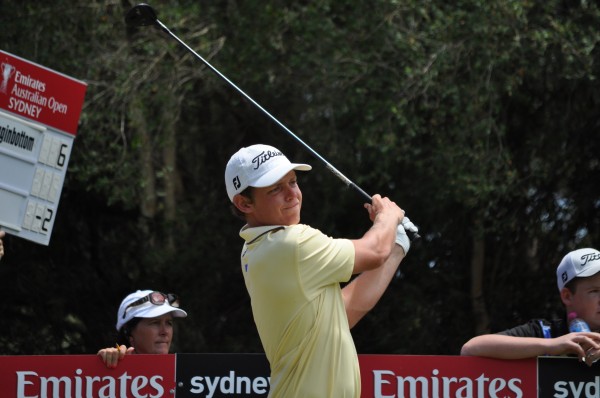 Current Australian Amateur champion Cameron Smith has confirmed he has moved into the professional ranks.
The 19 year-old Queenslander enjoyed a superb amateur career winning a host of amateur events including the Australian Amateur Championship, Australian Junior Championship, Australian Stroke Play Championship in addition to a number of state titles.
"I'm ready for the challenge and the playing opportunities in the professional ranks. It's exciting and I'm looking forward to starting my pro career and hope to follow in the footsteps of Greg Norman and Adam Scott," Smith said.
"I would like to thank Golf Australia and their High Performance staff for all their support over the last few years and I'd also like to thank Golf Queensland for their fantastic support in my development as a golfer."
"I could not have got this far without them."
Smith has already seen good results in professional events, finishing fourth at last year's Coca-Cola Queensland PGA Championship and finishing in 14th place as the the leading amateur at the 2012 Emirates Australian Open.
Golf Australia High Performance Director Brad James said "This is great news for Cameron and a prime example of what Golf Australia's High Performance program strives to achieve in taking players to the next level. Cameron has had an excellent amateur career and will now join Golf Australia's rookie professional program and we'll be working closely with him as he makes the transition to the professional ranks."
Smith has signed a representative agreement with Wasserman Media Group to manage his professional career.
Wasserman Media Group – Australia, Director of Golf Ian Davis said "It's a real privilege to be part of Cameron's team. Cameron is super talented and very fine young man. We look forward to working with him as he establishes himself among the top players at the professional level."
A member of Royal Queensland Golf Club and Wantima Country Clubs, Smith will enter pre-qualifying for four upcoming Web.com Tour events beginning with the Midwest Classic in Kansas next week.