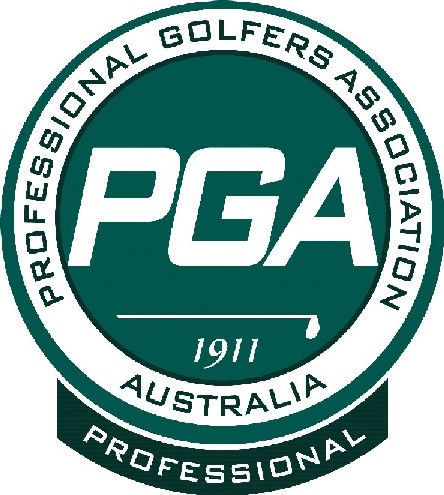 The Professional Golfers Association of Australia Limited (PGA) has announced the appointment of its new Chief Executive Officer, Brian Thorburn.
Following an extensive search, Brian will take over the reins of the PGA from Max Garske who retires from the role in July 2011.
"The Board is pleased to have been able to appoint Brian Thorburn at this time as he will enjoy the benefit of a significant transition period with the current CEO, Max Garske, who retires from the PGA after almost thirty years distinguished service," PGA Chairman, Mark Gibson said.
Brian Thorburn held executive positions for over twenty years in the banking sector with CitiBank, The State Bank of NSW and Westpac prior to moving into sports management in 1996. Before establishing 24/7 Sports, a sports marketing, promotions and events management company, he was the Commercial Director of the Australian Rugby Union.
At the ARU he oversaw ten successive seasons of Super 12 and Tri Nations Rugby and was heavily involved in the staging of the Rugby World Cup in 2003. During his ten year ARU tenure, first as Head of Finance and Marketing, the organisation grew from turning over $21million to $79million. In 2004, he led the Australian negotiation of the South African, New Zealand and Australian Rugby sale of broadcasting rights to News Limited.
Brian's company 24/7 Sport has been responsible for significant projects across a variety of sports. He was Tournament Operations Director for the Rugby League World Cup in 2008, as well as being the Corporate Hospitality Rights Holder for that event. He has negotiated rights deals, staged events and overseen sponsorship, hospitality and venue management projects across most codes including Cricket, Netball, AFL and Soccer.
Brian joins the PGA three years after the successful amalgamation of the PGA of Australia and PGA Tour. The organisation turns over in excess of $40million a year with approximately 60 employees.
In making the announcement PGA Chairman, Mark Gibson highlighted that, "the role of CEO of the PGA was critical for a sport and an organisation that has a great responsibility to show leadership. The PGA is in good shape and growing but our plans are ambitious.
"Australians are performing well on all tours across the world, 2011 sees the Presidents Cup coming to Australia, our coaches are in demand, we now play a significant part on the One Asia tour and September 2011 will see the commencement of a year of celebrations as the PGA's Centenary Year.
"We thank Max for his years of service and contribution and we now look to Brian to lead the PGA over the coming years and to implement the new strategic plan set for the organisation by the Board." he said.
Brian Thorburn said "With such an exciting future for professional golf, It's a great privilege & honour to have been appointed to lead the PGA, and I'm looking forward to the challenge & the significant opportunities in front of us"