THOSE golfing types older than 30 will have some knowledge of Paul Gow's exploits as a successful tournament professional during the late '90s and through the next decade. 
For the younger golfing demographic he now might be recognised as the host of Your Golf Show and the bloke partnering celebrities and sporting stars on Playing Around, also featured on Fox Sports.
As a player, Gow won three times on the US Nationwide Tour (now referred to as the Korn Ferry Tour), was a member of the PGA Tour, losing a playoff at the 2001 BC Open.
Throw in a win on the Australasian Tour and the lowest score in local tournament history and it becomes obvious that Gow was more than a handy golfer.
However, there is so much more to the youngest of six children and father of two who dropped out of Northmead High School after year-10 than scores and results, on-screen tips, course reviews and friendly banter with high-profile playing partners.
Gow would go on to make a life around the game of golf. His catchphrase "how good is golf" regularly heard on camera is something he might quietly say while sitting on the couch at home with wife Cherie.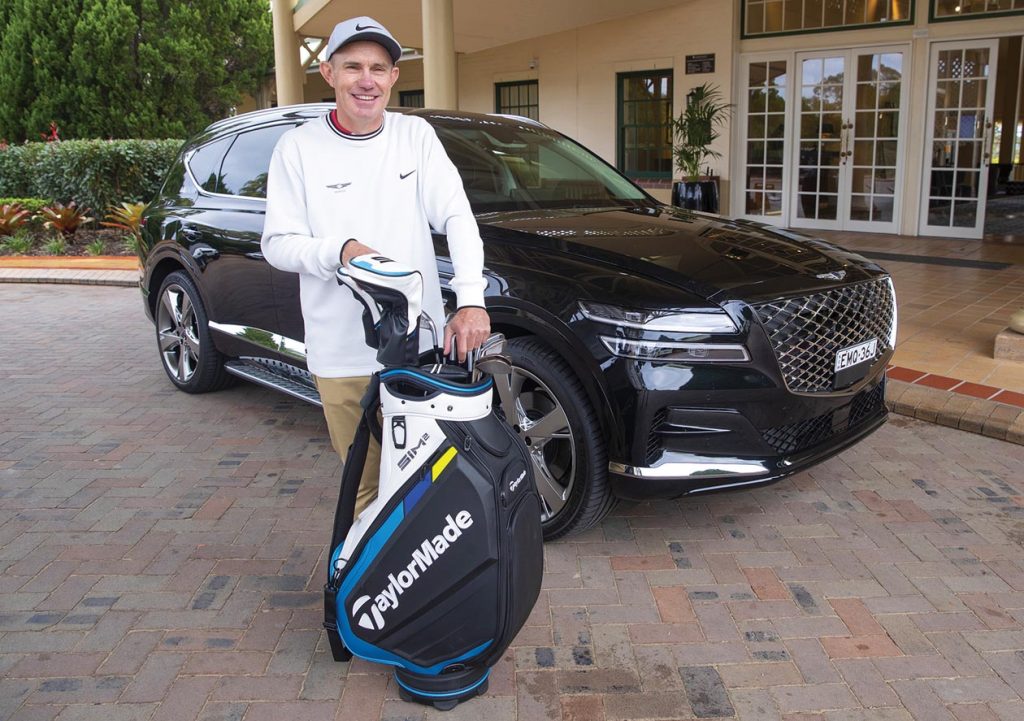 While it hasn't been all smooth sailing, Gow's story is a success yet he is reluctant to blow his own trumpet and can, and often does, poke fun at himself.
He has forged a successful career on the fairways and there is more to come whether it be dusting off the clubs and playing against the over-50s or pursuing his many golf-related business interests.
For Gow, it's all about the journey – one that can be traced back to modest beginnings at Cumberland Golf Club and has brought success on the fairways while continuing to deliver away from them.
He went from school drop-out to playing on the biggest tour in the world – the PGA Tour.
He admits to being "just an okay player", not naturally gifted or a child prodigy, but he developed into becoming a good amateur and went on to become an accomplished tournament professional.
"If we put a bunch of kids in a line-up, I'm definitely not one I would have picked," Gow said when comparing himself to the best youngsters of his era. But it depends on what drives you."
Deep inside, the boy from Sydney's west had motivation to succeed and an attitude to keep at it and to never die trying.
"I wasn't that good a player," he said. "I wasn't even the best state player. But what I would do was try everything. I kept trying things, sometimes I went through a small patch where I'd get onto the right thing."
Gow would link up with renowned Australian teaching professional Gary Edwin to overhaul his technique but, equally, if not more significant, was his decision to work on his physique and his mind as much as his golf swing with the benefits shining through as he made his climb up the golfing ladder. 
"The fitness thing was really good because I was short, fat and non-flexible and that helped me get on the first tee a bit more focused and ready to go," Gow said.
"It helped keep me on the straight and narrow. It gave me a purpose, the confidence that when I went to the first tee I'd be ready to go and I'd done everything and prepared the right way.
"I got a trainer and said to him 'I want to change the way I do things, how are we going to do it'? We determined what I needed to build up at that time, then we built the fitness stuff around that and it became routine.
"It was a big investment. I invested in what I thought was my future and my business, which was playing golf. It was a life change, a choice. I said I've got to get better at this or I'll be doing something else for a living," Gow added.
From self-confessed physically challenged golfing battler, Gow would make an impact competing against the world's best, a playoff loss to Jeff Sluman in the BC Open in 2001 the highlight. That week he made an incredible 32 birdies, a PGA Tour record that still stands.
Add to that two US Open appearances (Pebble Beach and Bethpage Black) both won by Tiger Woods, World Cup representation in 1999, five years on the PGA Tour, nine years on the Nationwide Tour, which included three wins (1997, 2000 and 2006) and a victory at the Canon Challenge in 2000.
Gow also holds the record for the lowest score in major Australian professional golf, a 12-under-par 60 at Castle Hill Golf Club and, all said and done, it has so far been a fair career by anyone's standards.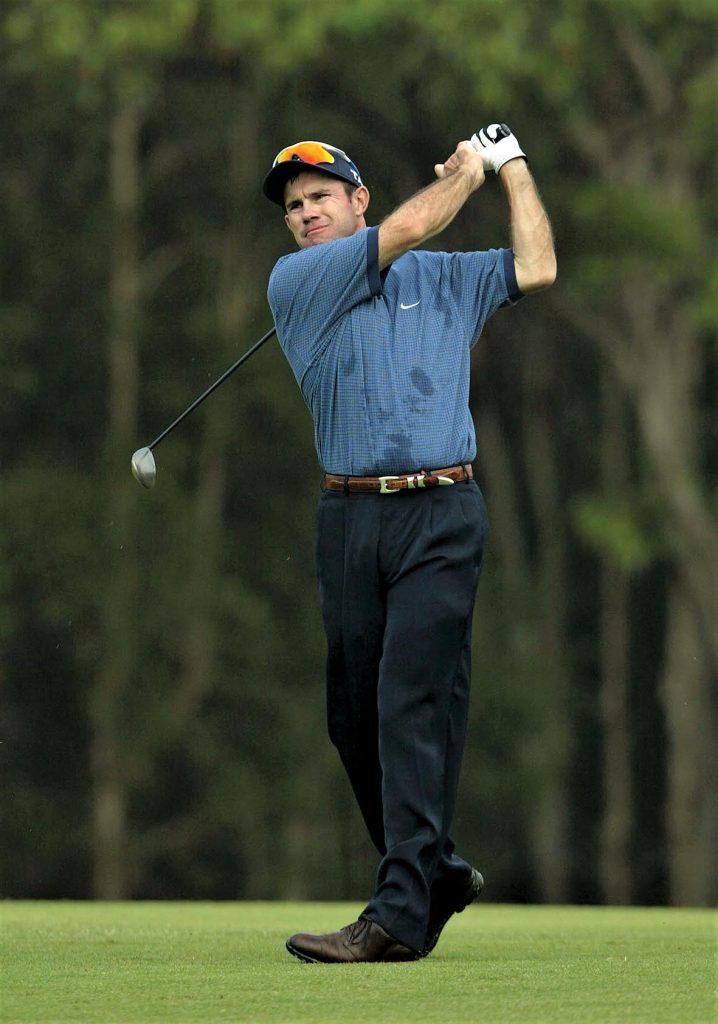 "One thing I do know, I never limited myself to a level," he said.
"There's always another level and as long as you don't stop yourself getting to that next level. That was one of the keys for me."
And it might be a competitive career that is far from over, with his Taylor-Made clubs, the premium brand being one of the company's Gow endorses, not far away and ready to unleash when the time comes.
"Yes, I do want to play (again) and what I'm looking forward to is all the things I've learnt away from the game – plus being around more professional athletes, sucking info from them," Gow said.
"It's been really interesting from these shows I've been doing on Fox, asking them loaded questions here and there. Some of the information, just little bits, is fascinating. I want to put into practice what I've learnt."
While Gow loves talking to people he doesn't preach nor offer opinions where they aren't asked for, but many would be well-advised to take note of some of the advice he might have to offer.
He doesn't actively seek out aspiring young golfers to pass on his knowledge, but golfing bodies could do worse than seek his services. Still, if they ask he will tell you what he thinks.
"The ones who reach out I do (offer advice), but I don't go looking for that," he said.
"If you put a ceiling on your ability, that's where you're in trouble. I get asked quite a bit about what makes it (to the top) and I don't exactly know, but I think the ceiling thing gets some people. They don't allow themselves to go to that next level.
"Playing golf (professionally) is a business, but only a small percentage of players make any money from it.
"Not that I want to deter anyone, but I've said that to a number of kids. I say, there are a lot of plumbers, builders, electricians and they're all making a lot of money.
"But they haven't had the fun, the fun to play golf for a living. When you turn up to a US Tour event, or even an Australian Open, the juices are flowing, the adrenalin, that's the bit I miss."
For Gow, it has been a fun ride and one that may soon ramp up again. But for now he has a full schedule and a head full of ideas many would benefit from.
He has introduced car manufacturer Genesis into golf in Australia, both at a local club level and as a major supporter of his two golf programs, while a glimpse at his website a clear indicator that he is anything but idle.
He dabbled in course design work with an uplift at Lynwood Country Club on Sydney's western outskirts, can add personality and his golfing skills to your next corporate golf day, or accompany you on a trip to the US Masters or to any number of other tournaments and golfing destinations as tour guide and resident professional.
All that when he isn't commentating on golf as he did in Dubai for the Asia Pacific Amateur Championship, then the European Tour event which followed. While he is extremely busy, Gow gives off the impression he wouldn't want it any other way.
As he says, "How good is golf?"
FOOTNOTE: Gow is director at Paul Gow Marketing, Global Sports Media, Tour the Greens and co-host of Your Golf Show and Playing Around.