By Michael Davis
GEOFF Ogilvy's golf course architecture company has won the prized contract to re-design the famous Medinah Course #3 at the fabled country club, 40 kilometres west of Chicago.
"It's pretty exciting for us with the great history of the place, having hosted US Opens, the Ryder Cups and with the Presidents Cup coming up there," said the 2006 US Open champion.
"With the whole industry moving towards makeovers and 'redos', it makes America a massive market for us."
It is the second design project in the US for Ogilvy and partners Mike Cocking and Ashley Mead who believe they won the project off the back of the work they did at Shady Oaks in Fort Worth, Texas.
"That (Shady Oaks) was a cool job. It was where Ben Hogan hung out and hit balls in the latter part of his life and they have retained everything about him to this day.
"His locker, the clubs he used, there is a really great feel to the place."
Mead and Cocking are already on the ground at Medinah and the company expects to complete the renovation in 12 months to two years.
"They need to be there with their expertise on site now. I will definitely go to Medinah next year.
"I would be there in normal circumstances but Covid has stopped that," said Ogilvy, who has family commitments in Australia.
"I have done a lot of Zoom meetings with the club and have another coming up with the members."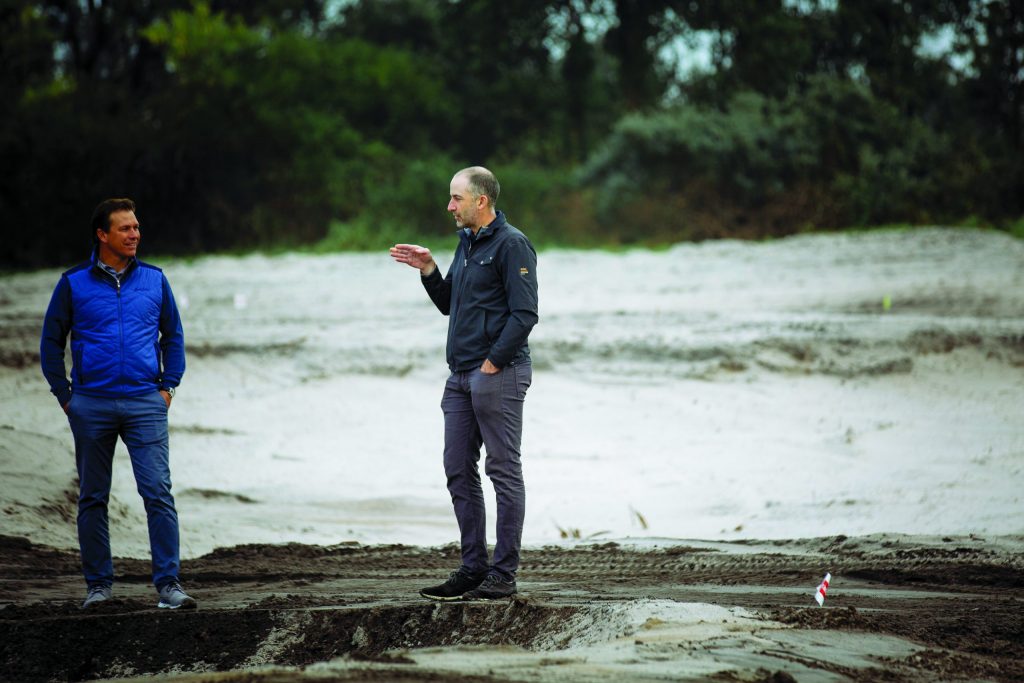 The company have done around 30 projects in Australia and overseas. Ogilvy said the three partners complement each other extremely well. Cocking is a former top amateur golfer, artist and a qualified engineer; Mead comes from a golf course superintendent's background; and Ogilvy has vast playing experience and knowledge of courses all over the world.
Medinah Country Club is a blue chip private country club located in the suburbs.
It was established in 1924 and boasts the challenging Course #3, which was designed by Tom Bendelow and redesigned by Rees Jones.
Medinah is excited to announce its partnership with OCM Golf.
Club president,  Joseph Gattone, said, "I am excited to embark on a plan that leverages Course #3's current routing, while developing opportunities to strengthen the overall golf experience of our members and guests." 
He said, among other things, the club's Master Plan "will create a more challenging (Course #3) layout for professional tournament play, and provide a long-term infrastructure and operational footprint for major professional tournaments and other important events."
Medinah's Course #3 has enjoyed a rich heritage of championship golf, having hosted an impressive slate of amateur and professional events. 
Ogilvy, Cocking, Mead is heavily influenced by playing and studying the (Melbourne) sand-belt courses, and now they count many of them as clients.
OCM was heavily influenced by Alistair Mackenzie on his famous visit to the Australia in 1926.
The company believes these courses are the epitome of strategic design, using width and brilliant green complexes to create angles and interest that appeal to everyone from the high handicapper to tournament professional.
OCM works with many high-profile courses in Australia and Asia.
Clients include Kingston Heath, Victoria, Peninsula Kingswood, The Lakes, Royal Queensland, Lake Karrinyup, Yangtze Dunes (Shanghai), and Point Lonsdale. Ogilvy won the 2006 US Open at Winged Foot and a swag of other events.
Medinah has hosted a BMW Championship, a Ryder Cup, PGA championships, US Opens, US Senior Open, and Western Opens.
The property includes 54 holes of golf on 640 acres, an iconic 120,000 square foot Byzantine style clubhouse, Golf Learning Center and Practice Facility, Racquet Center, Golf Shop, Lodge, and Pool.